This post has not been edited by the GamesBeat staff. Opinions by GamesBeat community writers do not necessarily reflect those of the staff.
---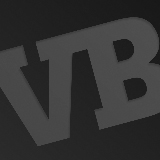 Hold on there, mighty warrior. Before you go charging off to tangle with Big Ugly in that pic above, you probably need a plan of attack. Luckily, that's where the stalwart Bitmob community comes in.
See, we've got two Bitmob Wants You writing prompts going on right now — one for Final Fantasy 13-2 and one for Kingdoms of Amalur: Reckoning. We were gonna wrap up the FF 13-2 challenge today, but we're extending them both through Tuesday, February 21.
So go ahead — take your time. We're sure your hideous friend up there will wait.
You can find details on each prompt here:
And if you want examples of some community stories on these games, check these out:
Gaming is in its golden age, and big and small players alike are maneuvering like kings and queens in A Game of Thrones. Register now for our GamesBeat 2015 event, Oct. 12-Oct.13, where we'll explore strategies in the new world of gaming.
---