This post has not been edited by the GamesBeat staff. Opinions by GamesBeat community writers do not necessarily reflect those of the staff.
---
The Rocketeer was on while I was looking for stories. That doesn't have anything to do with games, but do you remember that part where Timothy Dalton says, "All over ze cabin"? That's always creeped me out for some reason.
News Blips: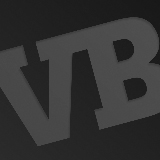 Ubisoft has revealed the box art for Assassin's Creed 3 (shown at right), which in turn revealed that the franchise's latest installment will take place during the American Revolution. Congratulations, everyone I've ever discussed Assassin's Creed 3 with: You were right. The setting makes sense; it repeats the about-300-year jump between the settings of the first two games and brings modern-day protagonist Desmond's lineage to America. I was hoping for a female Assassin and a French Revolution setting, but the latter was mainly because I wanted to climb Notre Dame. I guess I'll just have to replay The Saboteur. Ubisoft plans to reveal more details on the game on March 5. [Twitter]
BioShock Infinite will be out on October 16, according to developer Irrational Games. "After BioShock, we had a vision for a follow up that dwarfed the original in scope and ambition," Irrational Games Creative Director Ken Levine said on the studio's blog. "BioShock Infinite has been our sole focus for the last four years, and we can't wait for fans to get their hands on it." Luckily, we'll have two whole weeks to play Infinite before Assassin's Creed 3 comes out. October is started to look pretty crowded with stars and/or bars. [Irrational Games]
Minecraft version 1.2.1 was released today. The update adds several new features to the block-driven building and exploration title, including new zombie AI, a doubled height limit, and ocelots…because brave new altitudes demand ocelots. Check out the official trailer below to see the new features in action.[Mojang]
Gaming is in its golden age, and big and small players alike are maneuvering like kings and queens in A Game of Thrones. Register now for our GamesBeat 2015 event, Oct. 12-Oct.13, where we'll explore strategies in the new world of gaming.
---