This post has not been edited by the GamesBeat staff. Opinions by GamesBeat community writers do not necessarily reflect those of the staff.
---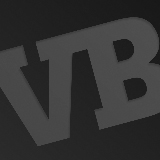 I like to imagine that I would completely freak out if I was living in the '80s and saw this poster hanging at my local cinema. Of course, I had to settle for just playing Half-Life 2: Episode 2 the game way back in 2007 (holy crap, it's been that long?).
This art, found by us on Reddit, is the work of agentscarlet, who has some other stunning pieces on DeviantArt.
Also, Hollywood, please don't take this as a sign that you should actually make a Half-Life movie. I'm sure you'd just ruin it.