This post has not been edited by the GamesBeat staff. Opinions by GamesBeat community writers do not necessarily reflect those of the staff.
---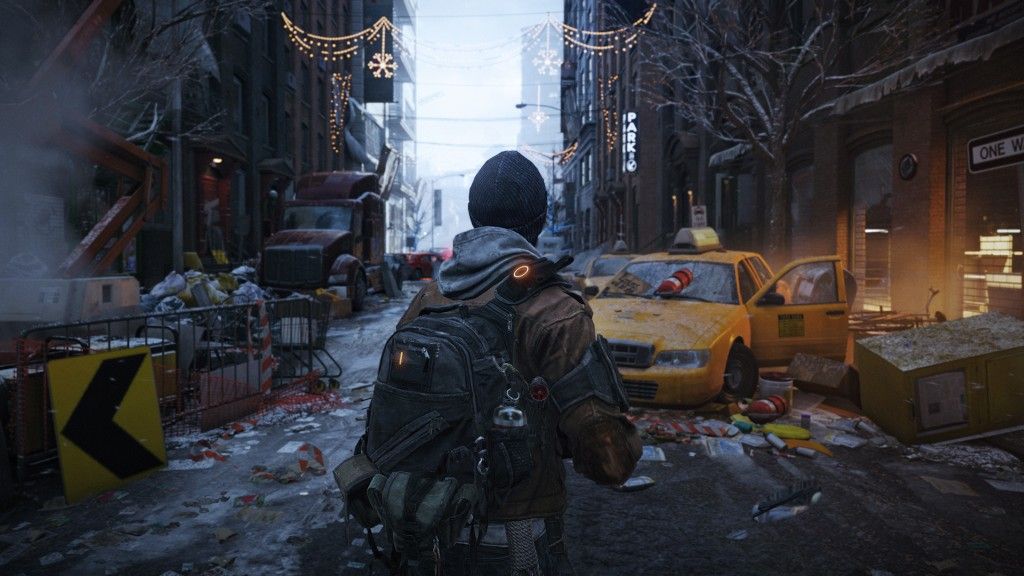 As I did last year, I thought it would be interesting to survey what the next year has to offer between consoles, handhelds, and PCs focusing mainly on NA by taking a large sampling of what (we hope) will show up on time and go from there with a few thoughts on them in general.
Like last year's list, this sample was put together using a number of sources cross-referenced between Wikipedia, Gamestop, and what I've been tracking myself. Some simply have TBA as release dates though are what I consider a 'safe bet' for 2014, but not a guarantee. As Nintendo's title shifting in 2013 has shown, stuff can change when we least expect it.
And like last time, a number of games didn't make the main list for a few reasons which I'll go into below and at the end. This is not a complete list — more like a brief starting point in looking ahead.
One reason why certain titles weren't counted was simply a lack of information. Everyone knows that there's more than likely going to be another Call of Duty out next year, but in comparison to other games on the list, there's not a lot to go on other than it's going to be an FPS. Japanese-only titles aren't on this list, either, because of not knowing for certain that they would also be localized for NA.
Scores of indie developers outside of the ones mentioned in this article also have their own games in the oven for 2014 and whose numbers can easily demand a complete listing of their own. A far better overview of the exciting stuff happening there is provided at sites such as the vast community of projects listed at IndieDB.
Indie Gaming Mag was listed as another alternative source in my last survey and I'm including them again here after having read their reversal of their "paid reviews" policy recounted here on Indie Statik. Steam Greenlight is also a fantastic place to check out what indies may be working on or have ready to go with just a little more support.
The mobile market is also beyond the scope of this sample list but no less important. If you want to know more on what that segment has to offer devices such as the iPhone or Android, sites such as touchArcade and Phandroid are also loaded with plenty of info.
I've also tried to whittle down ports, though a few did make the list.
So, just to repeat what I've said before, this is not a comprehensive list of every game to be released in 2014 — only a very low level survey of what we can reasonably expect next year. If you just want to skip to my thoughts on this sample, please click all the way over to the last page. The pages are arranged into different categories in the following order:
Action and Adventure
Fighting
MMO
Music
RPG
Shooter
Simulation
Sports
Strategy
Lastly, if you have any games that aren't on this list but are super-excited about for next year, be sure to put them in the comments to let everyone know!
And here we go…
Action and Adventure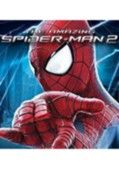 The Amazing Spider Man 2 – Beenox (PS3/4, Nintendo 3DS, Wii, Wii U, Windows, Xbox 360, XBO)
Homepage
Spring 2014
What is it?
Movie tie-in game for the upcoming film not to be confused with the Gameboy release in 1992 from LJN. Like the previous game, it will have an open city to explore as everyone's favorite webslinger while introducing a few new things like a morality system that can make the game harder to play if they prove to be more "menace" than "hero" when it comes to stopping crimes. And if the story's anything like the first, expect it to be more of a companion piece to the actual movie with its own separate narrative giving players another angle on the film franchise.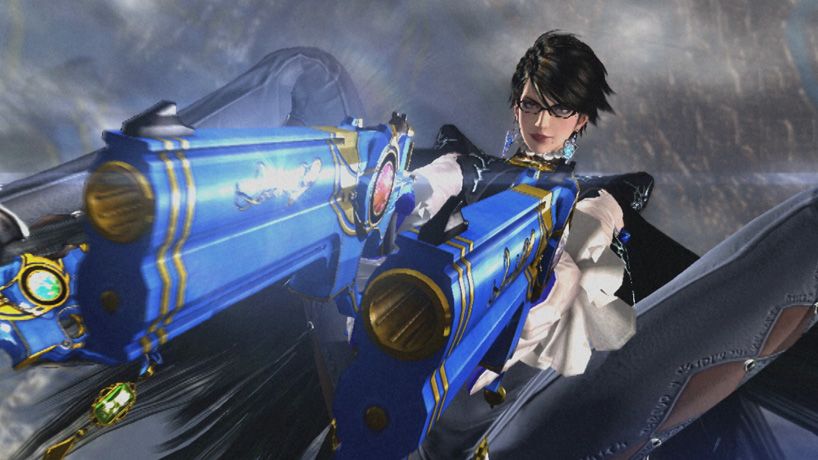 Bayonetta 2 – Platinum Games (Wii U)
Homepage
TBA 2014
What is it?
The action packed sequel to the first game is a Wii U exclusive thanks to Nintendo's backing of a project that might never have come to light. Everyone's favorite witch is back in a high-flying adventure pitting her against even more monsters, mega-bosses, and exploring fantastic backdrops. Little has been revealed thus far other than a few screenshots and teaser clips showing Bayonetta with shorter hair but with plenty of the same attitude.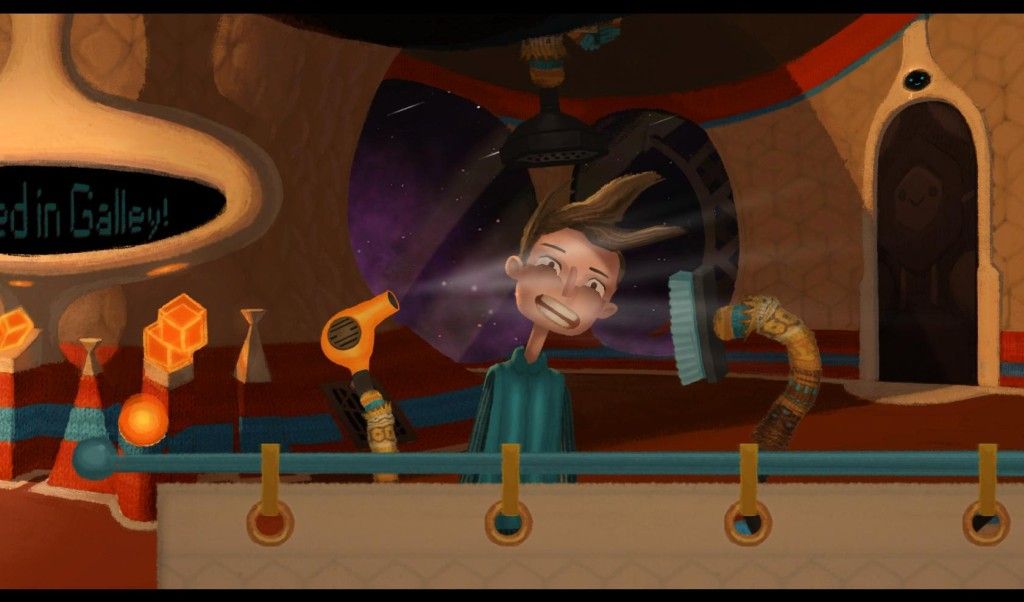 Broken Age – Double Fine Productions (Android, iOS, Linux, Mac OS X, Ouya, Windows)
Homepage
January, 2014
What is it?
Double Fine asked players on Kickstarter to help fund a classic point 'n click adventure game arguing that there was still room for those – and tens of thousands of fans enthusiastically backed the game to the tune of $3.3 million blowing far beyond the $400k they had initially asked for. The game involves parallel stories told between two characters, a young boy living on a spaceship and a young girl chosen by her village to be a sacrifice, both living in worlds imagined by Tim Schaefer (Psychonauts, Brutal Legend). It also was the subject of a bit of controversy experiencing a number of delays due to having "too much game" threatening production to run out of funding, tripping the potential release of the first half of the game sometime in January as part of Steam's Early Access program to drum up more funds without cutting content.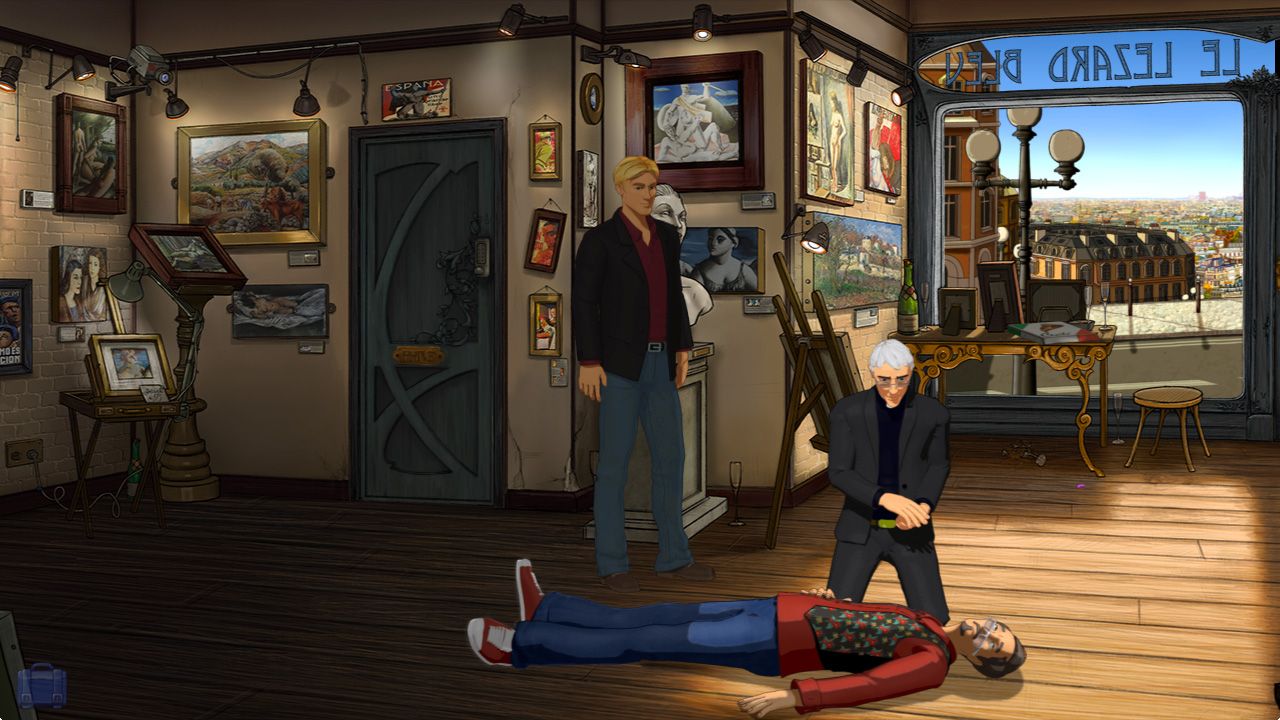 Broken Sword 5: The Serpent's Curse, Part 2 – Revolution Software (Android, iOS, Linux, Mac OS X, Vita, Windows)
Homepage
January, 2014
What is it?
Like Broken Sword, this was another Kickstarted adventure game reviving the long running Broken Sword series with a new chapter. The first half of the game is actually available right now on Steam and Good Old Games drawing together ordinary American, George Stobbart, and French journalist, Nico Collard, into another mystery set around the theft of a painting. The second half is due out in January and will be free of charge to buyers. Featuring great art, wonderful voice acting, and a bit of humor mixed in with an epic story, it's a game that's as much a love letter for fans as it is a welcome mat for first-time players that may have never played a point 'n click before.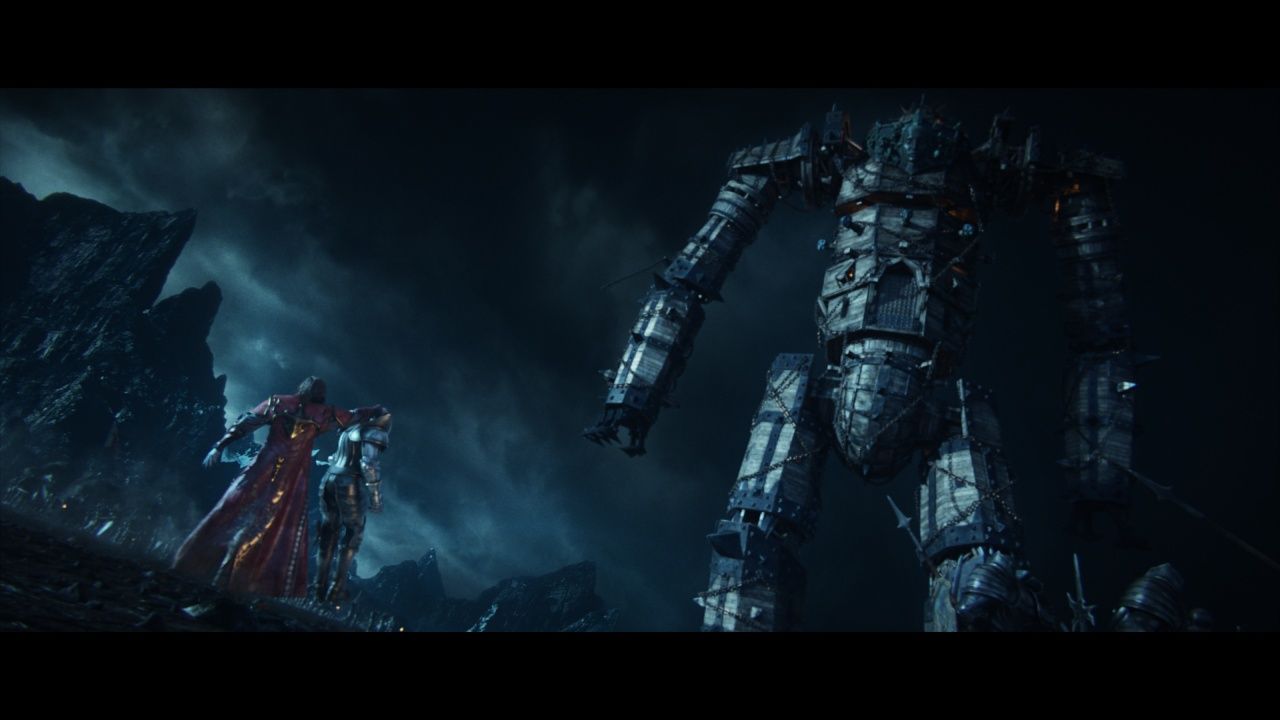 Castlevania: Lords of Shadow 2 – MercurySteam (PS3, Windows, X360)
Homepage
February 25, 2014
What is it?
The long awaited sequel to MercurySteam's take on Castlevania will cast players as Gabriel Belmont who, following two DLC chapters from the first game, has emerged from his battle with evil as Dracula. Wielding a blood whip, new magic, and seeking to regain his power, Belmont also seeks to ready himself for another confrontation with Satan. The bad news? The Belmonts and his own son, Alucard, want to see him destroyed for what he has become.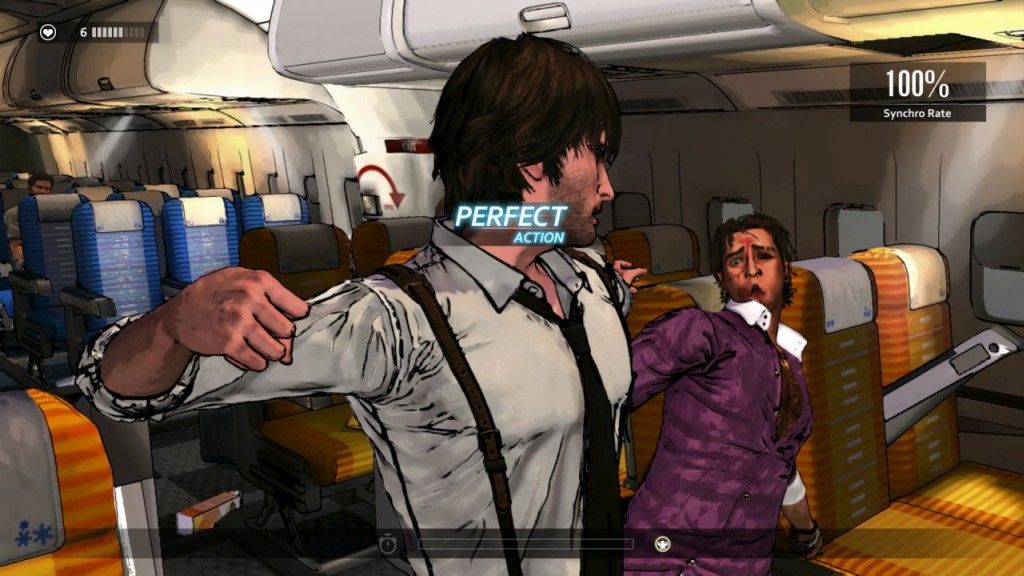 D4 – Access Games (XBO)
Homepage
TBA 2014
What is it?
David Young, a time traveling detective, has a gift in being able to take an object and "dive" into its past. Using his new talent, other than time travel, he hopes to find the murderer of his wife by heading into the past and changing history. D4 stands for "Dark Dreams Don't Die". It will use the Kinect and is being designed by Hidetaka Suehiro (aka SWERY) as a surreal, cel-shaded, interactive adventure.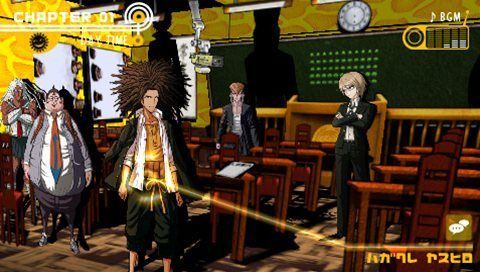 Danganronpa: Trigger Happy Havoc – Spike / Spike Chunsoft (PS Vita)
Homepage
February 11, 2014
What is it?
It was initially released in 2010 for Japanese PSPs and finally made it over to the West in 2014. That's a long wait. This is a murder mystery set in a high school for "ultimate" level students where one particularly lucky student who won a raffle to enroll there is tasked to find the culprit before they strike again. It's said to be similar to Ace Attorney and combines a number of mini-games with which to determine the truth involving activities such as "shooting down" false statements to a rhythm-based debate system.
Daylight – Zombie Studios (PS4, Windows)
Homepage
Q1 2014
What is it?
Roguelikes have used procedural generation to spin new dungeons every time players dove into the depths, but imagine something like that being used for a horror game. That's the idea behind Zombie Studios' creepy Daylight where your cell phone is your only light. You play an amnesiac who awakens alone in a hospital with no idea of how she got there – only that there's something very, very eerie hounding her every step as she tries to find a way out.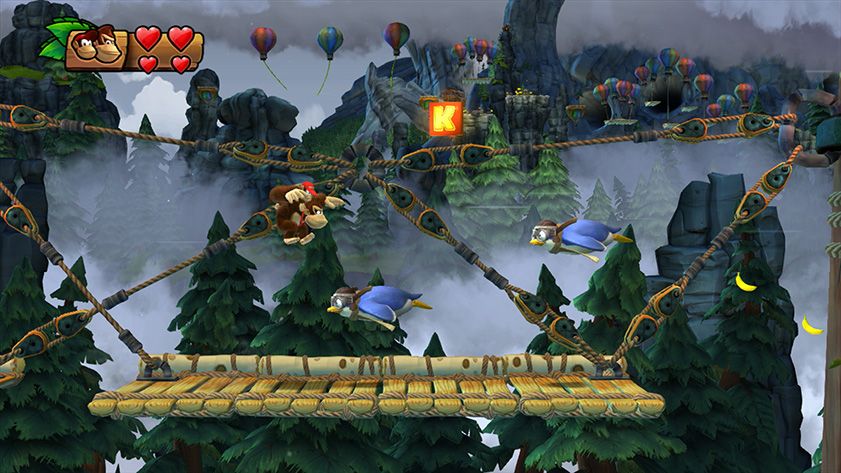 Donkey Kong Country: Tropical Freeze – Retro Studios (Wii U)
Homepage
February 21, 2014
What is it?
Arctic invaders invade Donkey Kong's backyard and it's up to him and his friends to save it through platforming, flying, and traveling across six themed islands either by yourself or with a friend in co-op. Fans of Donkey Kong Country should have a lot to look forward to with the new game.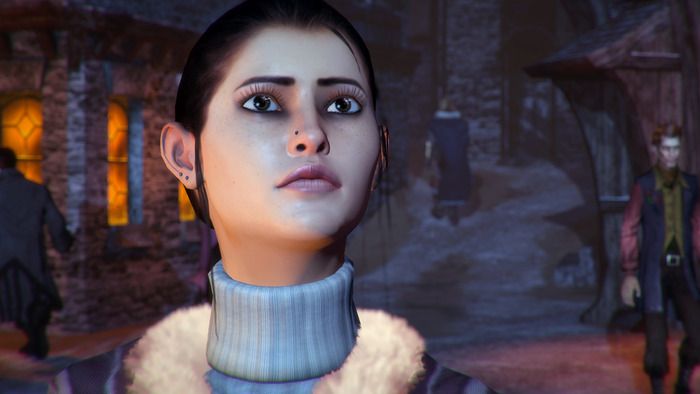 Dreamfall Chapters: The Longest Journey – Red Thread Games (Linux, Mac OS X, Wii U, Windows)
Homepage
November 2014
What is it?
Successfully Kickstarted, it's the long awaited continuation of the story that abruptly ended in 2006's Dreamfall: The Longest Journey. Chapters will take on an episodic approach to telling the story of Zoe Castillo and her struggle to save the cyberpunkish future world of Stark and the fantasy world of Arcadia from an ongoing conspiracy that could destroy them both. With the help of her friends and allies such as April Ryan from The Longest Journey, it's up to everyone to find a way to stop whatever is stealing everyone's dreams.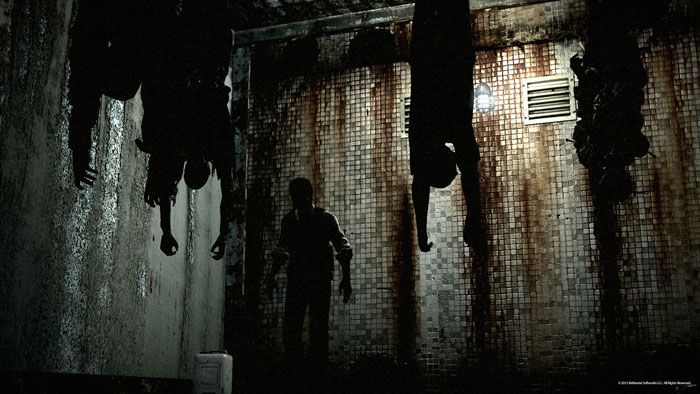 The Evil Within – Tango Gameworks (PS3/4, Windows, Xbox 360, XBO)
Homepage
TBA 2014
What is it?
Shinji Mikami, the man behind Resident Evil, is going back to his roots with a gritty and bloody survival horror debut with publisher Bethesda putting players into the shoes of a detective as he squares off against an unspeakable evil in his latest case. There will be limited resources, terrible creatures lurking in the shadows, traps to skewer the careless, and puzzles to think through in Mikami's return to scary things.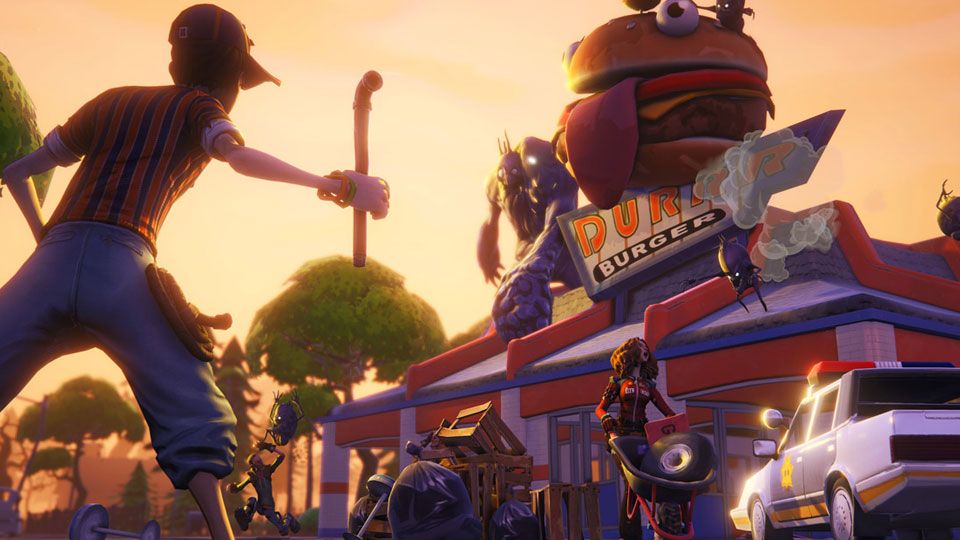 Fortnight – Epic Games (Windows)
Homepage
TBA 2014
What is it?
A survival game from the makers of Bulletstorm where players can team up to survive the night against hordes of monsters. During the day, they'll be able to explore an open, comically rendered world for supplies and materials needed to build up their home base and defend it. It sounds like it will have destructible environments and a unique art direction that promises to be something that players can tackle as a shooter, an RPG, or a building game.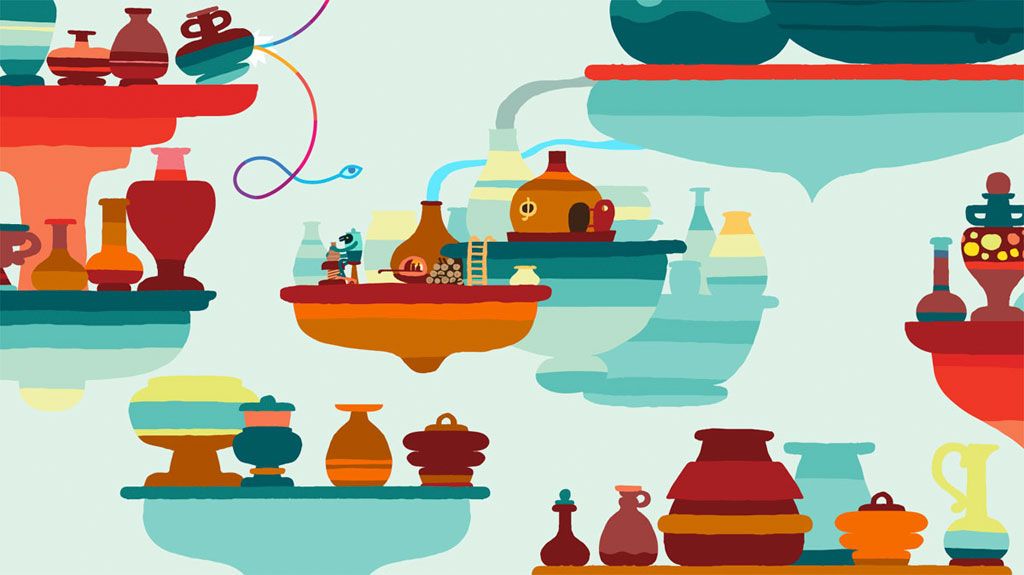 Hohokum – Honeyslug (PS3, PS4, PS Vita)
Homepage
TBA 2014
What is it?
Indie developer, Honeyslug, is creating this unique exploration game where players are in the role of a colorful serpent that flies around a mysterious, non-linear world cued to music. Unlike many games, players aren't limited by scores or time limits and there is no tutorial to hold their hand. There will be different worlds with characters, goals, and activities to enjoy in a "relaxing" experience.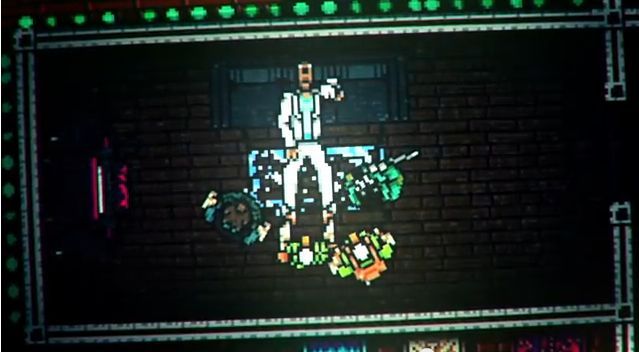 Hotline Miami 2: Wrong Number – Dennaton Games – (Linux, OS X, PS Vita, PS4, Windows)
Homepage
TBA 2014
What is it?
The ultra-violent, top-down action game, Hotline Miami, returns in a retro-pixeled sequel taking players through twenty brutal chapters packed with new weapons, enemies, and music in "a brutal conclusion to the gruesome saga". This unique indie title was renowned for its over-the-top brutality and challenging difficulty as much as its bizarre setting wallpapered with 80s pastels and pizza helping it stand out from the crowd wearing a chicken mask.
Infamous: Second Son – Sucker Punch Productions (PS4)
Homepage
March 21, 2014
What is it?
It's the third game in Sucker Punch's Infamous series taking place in an open world set in a "locked down" Seattle and centered around a new character, Delsin, with new powers. The game takes place seven years after the last game and a new Department of Unified Protection has declared war on superpowered humans with Delsin caught in the middle – and who may be the only one capable of standing against them.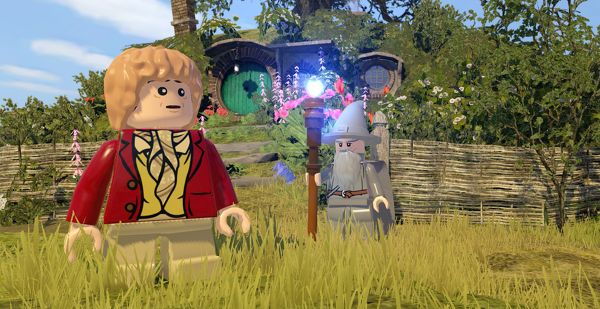 LEGO The Hobbit – TT Games (Nintendo 3DS, PS3/4/Vita, Wii U, Windows, Xbox 360, XBO)
Homepage
March 31, 2014
What is it?
TT Games' adaptation of the first two films of the Hobbit trilogy will allow players to jump into the roles of their favorite characters such as Bilbo and give them another opportunity to adventure through Middle-Earth LEGO style. Players will be able to mine gems, craft items, loot enemies, and build giant LEGO sets while on a quest to find excitement with friends or as a solo adventurer. Because it's merging the first two films into one game as opposed to treating each one separately, the title is a strange case of catch up capitalization on a trilogy before it's even completed.
The LEGO Movie Videogame – TT Games (PS3/4, Nintendo 3DS, Wii U, Windows, Xbox 360, XBO)
Homepage
February 7, 2014
What is it?
TT Games' experience with LEGO games returns with an adaptation for the upcoming movie with over 90 characters and will draw from the plot of the movie allowing players to build construction sets using discovered blueprints. For LEGO fans, it's a big game to get excited about especially if it turns out to be a movie adaptation that doesn't suck.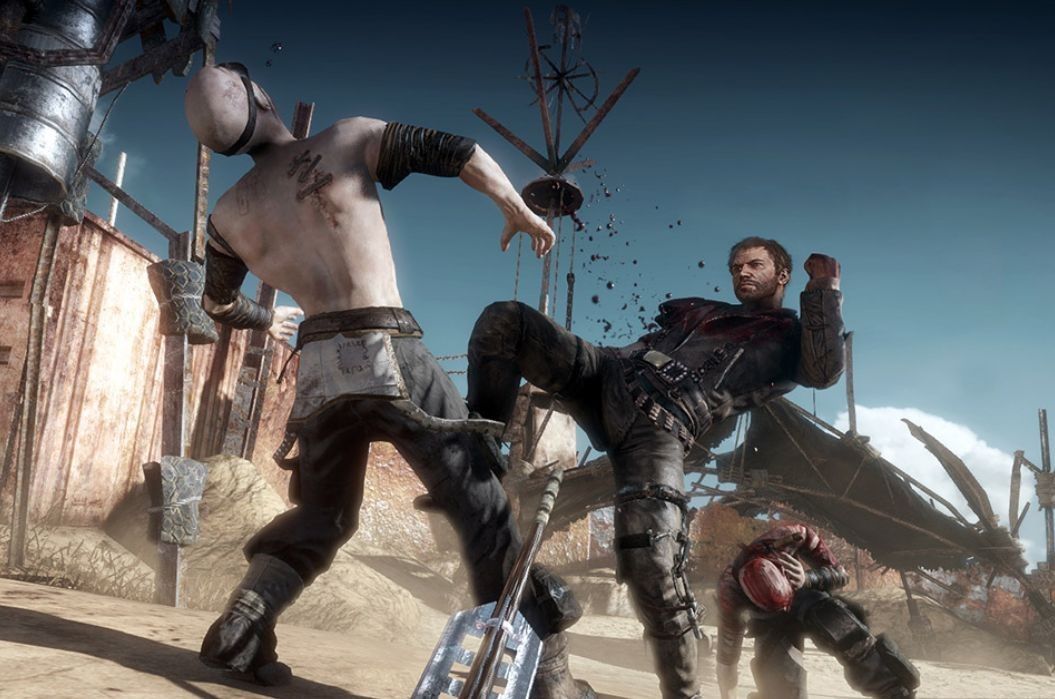 Mad Max – Avalanche Studios (PS3, PS4, Windows, Xbox 360, XBO)
Homepage
TBA 2014
What is it?
The makers of Just Cause are using their sandbox skills to render a post-apocalyptic waste for Mad Max as a new movie closes in on a release date. Fans will take on the role of the famous road warrior as he pursues a raider party that has stolen his trademark vehicle, the Interceptor, right before he plans to head off to find peace in the "Plains of Silence". Expect plenty of wasteland justice with either Max's fists or an arsenal of weapons including an upgradeable, souped up stand-in for his favorite car. All with an Australian accent.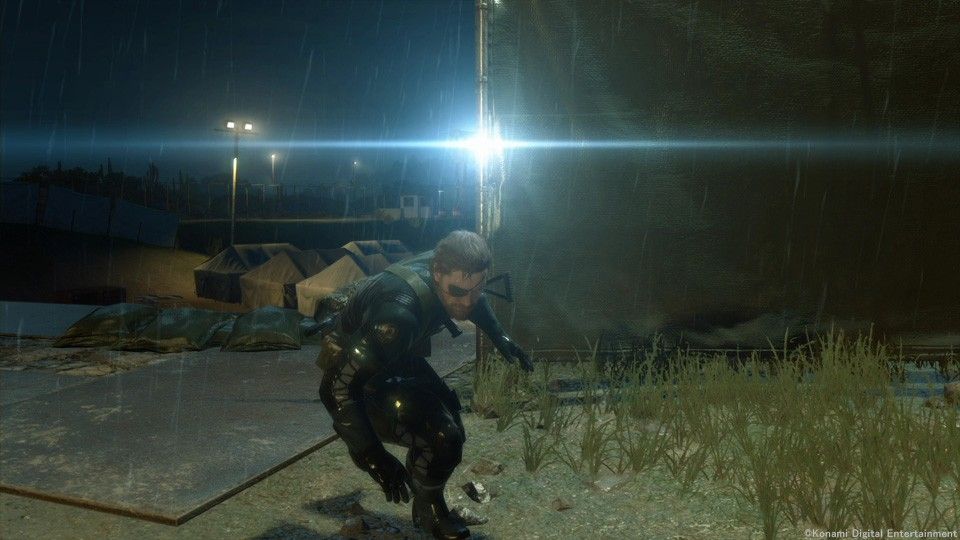 Metal Gear Solid V: Ground Zeroes – Kojima Productions (PS3/4, Xbox 360, XBO)
Homepage
March 18, 2014
What is it?
The anticipated follow-up to the events of Metal Gear Solid: Peace Walker as Snake heads to Cuba on a rescue mission during a lull in the Cold War set in 1975. The game is setting out to be more open-world than its predecessors using vehicles to visit different areas expanding on systems Peace Walker had touched on in allowing players to revisit previously cleared zones. Base building will also make a return, night and day cycles will play a part, and players will be able to pick and choose which order to take on missions in this prologue of what promises to be MGS' biggest chapter yet.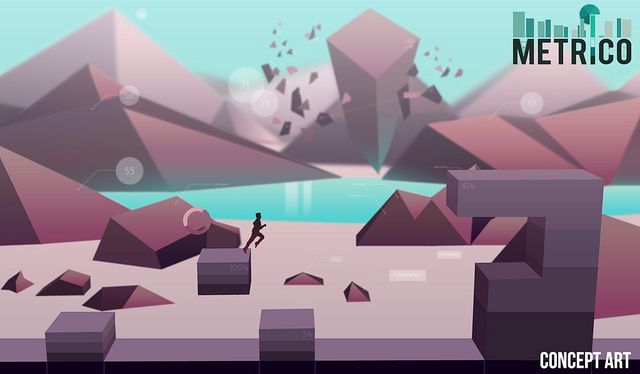 Metrico – Digital Dreams (PS Vita)
Homepage
TBA 2014
What is it?
It's been described by its developer as an "atmospheric puzzle action game" that responds to the player's input as they guide a 2d character across a world and platform across infographics. That means pie charts, bar charts, all shifting and twisting to challenge how you will explore Metrico's strange world. It's a spreadsheet fan's dream come true and it also helps that it sounds like a fine game as well.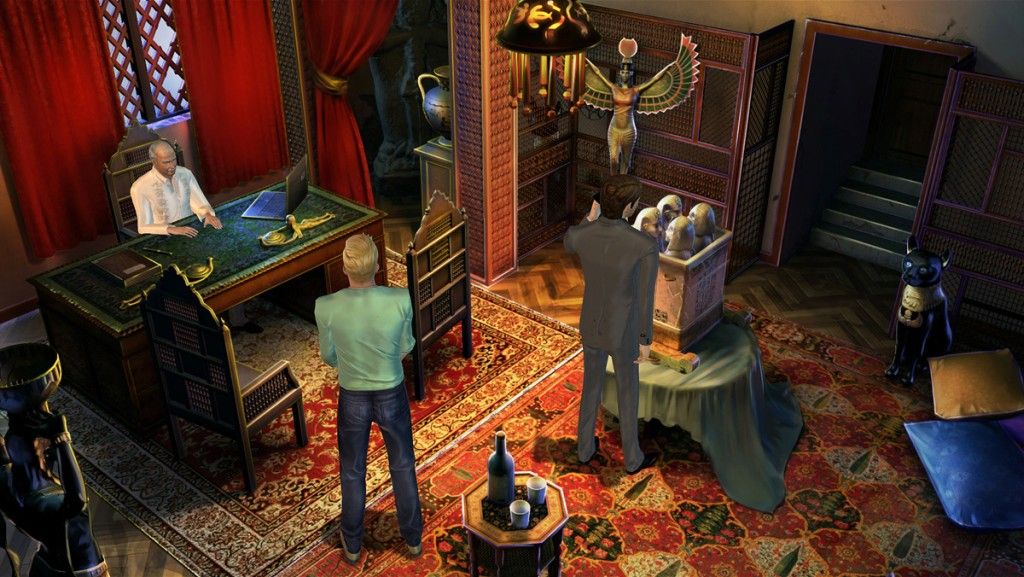 Jane Jensen's Moebius – Pinkerton Road (OS X, Windows)
Homepage
TBA 2014
What is it?
It's still on track, though it has moved significantly from its previously estimated date of March, 2013, pushing into sometime in 2014. As noted last year, Moebius will revolve around an antiquities dealer named Malachi Rector who soon becomes involved in investigating a mysterious murder in Venice. An alpha trailer shows off a bit of the story, voice acting, and gameplay elements that fans can expect to challenge their imaginations with from Jane Jensen's latest thriller.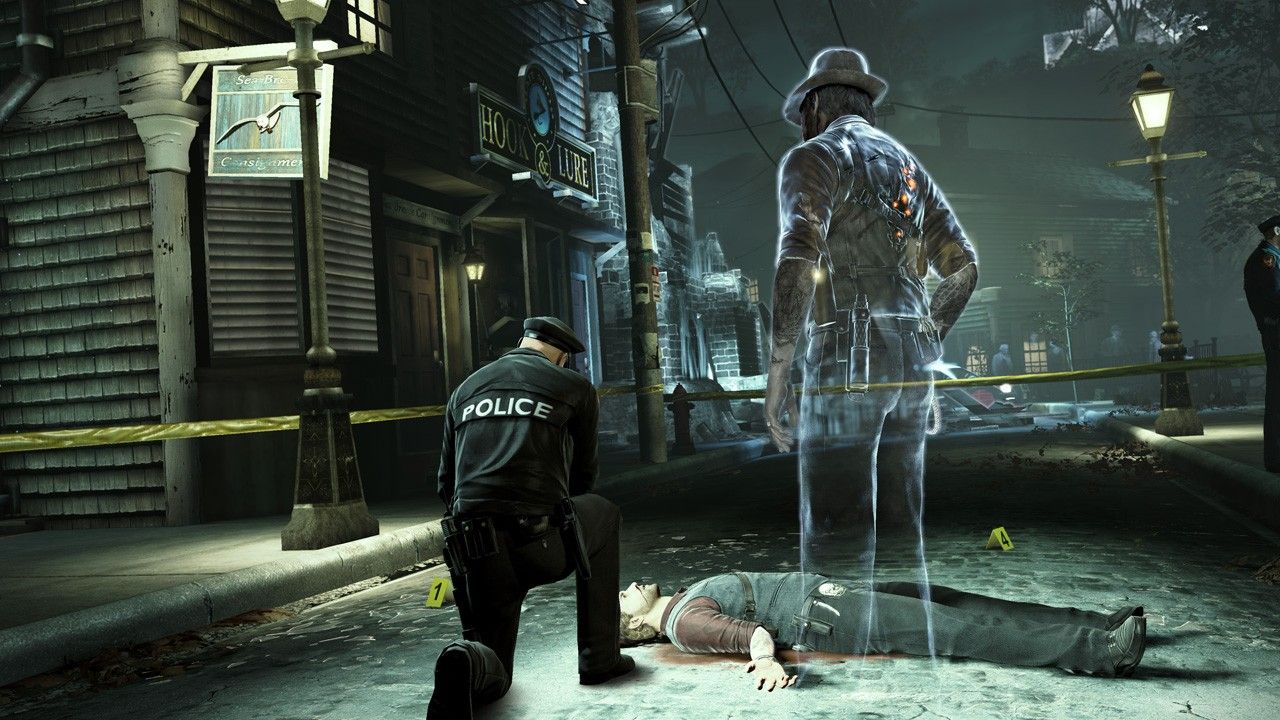 Murdered: Soul Suspect – Airtight Games (PS3, Windows, Xbox 360)
Homepage
Q2 2014
What is it?
Cast as detective Ronan O'Connor, players get to experience the game as a ghost after they're killed. But don't count on Whoopi Goldberg to help you through this one. Players will adventure throughout the spooky town of Salem as a disembodied spirit to find the truth while trying to stay one step ahead of the dark creatures in the afterlife hungry for Ronan's soul and are just waiting for him to slip up one final time.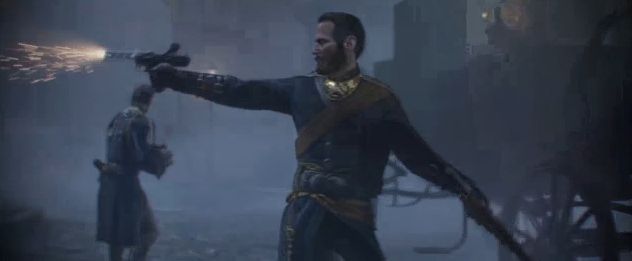 The Order: 1886 – Ready at Dawn (PS4)
Developer's Homepage
Q3 2014
What is it?
A steampunkish take on the year 1886 where technology and monsters collide. In this history, half-breed beast humans appeared sometime in the 7th or 8th century and humanity had been waging a losing war since then, even after King Arthur and his knights had managed to achieve a brief advantage with the discovery of a strange new power. But with the Industrial Revolution and the new inventions created with the power of science, humanity has finally gained the upper hand beneath the veil of martial law everyone lives under. It has a lot going for it with its setting. Hopefully the gameplay will also be just as intriguing.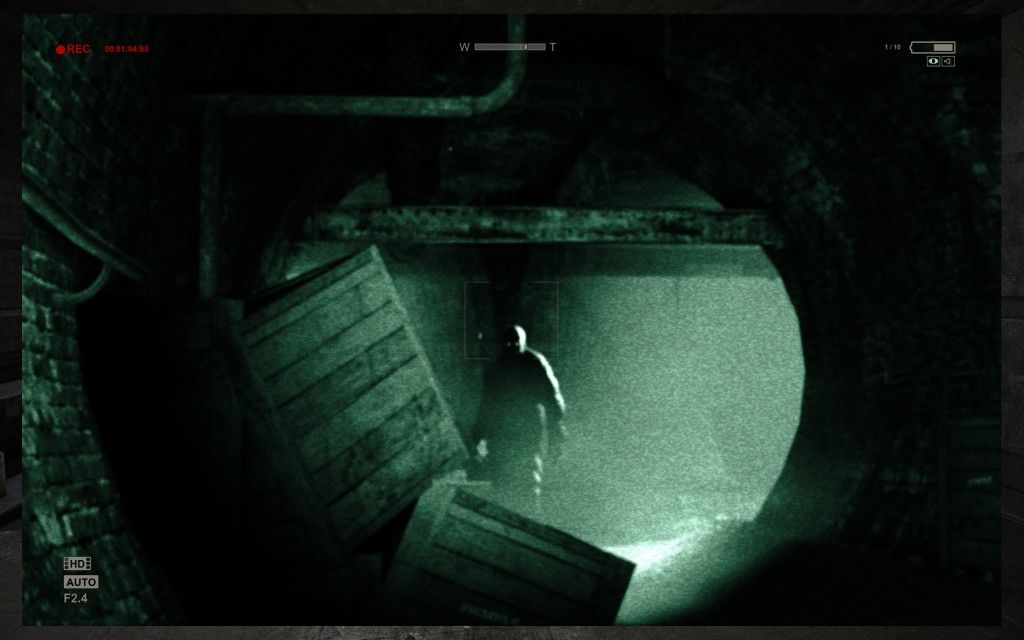 Outlast – Red Barrels (PS4)
Developer's Homepage
Q1 2014
What is it?
It's the PS4 port of the terrifying horror game that debuted on PCs. In this one, players are cast as Miles, a journalist looking for the next big story who investigates the Mount Massive Asylum run by the mysterious Murkoff Corporation. Using his camera to record strange events, and light his way through the dark on occasion, he soon discovers that he isn't welcome and is trapped inside with something unspeakable.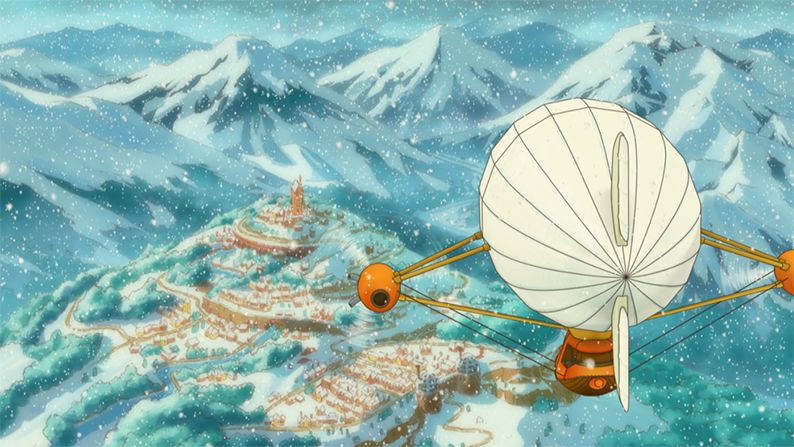 Professor Layton and the Azran Legacy – Level-5 (3DS)
Homepage
February 28, 2014
What is it?
For fans, it will be something of a sad farewell as it will be the last Layton title to star the eponymous professor as the main character. This latest chapter will take players on an adventure that picks up after Professor Layton and the Miracle Mask promising plenty of exploration, challenging puzzles and clues, and a strong story tying all of it together brushed by the series' distinctive art direction. This time, it's on a quest to peel back the mysteries of an ancient civilization before nefarious seekers beat Layton and his friends to finish line.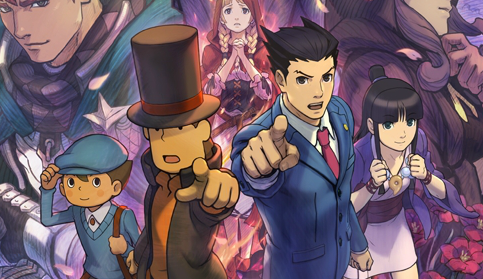 Professor Layton vs. Phoenix Wright: Ace Attorney – Level-5 (Nintendo 3DS)
Homepage
TBA 2014
What is it?
Released two years ago in Japan, this title is finally coming out in the West in 2014. In this adventure, Professor Layton and his assistant are pulled into a mysterious book's world by magic after a mysterious girl seeks him out for help. Later, Phoenix Wright and his assistant are also pulled into the same book while in London. Professor Layton seeks answer to the mystery behind the city they are in while Phoenix Wright attempts to defend the mysterious girl, named Espella, from accusations of witchcraft. They don't necessarily get along, but together, their unique skills are all that stand between Espella and the dark threat of whoever wants her gone.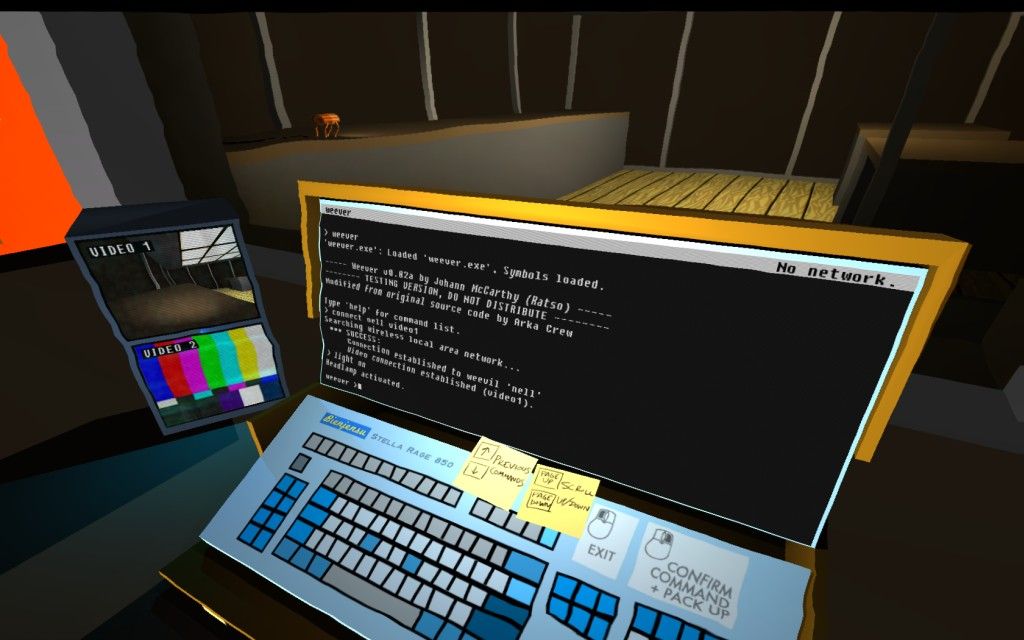 Quadrilateral Cowboy – Blendo Games (Windows)
Homepage
TBA 2014
What is it?
Brendon Chung, the indie developer behind Gravity Bone and Thirty Flights of Loving, is planning on turning players into first-person hackers living in the 90s when 56.6k modems were tying up phones and 256k of RAM was all anyone needed on top of multi-megabyte drives. Armed with a laptop and challenged to hack past cameras and security zones in a variety of missions, if you've ever wondered what it might be like to be part of the team from Sneakers or just want to hack things old school, Chung's latest might be what you're looking for. Definitely another one for the most anticipated list.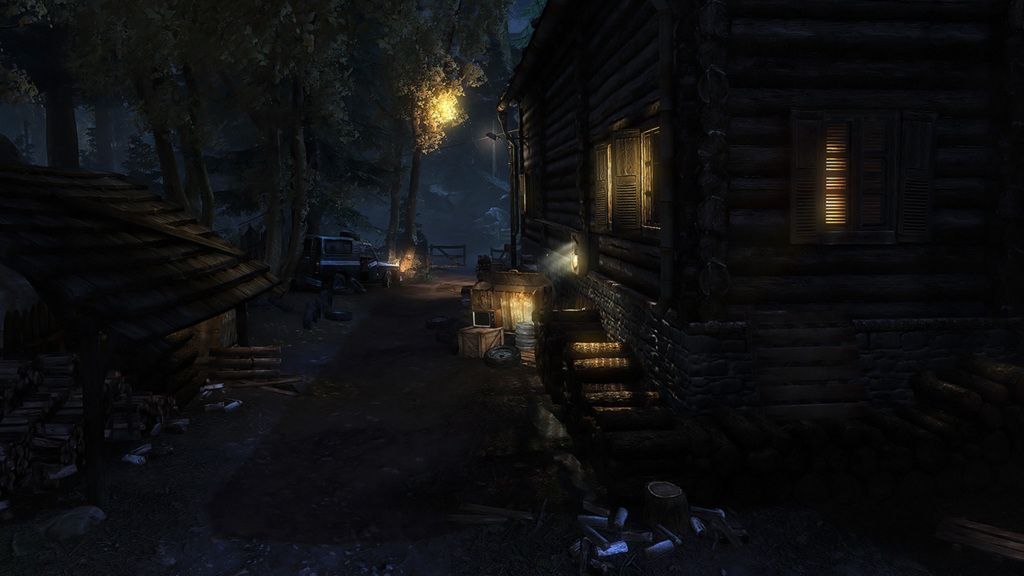 Sacrilegium – Reality Pump (PS3, OS X, Wii U, Windows, Xbox 360)
Homepage
Q4 2014
What is it?
Now pushed towards the end of 2014, Reality Pump's horror title is still in development. The developer is better known as the name behind the Two Worlds RPGs, but now they want to creep players out with an adventure game. Like last year, not much has really changed on the official site which talks up the story in taking the player from the "misty shores of San Francisco to the fearsome and foreboding corners of the Old Continent". With Jane Jensen's Moebius also expected out in 2014, Sacrilegium could be in good company.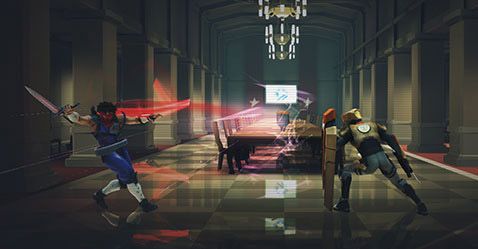 Strider – Double Helix Games (PS3/4, Windows, Xbox 360, XBO)
Homepage (Japan)
TBA 2014
What is it?
With the success of Killer Instinct under their belts, Double Helix is also working on a re-imagining of the first Strider with a high-def look mixing the unique action of the first two Striders (not the NES adventures) with a little Metroidvania mixed in for what promises to be a winning combination of greatness. Perhaps not too surprisingly, the official site in Japan is typically amazing packed with screens and clips against a backdrop of Strider win. Can't wait to slash and vault my way through this.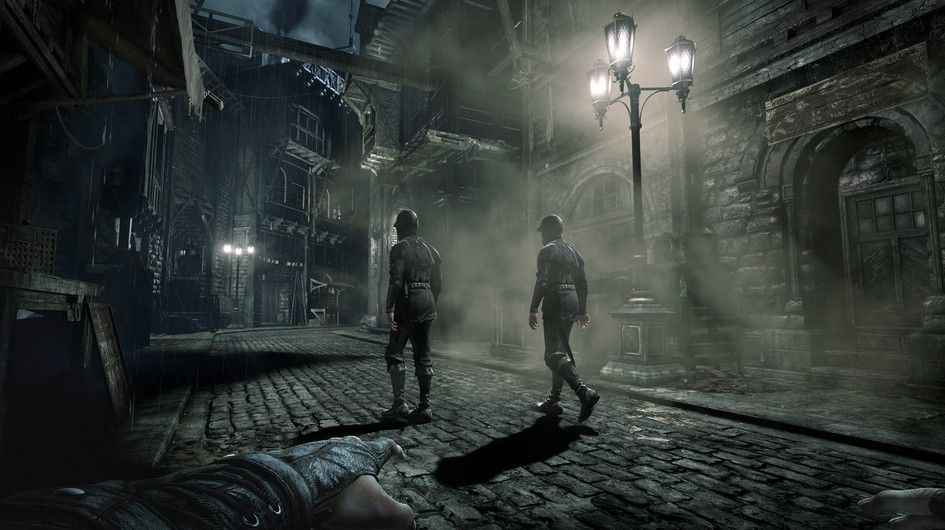 Thief – Eidos Montreal (PS3, PS4, Windows, X360, XBO)
Homepage
February 25, 2014
What is it?
It's the long awaited reboot of the famous stealth series that was first mentioned in 2009, disappeared for a few years, and finally came out with something more tangible than a screenshot in 2013 after disturbing hints of a shakeup with the team. This is a game that has some fans of the original series divided though developers have promised that it will stick closely to the elements that made the grandfather of the stealth genre so epically good. Series protagonist Garrett returns to the medieval City where he has to steal his way through another mystery threatening everyone within it. I've got high hopes for this one.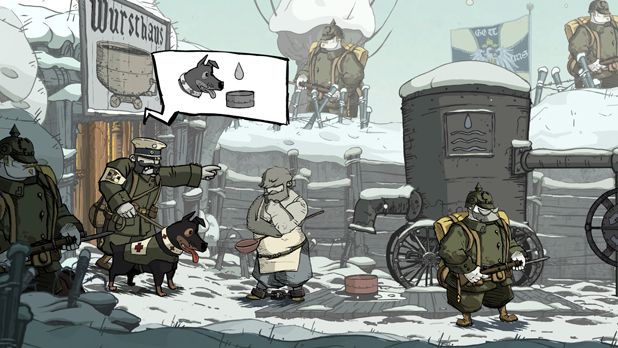 Valiant Hearts: The Great War – Ubisoft Montpellier (PS3/4, Windows, Xbox 360, XBO)
Ubisoft Blog Page
TBA 2014
What is it?
A 2D, adventure game featuring five different characters each trying to survive the trenches of WW1. Despite the brutal setting that this takes place in, the writeup on Ubisoft's blog promises a bit of comedy interspersed with moments of seriousness including a lovelorn German soldier and a faithful dog. It's being built on the same engine that runs Rayman Legends and the cartoonish style adopted for the game looks fantastic making it another example of Ubisoft's artistic dares in gaming alongside Child of Light.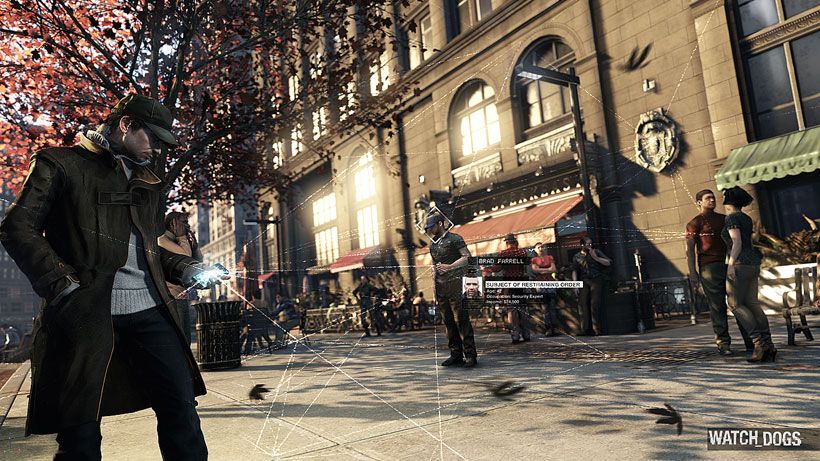 Watch Dogs – Ubisoft (PS3, Windows, Xbox 360)
Homepage
Q2 2014
What is it?
Pushed into 2014 and completely missing the next-gen launch which disappointed more than a few people, Ubisoft delayed this title to work on polishing it, slating it for release sometime in the beginning of 2014. It's still going to take place in a "near now" vision of the future where a complex network controls the city of Chicago. The action centers around a vigilante named Aiden Pearce who, with his smart phone, is able to illegally tap into the system and manipulate it in order to pursue targets in the real world whether he's using face recognition, altering stop lights, or using visual tags to identify the people and topics around him. It's information warfare turning Chicago into a parkour battleground asking the question of whether the world is racing towards a bright future or is becoming a technological nightmare where privacy is about as dead as disco.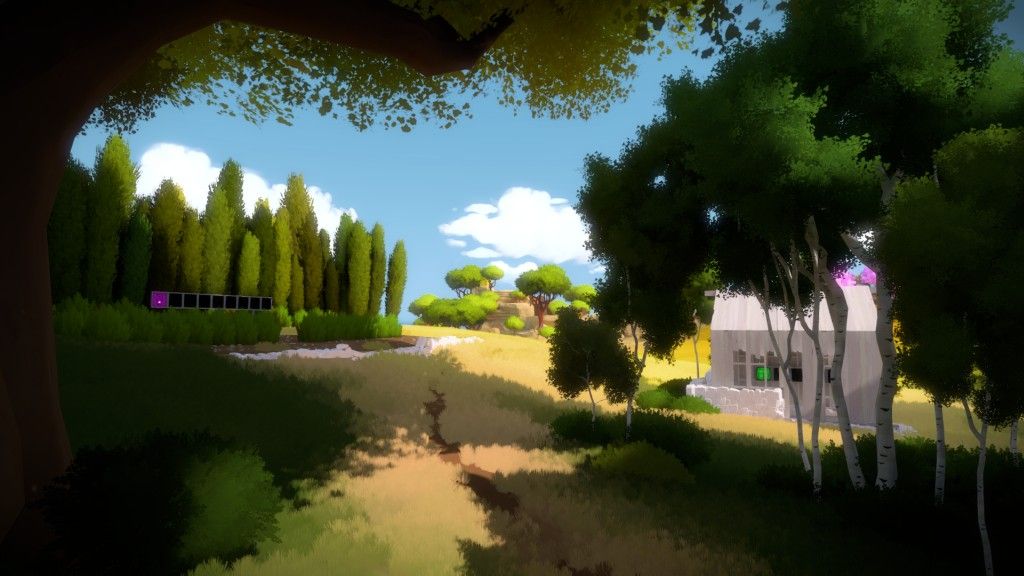 The Witness – Number None, Inc. (iOS, PS4, Windows)
Homepage
TBA 2014
What is it?
One of the year's surprises came from Jonathan Blow and the Braid developer's announcement of his next project's exclusivity on the PS4 later clarifying as limited while saying that development for the PC and iOS versions would be unaffected. Now pushing into 2014, players will get the chance to freely explore a mysterious island and solve its many puzzles. One of the aims of the game is to play on players' perceptions in order to create unique experiences that write their own way through the story.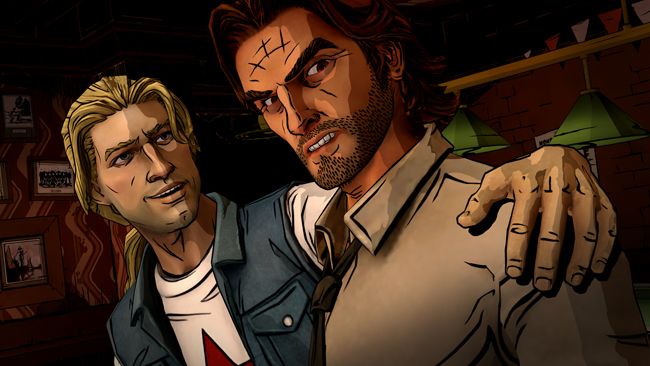 The Wolf Among Us – Episode 2: Smoke and Mirrors – Telltale Games (iOS, OS X, PS3, PS Vita, Windows, Xbox 360)
Homepage
TBA 2014
What is it?
Telltale has been on a production streak with the success of titles such as The Walking Dead invigorating adventure games. Now they're serializing Vertigo's Fables comics series dealing with fairy tale creatures living in our world. In the this case, in colonial America where they had fled after their own lands were taken over by an entity known only as the Adversary. The first chapter introduced players to Bigby Wolf who is the sheriff of Fabletown confronted with a deadly mystery. The next chapter is slated to come out sometime in 2014 and the whole parade is slated to run up to five episodes.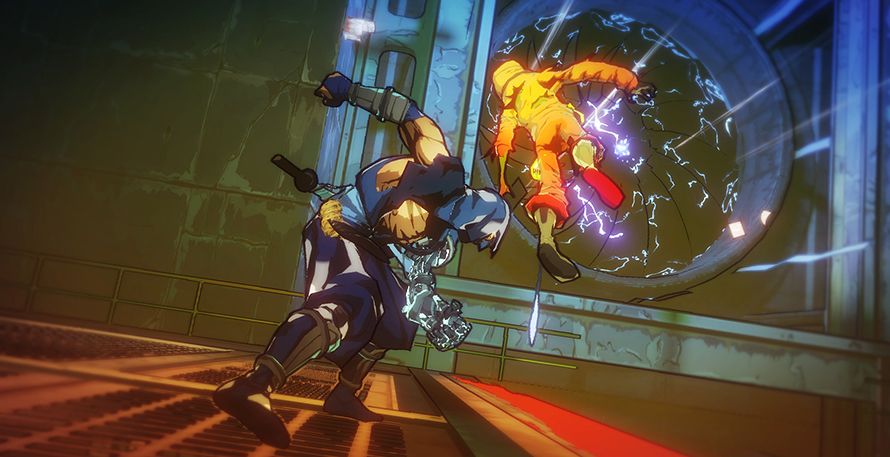 Yaiba: Ninja Gaiden Z – Team Ninja (iOS, PS3, Windows, X360)
Homepage
March 4, 2014
What is it?
You play a ninja asshole named Yaiba in this third-person slice 'n dice against legions of zombies in a quest of revenge against Ryu Hayabusa – the much cooler guy who beat him down the first time around taking his eye and left arm. Both of those are now replaced and he's slicing his way to a date with his nemesis while painting the screen as Jackson Pollock the Ninja.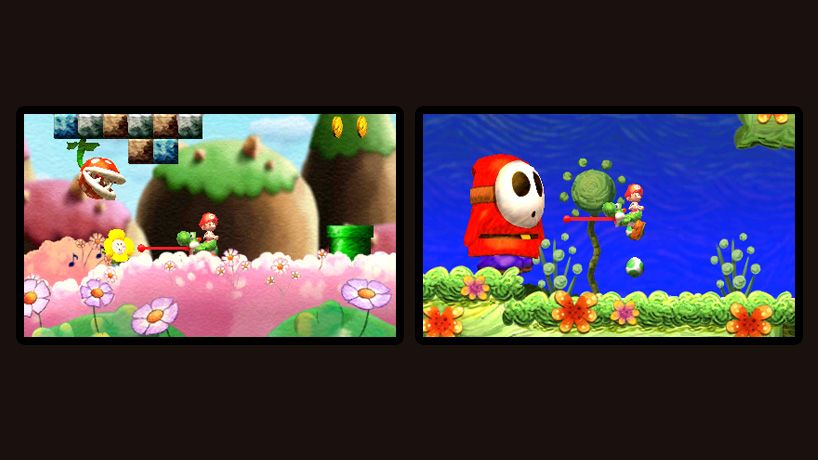 Yoshi's New Island – Arzest (Nintendo 3DS)
Yoshi's New Island E3 page
Spring 2014
What is it?
A new sequel starring Nintendo's favorite dinosaur, Yoshi, in a whole new adventure. The game will also feature a variety of artstic directions from watercolors to oils and even crayon to illustrate the platforming action as Yoshi flutter jumps his way across the world, pounds enemies with egg attacks, and discover hidden areas.
Fighting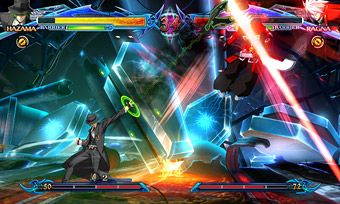 BlazBlue: Chronophantasma – Arc system Works (PS3)
Homepage
March 14, 2014
What is it?
A new fighting game in the BlazBlue series from Arc Sytsem Works featuring more of their trademark, cel-animated artwork. It debuted in Japanese arcades first in 2012 and eventually ported its way to the Japanese PS3 in 2013. Story-wise, it takes place after Continuum Shift and has a number of tweaks worked into the gameplay along with four new characters.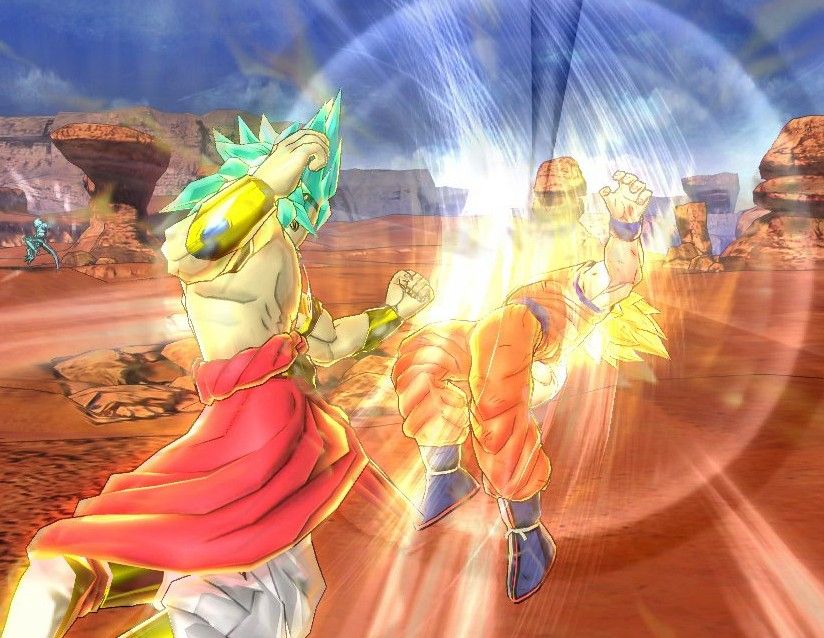 Dragon Ball Z: Battle of Z – Artdink (PS3, Xbox 360, Vita)
Homepage
January 28, 2014
What is it?
No generation is complete with at least one, or several, games based on Dragon Ball Z. This one is a team-based fighting game based on, what else, Dragon Ball Z. It will feature cooperative play, team attacks, and even heal each other with up to eight players going at it at once. Over 70 characters will be available to duke it out with along with a slew of pre-order incentives.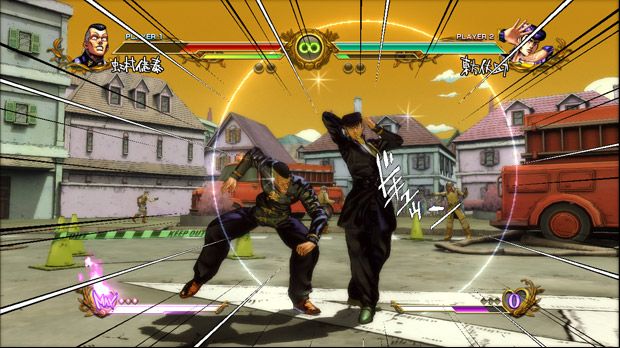 JoJo's Bizarre Adventure: All Star Battle – CyberConnect2 (PS3)
Homepage (Japan)
TBA 2014
What is it?
A cel-shaded fighting game featuring a wide cast of bizarre characters such as Robert E. O. Speedwagon drawn from the long running manga in Japan, Jojo's Bizarre Adventure. The game will feature a host of modes, stages, and a story campaign re-enacting key battles from the manga itself. It was a huge hit in Japan where Famitsu scored it with a perfect 40/40 and sold over 500k pre-orders. It's also loaded down with tons of extras along with a unique fighting system turning the game into something that no fan of the manga – or fighting games – would want to overlook.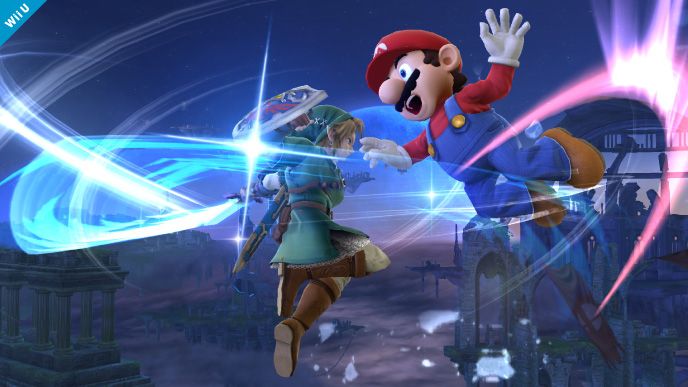 Super Smash Bros. – Sora Ltd. and Namco Bandai Games (Nintendo 3DS, Wii U)
Homepage
TBA 2014
What is it?
The next installment in the popular brawler featuring Nintendo characters from across its vast lineup of titles spread through the company's platform history ranging from Mario to Sonic the Hedgehog and even the Wii Fit trainer. It'll feature crazy stages, fast action-packed fighting, and of course, tons of four-person multiplayer. One idea that was mentioned was in being able to create a custom character on the 3DS and upload it to the Wii U version.
MMO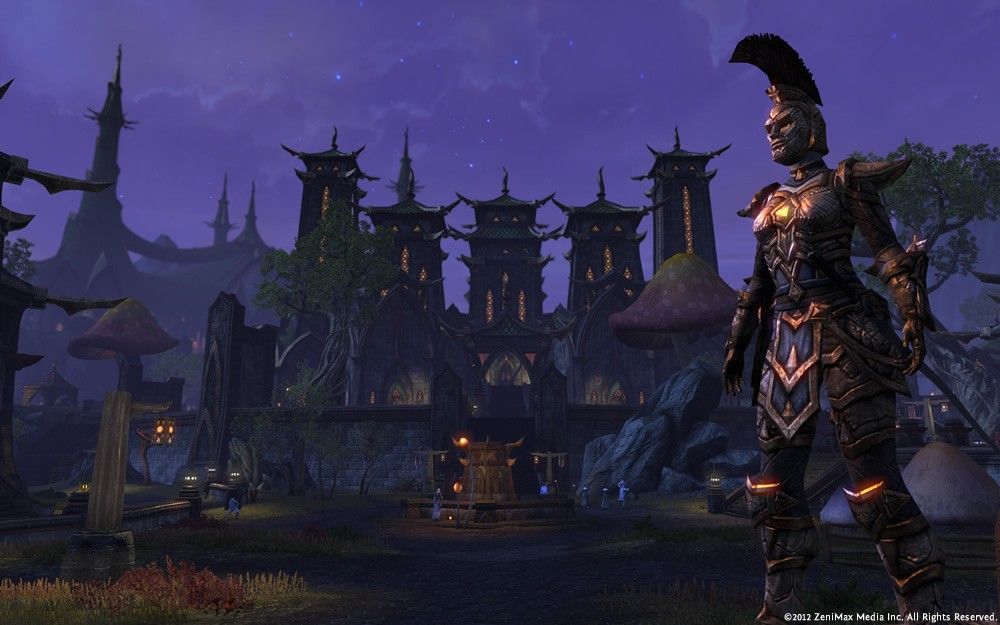 The Elder Scrolls Online – ZeniMax Online Studios (OS X, Windows)
Homepage
Early 2013
What is it?
Bethesda is taking the Elder Scrolls online and into the distant past of its world a thousand years before the events of Skyrim. In that pivotal era, Tiber Septim had yet to build his empire but the people of Tamriel were already at each others' throats, vying for supremacy. It's a great setting for an MMO, but the jury's still out on whether the MMO take on the the Elder Scrolls will have enough to differentiate itself from the competition.
EverQuest Next – Sony Online Entertainment (PS4, Windows)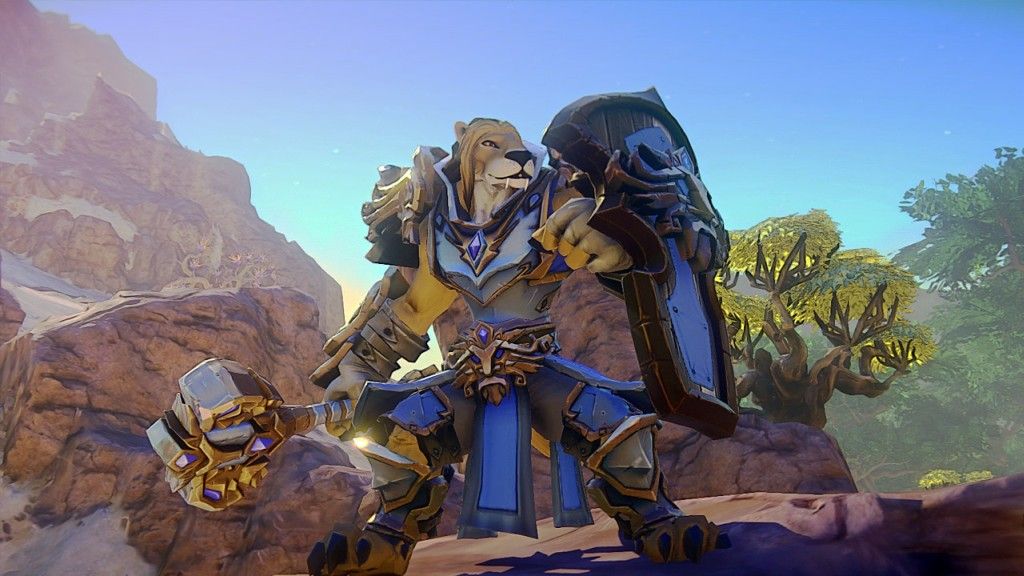 Homepage
TBA 2014
What is it?
The next successor to the long running EverQuest MMO series will be set in a "reimagining" of the franchise boasting "10,000 years of explorable history" and destructible environments. Cities and kings will both rise and fall and even the gods could change based on what players do in the game. Players will also be able to mix and match skills and abilities across classes, experience the consequence of their actions, and even dabble in a little design fun with a set of tools that could help their creation become a part of EverQuest Next. Lots of ambitious ideas riding on this one that has a lot of people excited.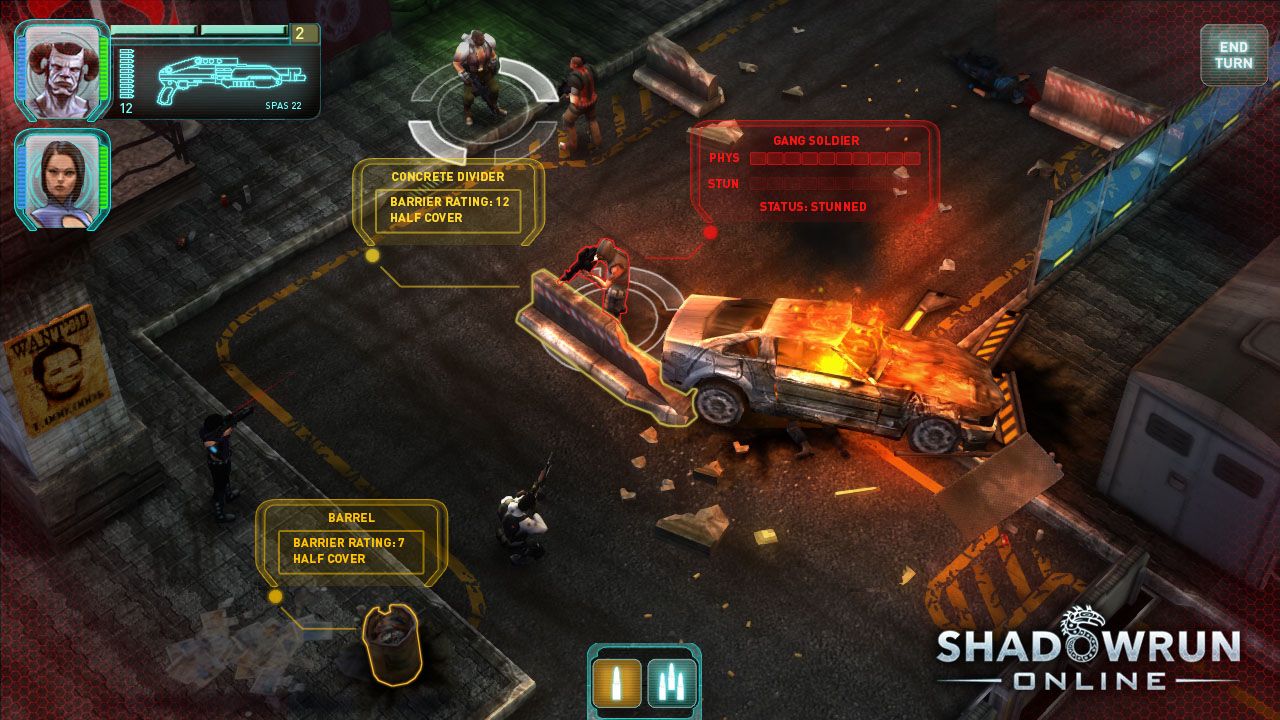 Shadowrun Online – Cliffhanger Productions (Android, iOS, Linux, OS X, Ouya, Windows)
Homepage
Q1/Q2 2014
What is it?
With an investor onboard, the team has reportedly ramped up their development efforts as well as expand testing of the tech that will run behind it via another game – Aerena. They're still aiming for a persistent campaign that will actually shape how the Shadowrun universe will go forward. As mentioned last year, unlike Shadowrun Returns which takes place in the 2050s, this one is set in the 2070s but will also share bits and pieces of history from what is being done in Returns to create a persistent feel between the two titles.
Smite – Hi-Rez Studios (Windows)
Homepage
March 25, 2014
What is it?
A multiplayer online battle arena (MOBA) title that casts players in the role of mythological gods in order to do battle against other teams. A number of different pantheons are represented such as the Egyptian, Greek, and even Norse gods from which players can pick who they want to fight as. Right now, the game is in open beta with a free-to-play client available for anyone to download and try it out before it's "official" release.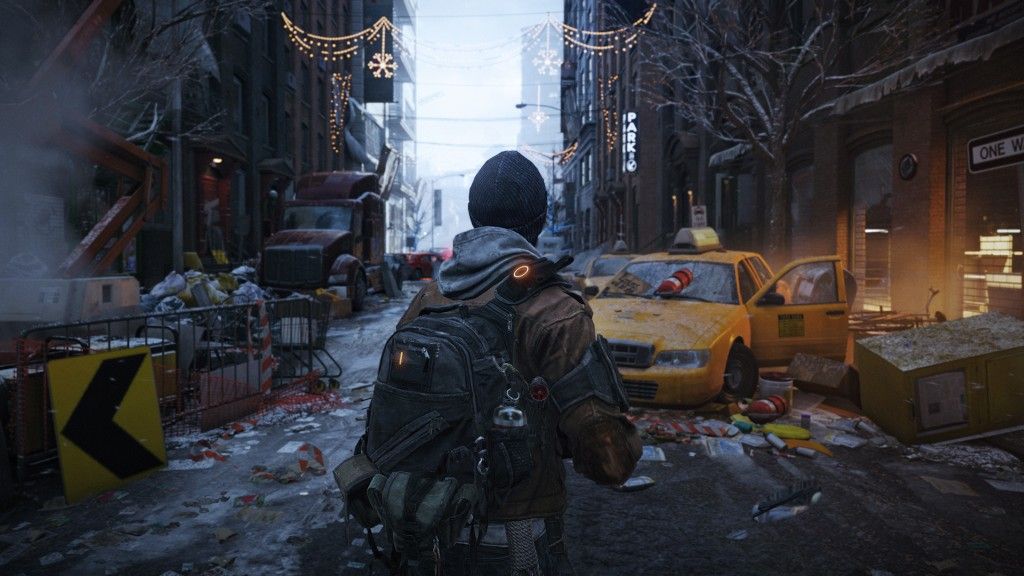 Tom Clancy's The Division – Ubisoft Massive (PS4, Windows, XBO)
Homepage
TBA 2014
What is it?
An MMO-styled third-person tactical shooter set in a post-apocalyptic New York three weeks after it was left wasted by a plague. Players are cast into being members of the "Division", a special unit set up to deal with the crisis as it continues to ravage the city and pit desperate survivors against each other. RPG elements will allow players to improve their character's skills, craft pieces of equipment, and explore the modern ruins of what was once NYC. Multiplayer options will allow players to trade with each other online, team up on missions to fight the virus, or investigate places together. There will also be a little PvP, though it will be interesting to see how that plays out and what factions are involved.
Music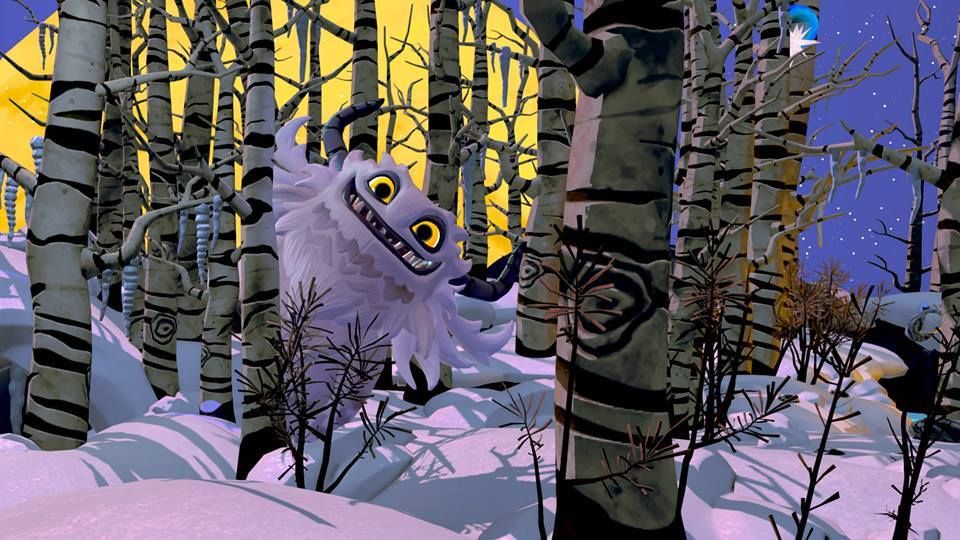 Fantasia: Music Evolved – Harmonix Music Systems (Xbox 360, XBO)
Fantasia Facebook
TBA 2014
What is it?
It's a music rhythm game from the makers of Rock Band in collaboration with Disney. In one of the episodes in Fantasia, Mickey played an apprentice to the sorceror, Yen Sid, and accidentally gets a little too over his head when it came to magic set against an amazing backdrop of classical music. In this game, players will also get their chance to be the "sorceror's apprentice" as they use the Kinect to shape the world around them in a brand new experience.
RPGs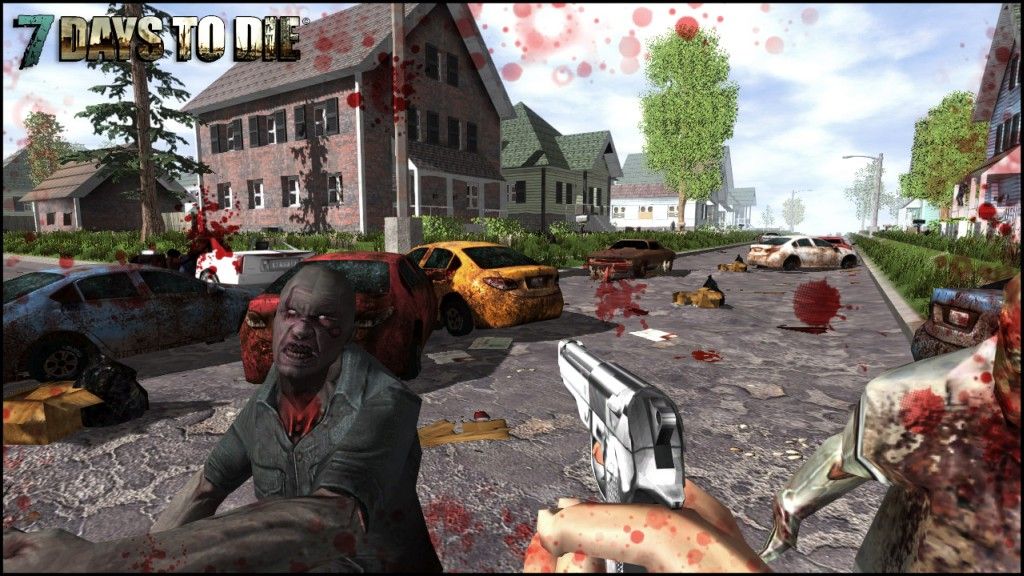 7 Days to Die – The Fun Pimps (Linux, Mac OS X, Windows)
Homepage
May 2014
What is it?
A first-person survival game mixing together elements from games such as Minecraft and Dead Island taking place after a nuclear apocalypse blows up the world leaving you and zombies to fight over it. Players can mine for ingredients, grow crops for food, lay traps, break down walls and doors, set up traps, and gain experience to upgrade different skill trees unlocking better crafting options for weapons and other tools. There are also multiplayer options like co-op to get into. It was also successfully Kickstarted and Greenlighted.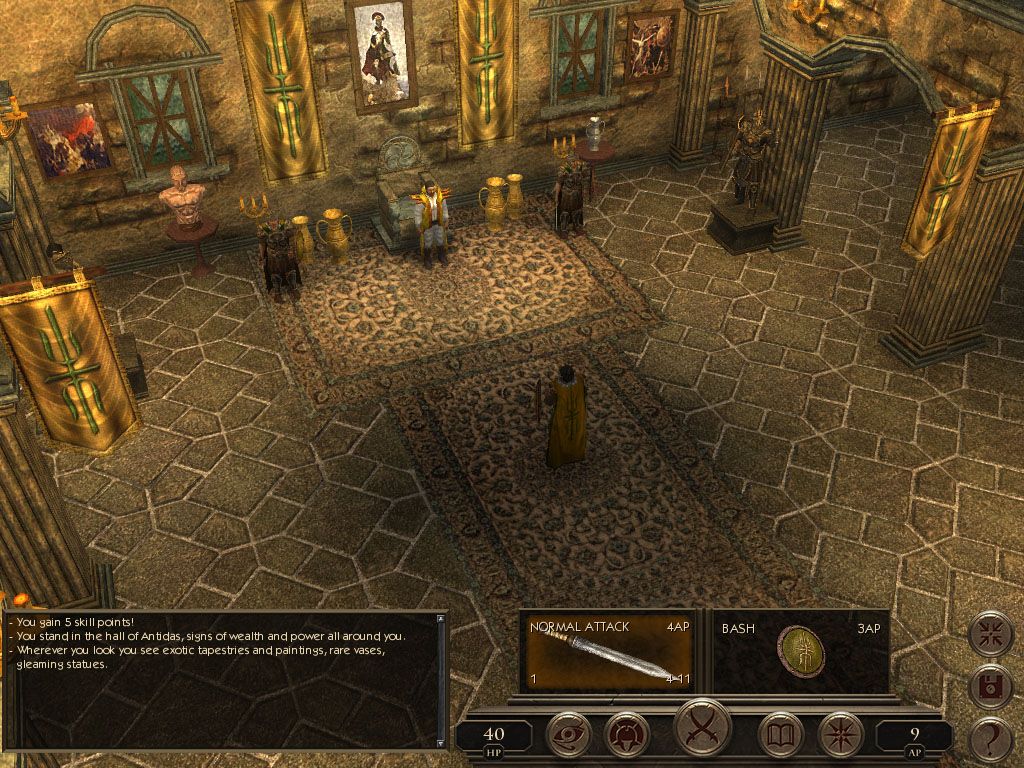 Age of Decadence – Iron Tower Studio (PC)
Homepage
TBA 2014
What is it?
The game hit a number of important milestones in the past year a major one of which was being listed on Steam and in offering Early Access. Iron Tower Studio, the indie studio behind this CRPG, are shaping the game around classic lines with a deep, crunchy stats-filled character development system, consequences for your actions throughout the game, a huge post-apocalyptic medieval world fashioned after the fall of the Roman Empire to explore, and plenty of reasons to take care in who you piss off. Combat also reflects the gritty world in this game by making life both brutish and short for the careless, but rewarding for others that take the time to immerse themselves in navigating the mores of the world's inhabitants to their advantage.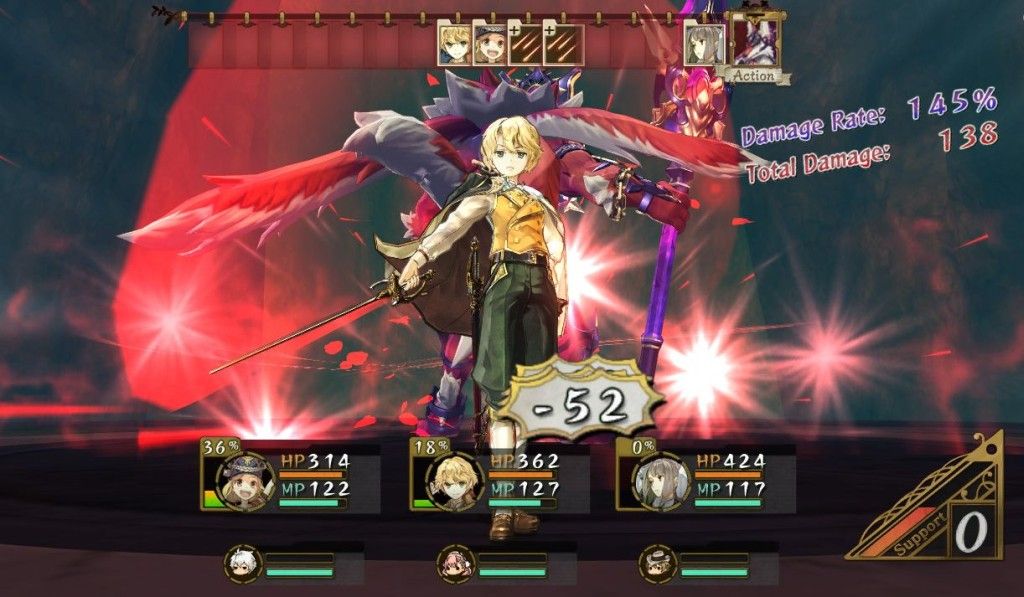 Atelier Escha & Logy: Alchemists of the Dusk Sky – Gust Co. Ltd. (PS3)
Homepage
March 11, 2014
What is it?
Another RPG from Japan makes its way to the West joining the other chapters of the Atelier series with a whole new adventure. Like Namco Bandai's Tales of Xillia, the player will be asked to pick which of two protagonists (quirky Escha or serious-minded Logy) to play the game as. The main story will remain the same, but certain events will be tailored to whoever you've taken control. Alchemy will still play a big part of the series as our heroes battle their way on through another lighthearted story.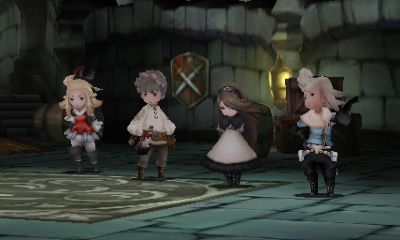 Bravely Default – Silicon Studio, Square Enix (Nintendo 3DS)
Homepage
February 7, 2014
What is it?
An "old school" RPG drawing inspiration from classical Final Fantasy and Dragon Quest gameplay elements featuring a huge quest, a memorable cast of characters, and turn-based combat tweaked with a unique reward/risk system where you can store up points or burn them all triggering multiple attacks. Multiple endings are also promised adding another notch to the 3DS' already impressive collection of RPG titles.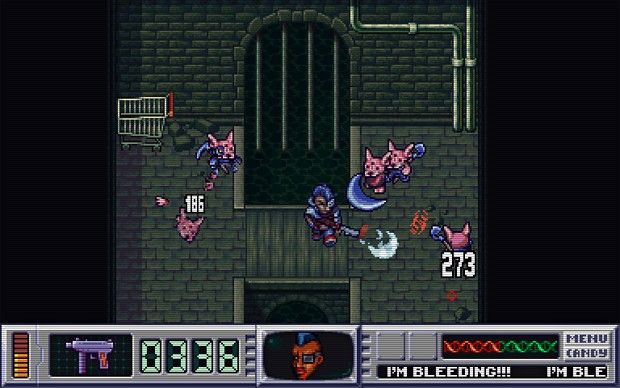 Barkley 2 – Tales of Game (OS X, Windows)
Homepage
TBA 2014
What is it?
Bumped from the end of 2013 to sometime in 2014, this Kickstarter is still on track for a release. As I noted last year, it's the sequel to the first game, Barkley, Shut Up and Jam: Gaiden, Chapter 1 of the Hoopz Barkley Saga which you can play for free. This time around, it's going to be action RPG. Expect all of the irreverent humor and attitude from the first along with a whole new story inside a world that changes around you as players seek out the Cyberdwarf in 666X's cyberpocalypse.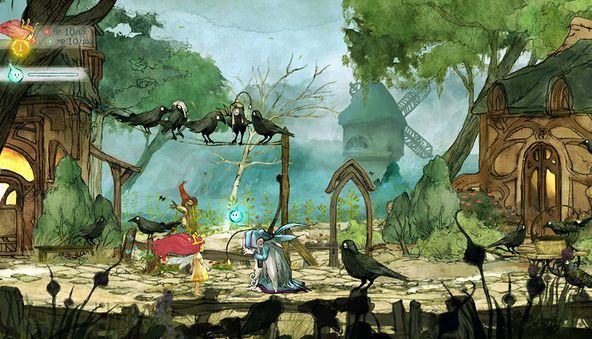 Child of Light – Ubisoft Montreal (PS3, PS4, Wii U, Windows, Xbox 360, XBO)
Homepage
TBA 2014
What is it?
Set in the world of Lemuria, players take on the role of Aurora, a young girl on a quest to save her father and kingdom. It will combine parts platforming and turn-based RPG systems allowing Aurora to level up, use skill points to unlock new abilities, craft what can help her, and solve puzzles to unlock the mysteries before her in a watercolor world of fantasy inspired by JRPGs. You can also keep up with the development of the game on their tumblr which has entries in both French and English.
Conception II: Children of the Seven Stars – Spike Chunsoft (Nintendo 3DS, PS Vita)
Homepage
April 15, 2014
What is it?
Sequel to the RPG from Spike Chunsoft where players court maidens in order to create Star Children with which they take into dungeons to fight terrible monsters in a sci-fi setting. It's like a JRPG Brady Bunch, or a more social and child-happy Phantasy Star III, complete with role playing combat as you guide your kids to smash weak points together as long as you can maintain a good rapport  with each.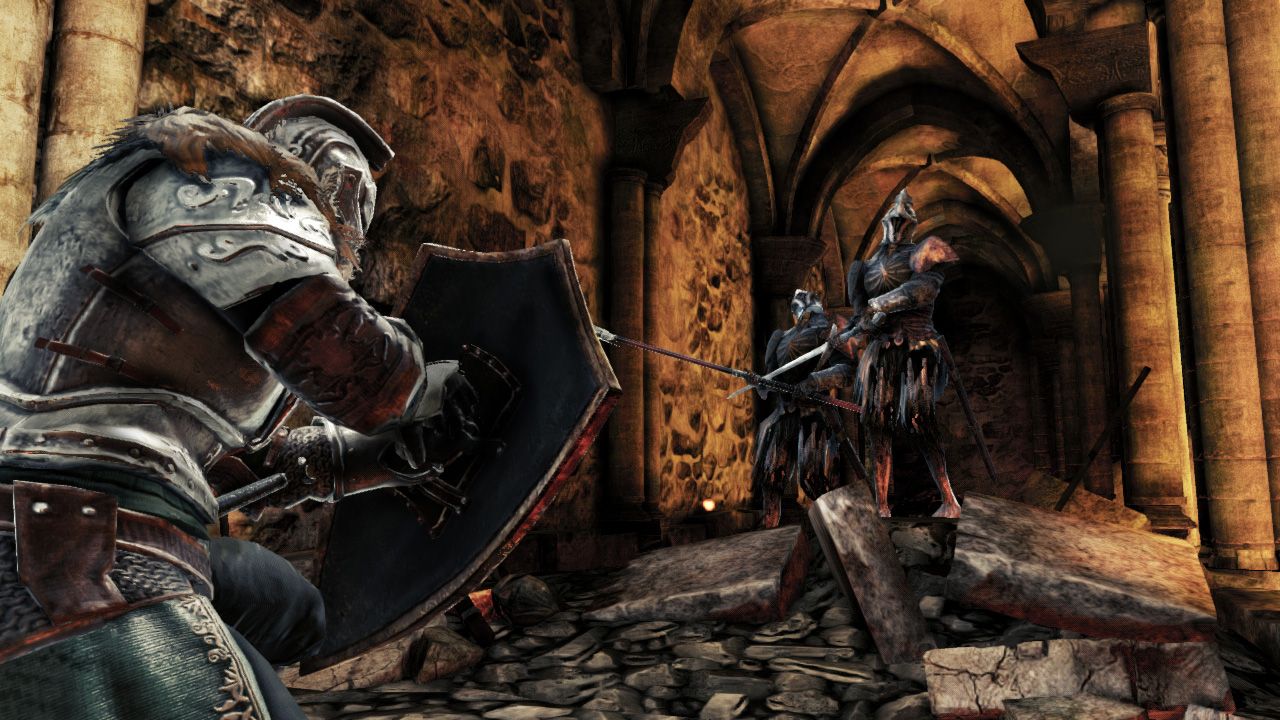 Dark Souls II – From Software (PS3, Xbox 360, Windows)
Homepage
March 11, 2014
What is it?
The third-person, action RPG sequel to the ego-breaking Dark Souls promising more of the same which, in the series' case, always feels fresh because of the variety of ways that From Software thinks up on challenging players whether it is with a giant titan or a fire breathing drake dashing down from the sky. Featuring twice the size of Dark Souls, the accessible start tailored to newcomers may be the only reprieve players may have before they die, die, and die again.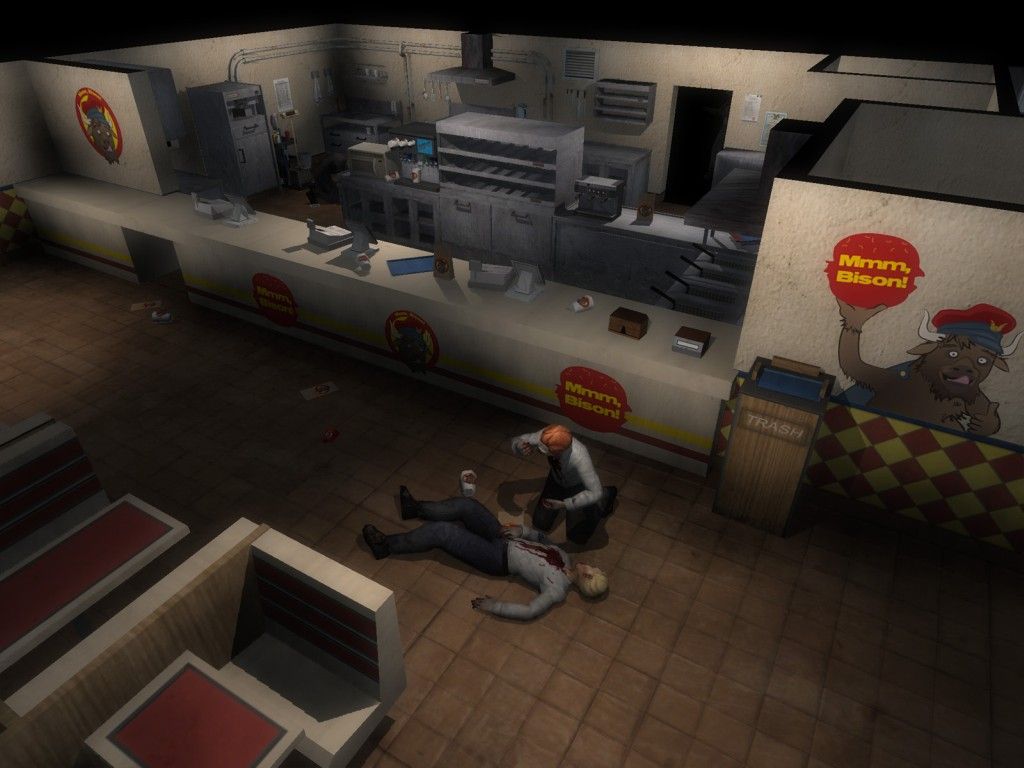 Dead State – DoubleBear Productions (Windows)
Homepage
TBA 2014
What is it?
Updates are still incoming and the game continues to trudge along in development reaching a recent beta demo milestone internally with video showing off what they've done so far. As I noted last year, this is a CRPG with branching dialogue, plenty of NPCs, turn-based combat, crafting, and of course zombies…lots and lots of zombies. Players will have their hands full in trying to survive the zombie apocalypse they're thrown in as they scavenge for supplies, lead expeditions out to find materials needed to upgrade their shelter, and negotiate the verbal minefield laying in wait between the people they're supposed to save as everyone's nerves begin fraying apart. This is also a part of the Kickstarter club having also been successfully funded and slowly making its way to release.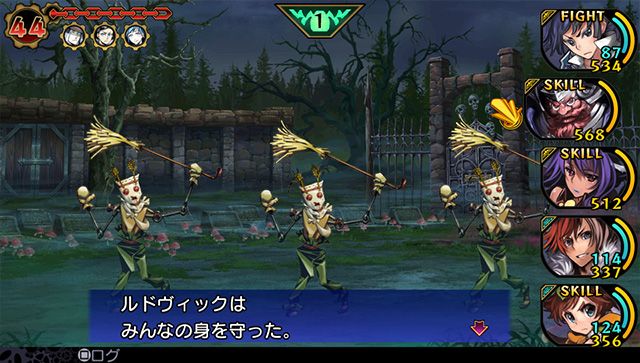 Demon Gaze – Kadokawa Games (PS Vita)
Homepage (Japan)
April 22, 2014
What is it?
An RPG sequel that takes place thousands of years after its predecessor, Students of the Round, where players take on the role of an amnesiac named Oz who has the power to seal away demons with a magic eye. Joining him are secondary characters that the player can cobble together to plunge into dungeons to find loot in order to pay for rent at the local inn or improve the party.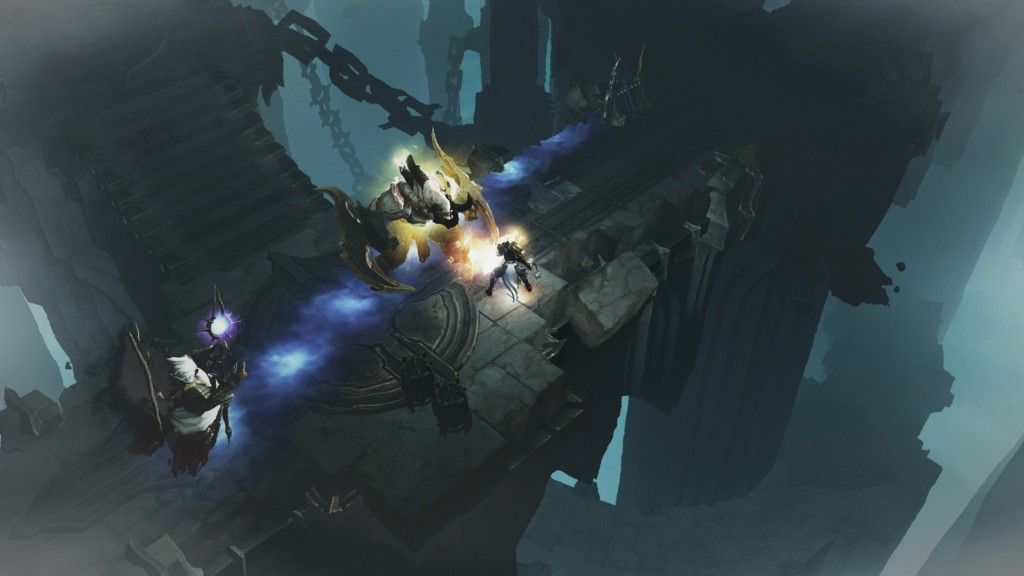 Diablo III: Reaper of Souls – Blizzard Entertainment (OS X, PS4, Windows)
Homepage
March 25, 2014
What is it?
The expansion for Diablo III introducing a new act, Act V, and a new Crusader class for players to sink even more grinding and loot into. The story behind this involves the missing Archangel of Wisdom, Malthael, now the Angel of Death who seizes the Black Soulstone from its resting place where it was placed by Tyrael in order to end the war by ending the world. In addition to a new Act and class, the expansion will also boast a new level cap up to 70, skills, and a host of new monsters to fight.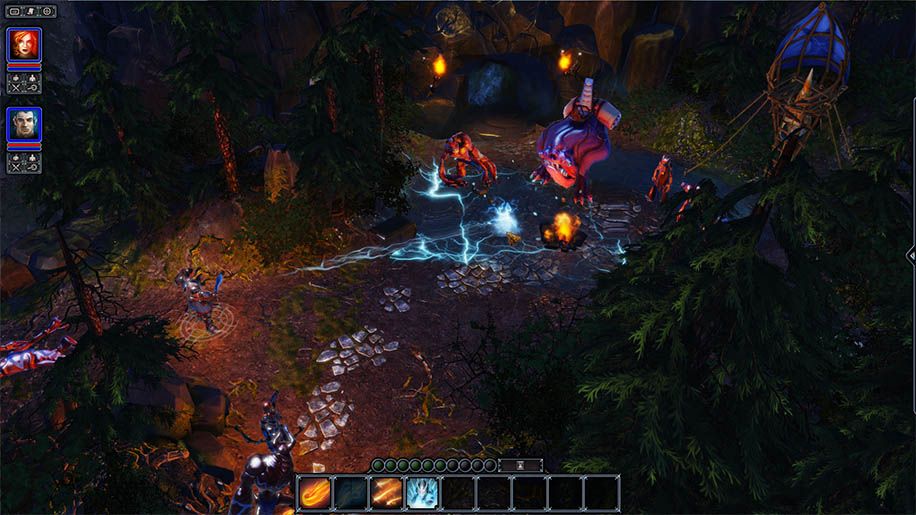 Divinity: Original Sin – Larian Studios (Windows (Mac and Linux TBA))
Homepage
February 28, 2014
What is it?
An isometric CRPG using turned based combat based on action points, a non-linear, open world approach to the main campaign, consequences for your actions, and drop-in drop-out co-op. The game centers on two protagonists; a condemned warrior and a heroine raised from the dead, as they quest to save the world of Rivellon from destruction. It takes place long before the first Divine Divinity title making it accessible to newcomers but promises tons of RPG goodness to satisfy longtime fans. It was also successfully Kickstarted to expand even more of what Larian Studios already had built up.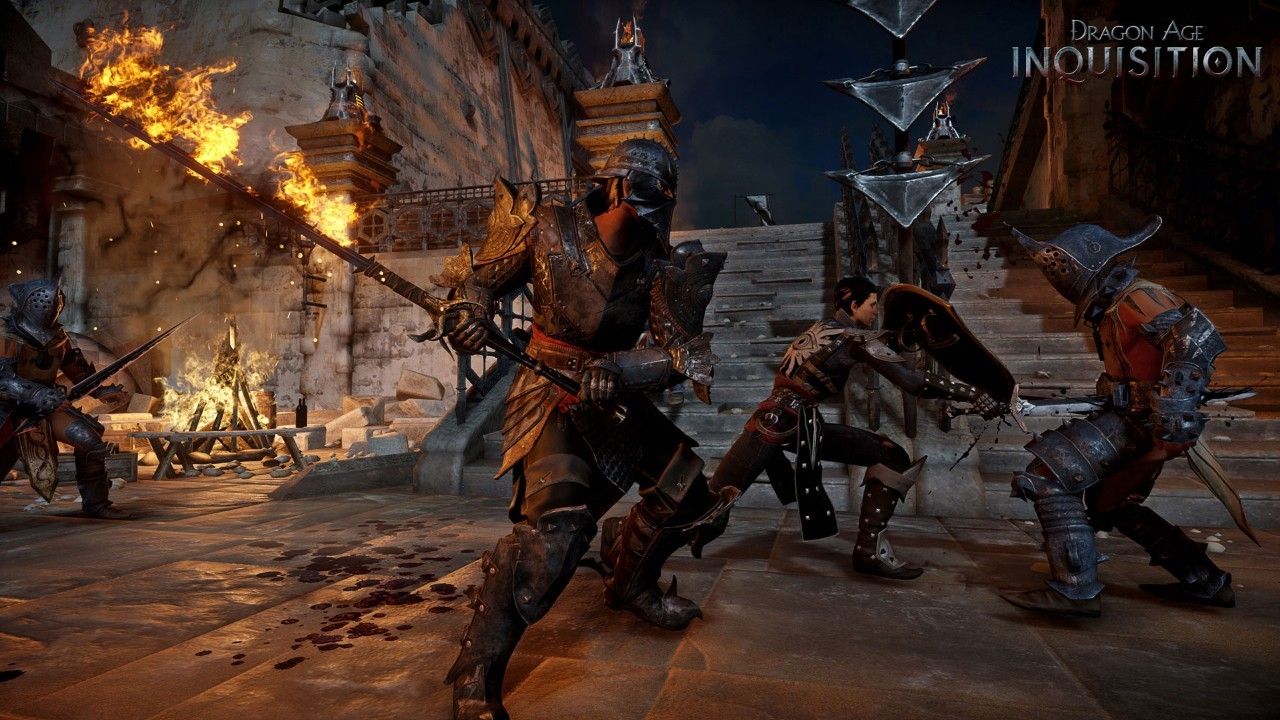 Dragon Age: Inquisition – BioWare (PS3, PS4, Windows, Xbox 360, XBO)
Homepage
Q3 2014
What is it?
The third installment in the Dragon Age fantasy franchise from BioWare and EA hopes to stage a comeback to elements that made the first game great and distance itself from the things that made the second game…not so great. This time, spending far more than only a year in development, it centers on putting the player in charge of an Inquisition without borders seeking answers as a nations-spanning organization, retaking keeps, assigning them purpose, and battling it out with a move straight from Mortal Kombat. Turn-based options are back along with the strategic camera, but the real test is how it will all come together. If all goes well, we'll find out towards the tail end of 2014.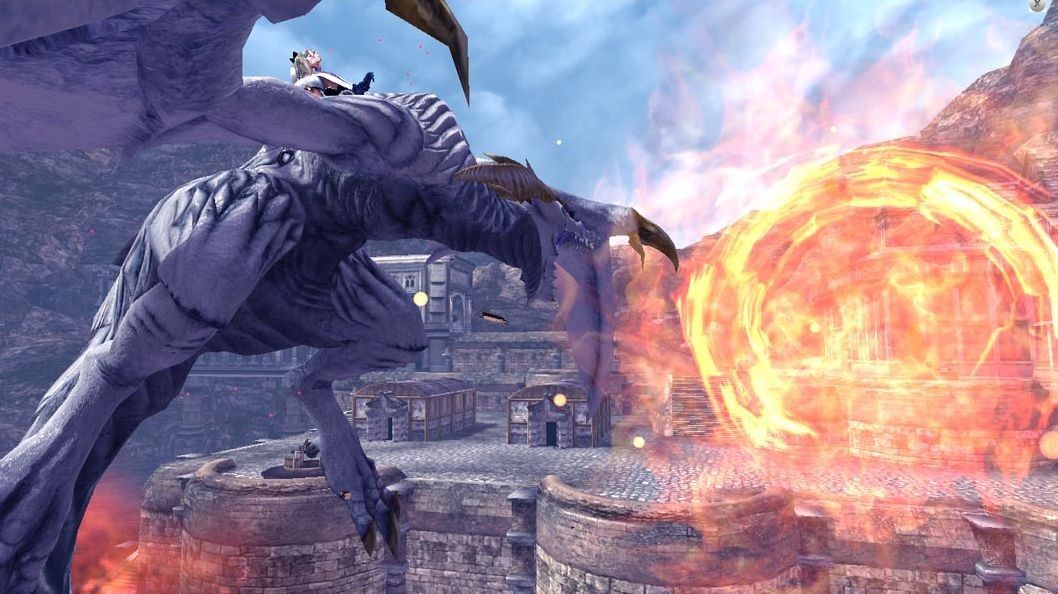 Drakengard 3 – Access Games (PS3)
Homepage
TBA 2014
What is it?
Although Cavia is no more, a few members of the former company behind Nier as well as the title's director went on to create Drakengard 3 as part of Access Games. Drakengard's action RPG blend has always had something of a grim, and sometimes bizarre, slant to its narrative with unique characters and scenarios while casting the player into a dual role – that of the rider and the dragon that is their mount. The third game sounds like it's diving back into that tradition as it places the player in the role of a mysterious Intoner who has returned to resolve her familial issues by killing her five sisters with her own dragon.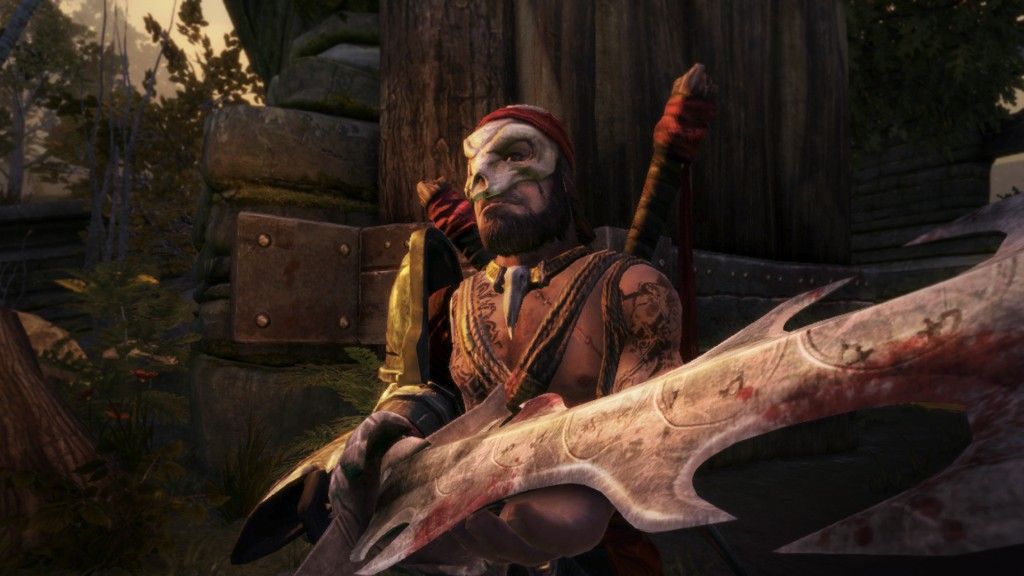 Fable Anniversary – Lionhead (X360)
Homepage
TBA February
What is it?
The first Fable is being re-released with re-mastered textures, models, tweaked interface, and will also include the extra content that had been released for it such as the Lost Chapters as it jumps on the HD bandwagon. If you missed the first Fable, this upcoming February might be a good time to see what all of the hubbub was about with Lionhead's definitive version which will try to do for the first Fable what Crystal Dynamics had done for the first Tomb Raider with its own Anniversary edition.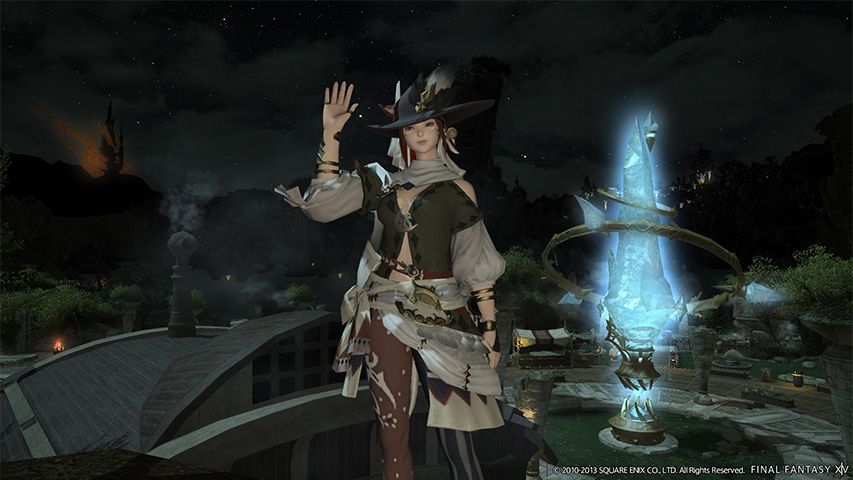 Final Fantasy XIV: A Realm Reborn – Square Enix (PS4)
Homepage
TBA 2014
What is it?
It's the PS4 release of the MMORPG, Final Fantasy XIV, which was re-released to a warm reception among fans and newcomers as one of the biggest gambles any studio could make in doing something that would have crippled lesser developers by literally rebooting it. A beta is slated for the PS4 in February in Japan right around when the console launches there, though an exact date on its official release after that is still up in the air.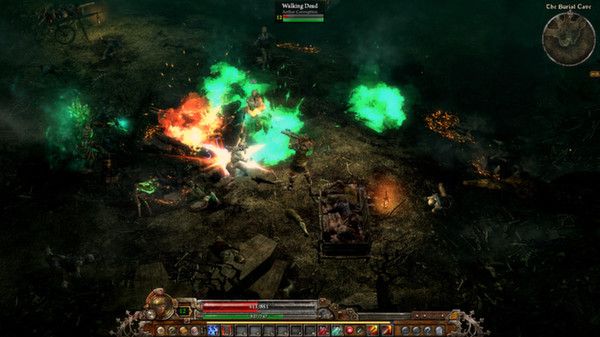 Grim Dawn – Crate Entertainment (Windows)
Homepage
TBA 2014
What is it?
Now pushing past 2013, Grim Dawn has made a few notable milestones like Age of Decadence has in making it to Steam and in opening itself up to Early Access. An "official" release date is still up in the air, but the main game seems to be well on its way to being released sooner rather than a year or so later if everything goes well. It's also another Kickstarter baby  and is also being developed by many of the same people behind Titan Quest. As I noted last year and am copy-pasting for this year, Grim Dawn features a lot of the old-school, action RPG fun that Iron Lore's veterans had brought out in their Greek-inspired epic now taking place in an original, post apocalyptic open world allowing players to roam freely and mash monsters at will while raining loot and skill trees at their feet. As always, sounds like awesome fun.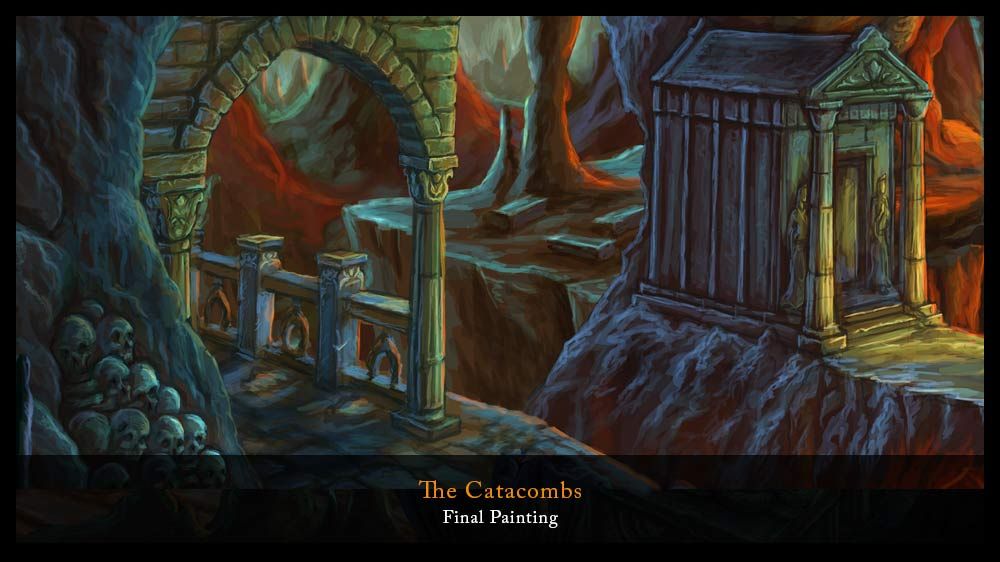 Hero-U: Rogue to Redemption – Far Studio (Linux, OS X, Windows)
Homepage
TBA 2014
What is it?
Pushing into 2014, the game is still well on its way with frequent updates on its progress. Copy-pasting the description from last year, Quest for Glory designers, Corey and Lori Cole, founded this via Kickstarter to help fund this spiritual successor to the popular series which blended traditional adventure gaming with RPG elements. Rogue to Redemption will still be a 2D adventure featuring a new character, Connor, who will explore a new world as he learns the ropes at Hero-U…which just happens to be built within the ruins of a mysterious castle. Turn based combat, adventure gaming puzzles, and a big story tying it all together make it one for adventure and RPG players to watch for…hopefully in 2014.
Lightning Returns: Final Fantasy XIII – Square Enix (PS3, Xbox 360)
Homepage
February 11, 2014
What is it?
Released in Japan in November, the second follow-up to Final Fantasy XIII arrives in North America focusing on Lightning as she emerges from her crystal coccoon at the end of XIII-2 to save the world in less than thirteen days. Focusing more on her as a solo action hero, the game fuses the paradigm system into a "style change" system where she changes her appearance on the fly in combat by shifting into specific roles. Certain actions will also cause more time to pass than others, whether it's in pushing the clock forward or back, giving players more to think about than mashing their way through every battle.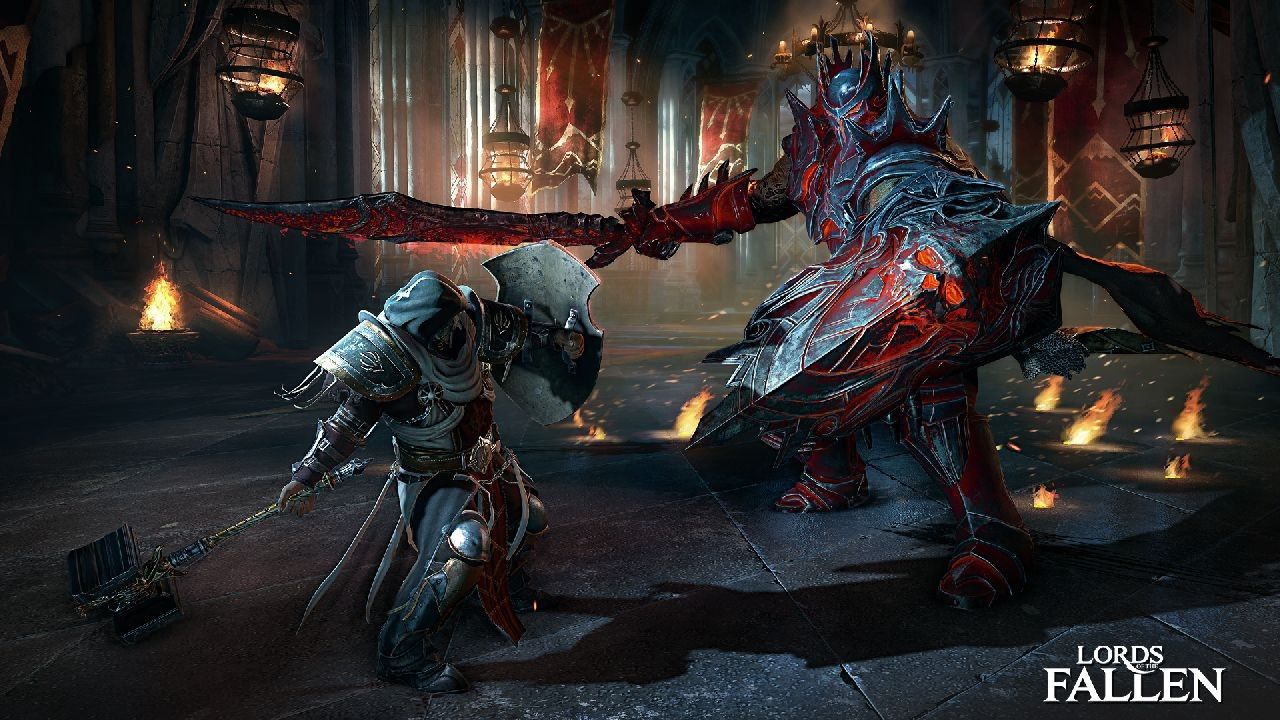 Lords of the Fallen – Deck 13 (PS4, Windows, XBO)
Homepage
TBA 2014
What is it?
An action RPG led by the former senior producer of The Witcher 2, Tomasz Gop, that boasts "epic enemies" and a world that will "satisfy players' hunger to explore each corner" with a customizable hero stitched together with skill trees. There's not much else known about the game other than it promises to be "hardcore" as players duel against the terrifying leaders of a Fallen Gods' demonic army in a world the rest of the gods have abandoned.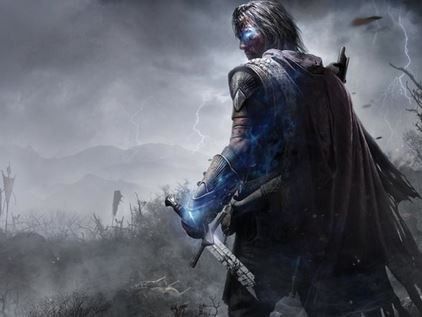 Middle-Earth: Shadow of Mordor – Monolith Productions (PS3, PS4, Windows, Xbox 360, XBO)
Homepage
TBA 2014
What is it?
An action RPG "prequel" set between the events of the Hobbit and the first book of the Lord of the Rings Trilogy. Players are cast into the role of Talion, a ranger killed by the resurgent armies of Sauron as they belch forth from Mordor. But he doesn't meet his family in the afterlife. Instead, Tolkien-faithful will be challenged whether or not to embrace the idea of being bound to a wraith and returning to wage a one-man war against the darkness. Expect side quests, a fighting system described as something akin to Rocksteady's Batman series, and the Nemesis System which promises enemies you fail to kill will remember you – and potentially grow stronger over time. You can even turn a few to your service…if you're powerful enough.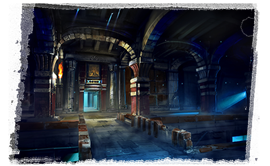 Might & Magic X: Legacy – Limbic Entertainment (Windows)
Homepage
TBA 2014
What is it?
Remember grid-based movement, 90° turns, and  huge open worlds ripe for exploration? That's what the first Might & Magic brought to PCs in the 80s with an incredibly ambitious first-person vision (and brutal levels of challenge). Limbic hopes to bring that flavor back to modern audiences using more current technology to prettify the environment but keep much of the hardcore trappings of the classic games such as World of Xeen packed with classes, races, and the dungeons that made them memorable.

One Piece: Romance Dawn – Three Rings (Nintendo 3DS, PSP)
Homepage
February 11, 2014
What is it?
Initially launched on the Japanese PSP in 2012, the 3DS port is finally making its way to North America as the last stop after hitting Europe and Australia, spreading more One Piece fun in RPG form. It sounds like a winning formula in having gameplay mine the massive One Piece universe. Unfortunately, it also sounds like something of a dud based on this early review from Nintendo Life.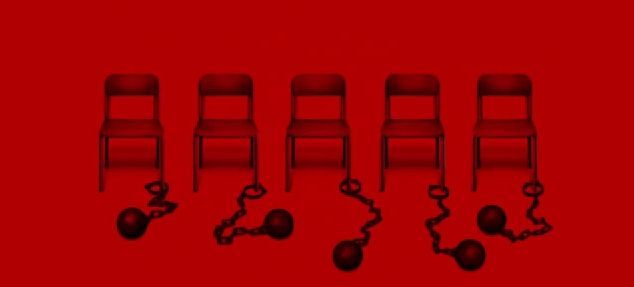 Persona 5 – Atlus (PS3)
Homepage
Winter 2014
What is it?
It's the long awaited next chapter to the Shin Megami Tensei: Persona series which has long featured a unique system allowing players to blend together captured monsters from a vast dungeon to create new ones that can be summoned in battle. In-game social connections have also featured prominently in previous titles such as Persona 3 and 4 leaving a mystery in how they might figure into the "shackles" shown in the trailer.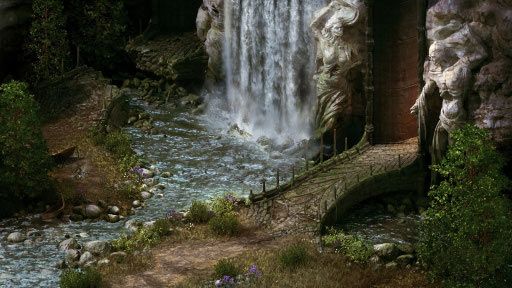 Pillars of Eternity – Obsidian Entertainment (Linux, OS X, Windows)
Homepage
TBA 2014
What is it?
Successfully Kickstarted as Project Eternity, the new name is only the latest milestone for the upcoming CRPG hearkening back to old-school classics such as BioWare's Baldur's Gate and Black Isle's Planescape: Torment. Obsidian's house is packed with veteran designers with years of experience and the game will be based on an original world steeped in classic, party driven swords and sorcery combat married to a twisting story promising plenty of choices, consequences, and deep themes. This one is definitely on my most anticipated list as both a backer and a fan of CRPGs in general.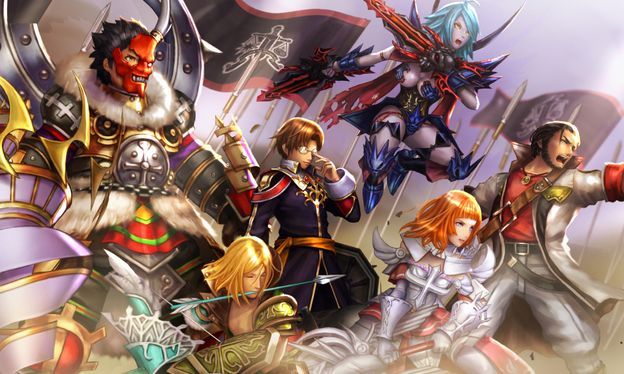 Ragnarok Odyssey ACE – Game Arts (PS Vita, PS3)
Homepage
February 18, 2014
What is it?
ACE is the updated version of Ragnarok Odyssey which came out in 2012 for the Vita based on the MMORPG, Ragnarok Online. It's a Monster Hunter style game featuring tons of weapons, quests, and monsters to fight with the ACE version offering new tweaks such as Yggdrasil's roguelike dungeon, new skills, and choices on how to improve your weapons.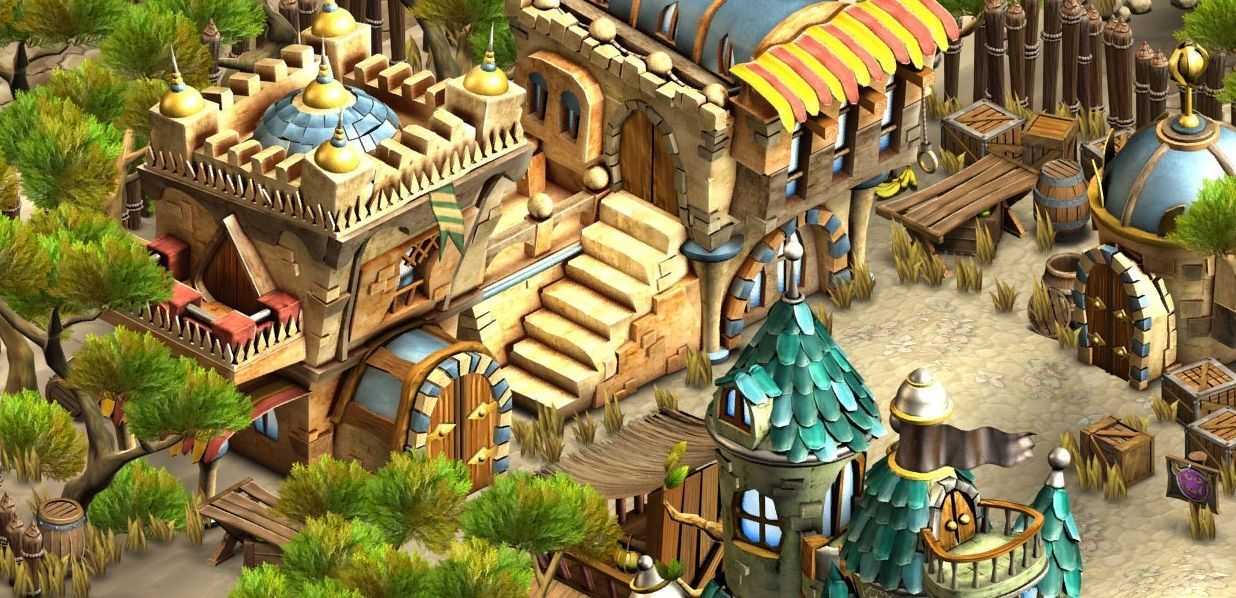 Rainbow Skies – Sidequest Studios (PS3, PS Vita)
Homepage
TBA 2014
What is it?
A downloadable RPG following in Rainbow Moon's footsteps in a new world. In this adventure, players can use combos to beat down monsters in turn-based battles, go on quests for loot, and even catch monsters, train them up, and add them to your party. The game will also support cross saves between the PS3 and the Vita.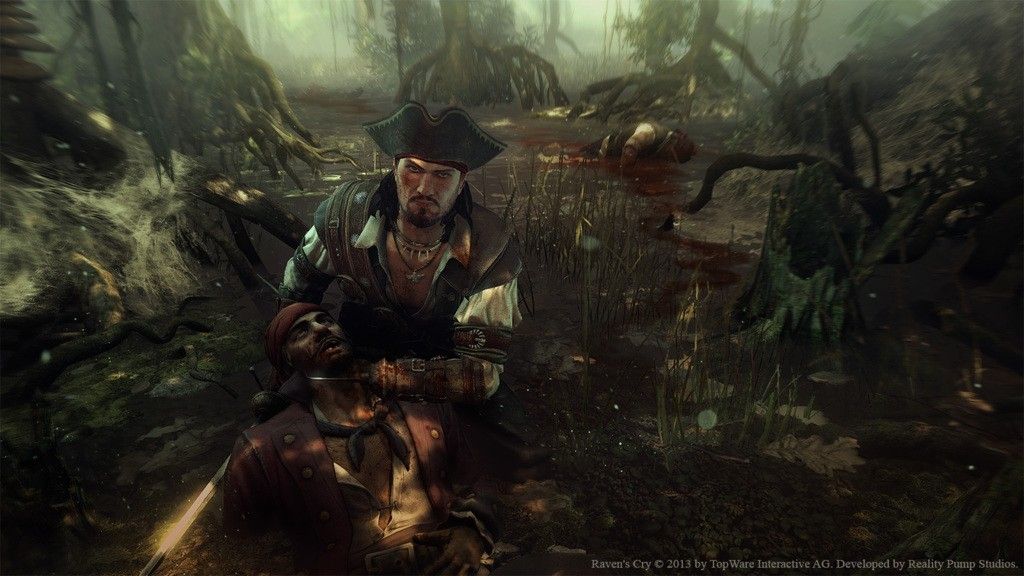 Raven's Cry – Reality Pump Studios (Windows, PS3, X360)
Homepage
May 7, 2014
What is it?
From the studio that brought you Two Worlds comes an action role-playing game about pirates. In this one, players are cast as Christopher, the sole survivor of a pirate attack that killed his parents. He lost his hand in that encounter eventually replacing it with a hook and when he was old enough, embarks on a quest to find the men that destroyed his life. The game promises tactical melee combat with an "authentic pirate-hunting arsenal" along with choices that will determine whether he finds the justice he seeks or ultimately becomes the monster he's hunted all of his life.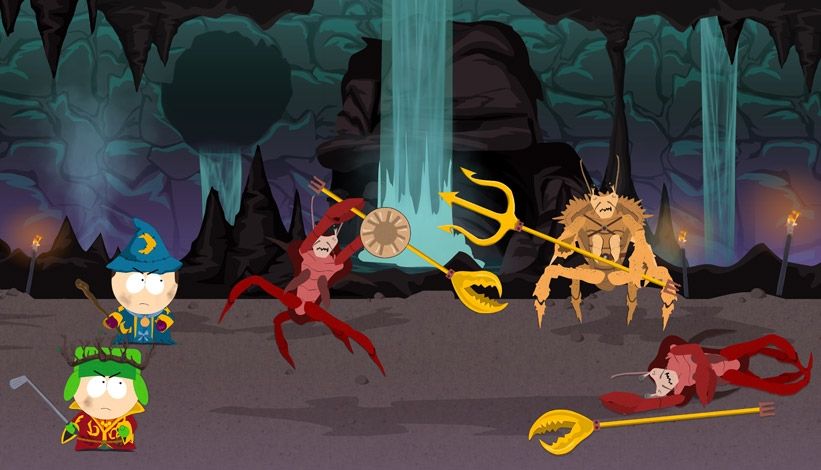 South Park: The Stick of Truth – Obsidian Entertainment (OnLive, PS3, Windows, Xbox 360)
Homepage
March 4, 2014
What is it?
A year later after its expected 2013 release date, it looks like the game is finally coming out. Regurgitating what I said last year, Obsidian is taking South Park into a game with a "billion" costume changes as players head into a quest as a new kid to the neighborhood. They're eventually pulled into a neighborhood-spanning LARP to keep the Stick of Truth from the hands of evil and hopefully find enough coolness to stand with Cartman, Kyle, Stan, and Kenny. Both series creators, Trey Parker and Matt Stone, are heavily involved with the game ensuring that fans will have plenty to look forward to when it finally arrives. Hopefully.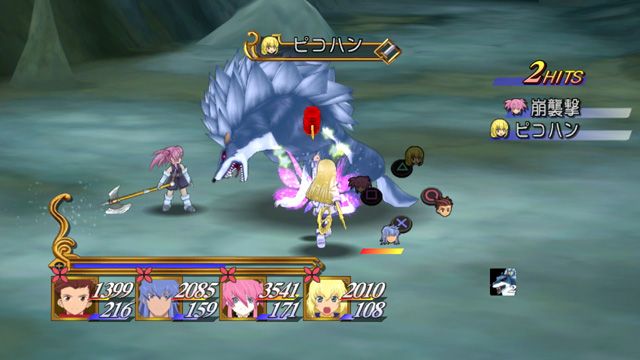 Tales of Symphonia Chronicles – Namco Bandai Games (PS3)
Homepage (Japan)
February 25, 2014
What is it?
A remaster of Tales of Symphonia which includes Tales of Symphonia: Dawn of the New World for the Wii, both now on the PS3. So, if PS3 players missed out on either of these classics, they'll get another chance to dive into not just one but two epic Tales titles featuring solid combat mechanics, a host of great characters, and many, many hours of adventure.
Tales of Xillia 2 – Namco Bandai Games (PS3)
Homepage
TBA 2014
What is it?
Sequel that takes place a year after the events of the original game with a new protagonist, Ludger Kresnik, who becomes involved in a new plot to save the world after an accident brings him and a young girl, Elle Marta, together. In this chapter, the game will be emphasizing how choice can spin new events and change how the story might play out. Though it didn't do so hot over in Japan sales-wise, fans in the West will finally get a chance to jump into this themselves.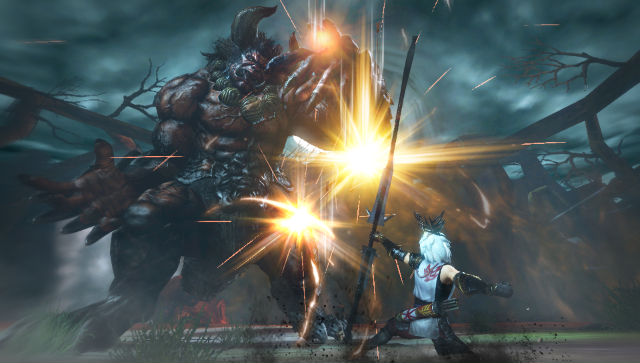 Toukiden – Omega Force (PS Vita)
Homepage
February 11, 2014
What is it?
An action role-playing game set against a mythic backdrop made up of elements from Japanese folklore and history casting players as medieval demon hunters. They can also collect souls, level them up, and equip them to enhance their own abilities in battle while taking on side quests and tackling missions to bag even larger demons lurking in wilderness. It sounds a lot like Monster Hunters, only with demons, which apparently was enough for this to become a huge blockbuster over in Japan more than doubling Vita system sales for a month when it was released.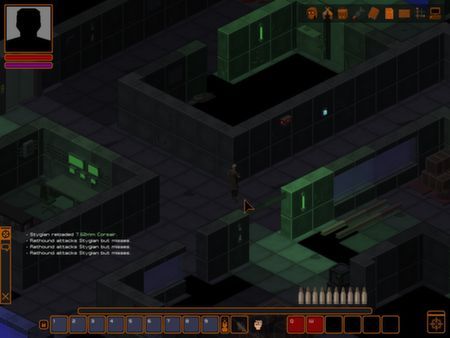 UnderRail – Stygian Software (Windows)
Homepage
TBA 2014
What is it?
Copy-pasting part of my description for this from last year, this is an isometric, post-apocalyptic indie RPG inspired by games such as Black Isle's Fallout titles sticking the player inside an underground society where railway stations have become city-states – much like those in 4A Games' Metro 2033. Players will be able to shape their character in any way they want with a massive selection of skills ranging from picking locks to scary psi powers. In the past year, the game has hit a few important points such as making it to Steam. A "final" version of the game looks like it will make it out in 2014 though if you can't wait, you can always opt in for Early Access and give devs feedback on how to make it better.
Wasteland 2 – inXile Entertainment (Linux, OS X, Windows)
Homepage
TBA 2014
What is it?
The sequel to the post-apocalyptic CRPG that made surviving the wastes as fashionable as a bright yellow radiation suit. It's now in Early Access on Steam so if you want to try out the game and contribute to its development, the option is open. There are a lot of reasons to be excited about this not to mention that Interplay alum, Brian Fargo, had managed to get many of the names responsible for the original together in a wildly successful Kickstarter effort along with a few new veterans such as Obsidian's Chris Avellone. Full disclosure – I was a backer and I really should be playing more of that beta.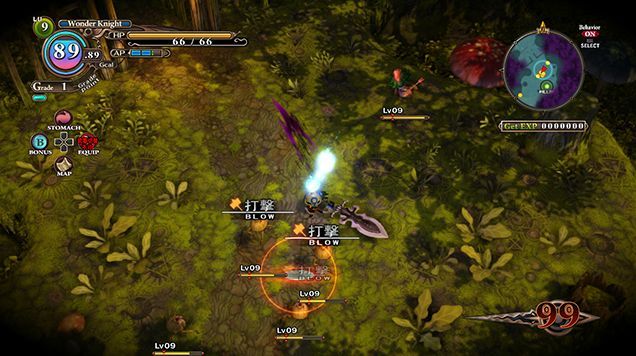 The Witch and the Hundred Knight – Nippon Ichi Software (PS3)
Homepage
March 25, 2014
What is it?
The makers of Disgaea are behind this action RPG which casts players as a "hundred knight" in service to the witch, Metallica (to be renamed Metallia in the West), who seeks to spread her marsh across the land once she deals with a pesky rival. It's already out in Japan and will finally make its way to western shores in 2014 introducing players to a Dark Souls like death system where you lose everything you might be carrying only to return to life since you're, well, undead. And if those villagers are getting in your way, just summon your inner Laharl and beat them into submission.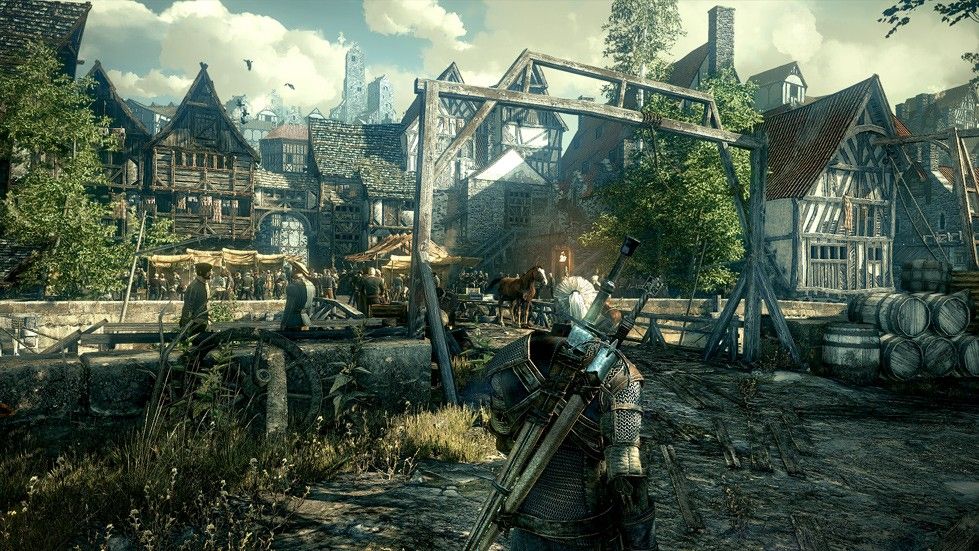 The Witcher 3: Wild Hunt – CD Projekt RED (PS4, Windows, XBO)
Homepage
TBA 2014
What is it?
The epic, open-world conclusion to Geralt's story. With a huge world reportedly "20% larger than Skyrim" and crammed with side-quests, beasts for the Witcher to hunt, a slew of skills and alchemical tricks to learn, and all set within the gritty world author Andrzej Sapkowski had set into motion with his books which CD Projekt RED brought to life with hard choices and unhappy endings, Geralt's endgame promises to be both an amazing sendoff for a remarkable character and one of the biggest RPG events of 2014.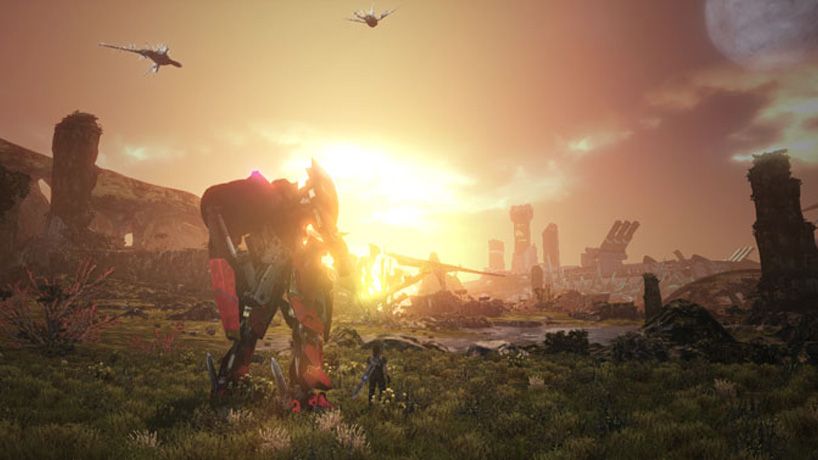 X – Monolith Soft (Wii U)
E3 Nintendo's X page
TBA 2014
What is it?
Though it isn't a direct sequel to the remarkable Xenoblade Chronicles, it looks like it will be spiritual  many of the same themes as part of the Xeno series of titles that Monolith Soft is known for. As a sci-fi JRPG, it looks like it will take more of a lead from their work with Xenogears and Xenosaga introducing giant mechs that the characters can use to explore an open world filled with new adventure and dangers.
Shooters
Destiny – Bungie (PS3, PS4, X360, XBO)
Homepage
September 9, 2014
What is it?
Despite having MMO-like elements, Bungie isn't calling this one an MMO. So how does the studio that gave the world Halo one up itself? By expanding on the lessons they had learned by building another world. In this case, it's Destiny which takes place in a post-apocalyptic future where the remnants of humanity's empire within the Solar System lies infested with dangerous aliens and twisted creatures following the Collapse. The Stranger, a mysterious and massive globe, hovers over the last human settlement, protecting it with its shield, somehow responsible for saving humanity from extinction. Players can pick from different classes and races, improve their abilities in combat, and hit the campaign alone – or as part of the global community. Easily one of the biggest titles for 2014 with a lot of potential.
Dying Light – Techland (PS3, PS4, Windows, Xbox 360, XBO)
Homepage
TBA 2014
What is it?
It's not Dead Island all over again. At least, that's something that Techland wants everyone to know before they dive into this first-person zombie masher. The biggest difference will be in how day and night will affect the zombies themselves. During the day, scavenging for equipment and supplies becomes paramount. At night, they hope you have found somewhere to hide out until dawn because the zombies get much hungrier – and transform into much deadlier, and faster, horrors. All in a sandbox filled with plenty of danger from both the dead and the living.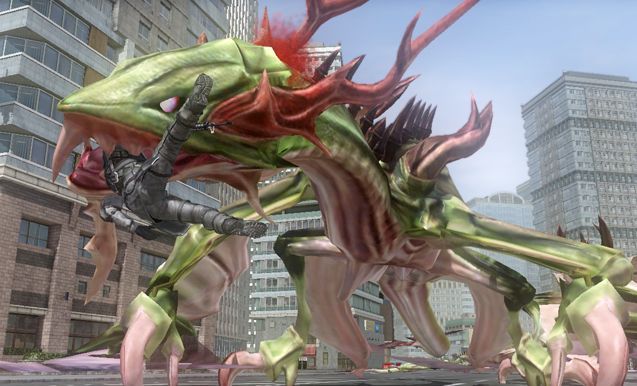 Earth Defense Force 2025 – Sandlot (PS3, Xbox 360)
Homepage
February 4, 2014
What is it?
Giant robots, UFOs, and titanic ants are heading back to infest North America in Feburary with new monsters to deal with like giant bees and flying dragons. But not to worry. Players also have a huge arsenal to unlock to obliterate everything, from monsters to city blocks, in their way to save the world again in this third-person shooter.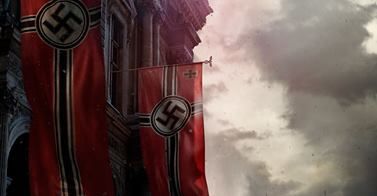 Enemy Front – City Interactive (PS3, Windows, Xbox 360)
Homepage
Spring 2014
What is it?
A much delayed first-person shooter sending players into some of the key fronts of WW2 as a war correspondent turned underground resistance fighter waging an action packed war against the Nazis. The gameplay was inspired by old war action films such as The Dirty Dozen and Kelly's Heroes setting itself up as a no-nonsense lead spitting brawl armed with a huge arsenal, destructible areas, and a "sandbox" approach to areas reminiscent of how Medal of Honor: Airborn did theirs now sans the airborne part.
Galak-Z: The Dimensional – 17-Bit (PS4, Windows)
Homepage
TBA 2014
What is it?
A downloadable arcade shooter reminiscent of Atari's Super Asteroids by the developers of Skulls of the Shogun, a turn-based strategy title. The game boasts advanced AI, a weighty feel to the ship, and bringing in the kind of shooter experience found in first-person shooters like Far Cry 3. It's set in an open-world and filled with factions, missions, and driven by the kind of 80s anime aesthetic seen in series like Macross and Starblazers.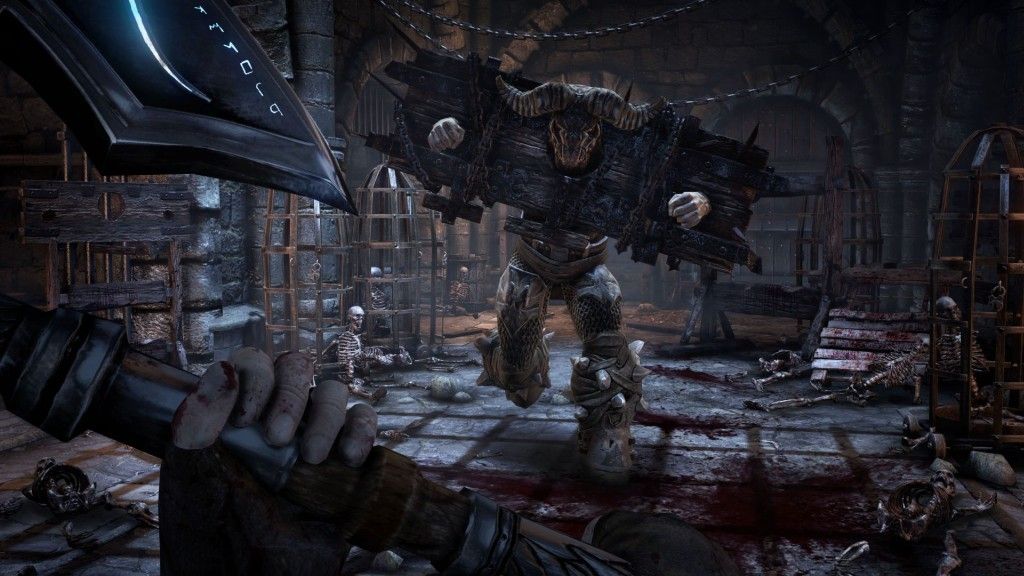 Hellraid – Techland (PS3, Windows, Xbox 360)
Homepage
TBA 2014
What is it?
The makers of Dying Light are also getting this medieval hack 'n slash ready to go after teasing it as a new mode for Dead Island. Now a full fledged game, it will feature single and multiplayer melee and magic as something of a spiritual successor to old classics such as Raven's Software's Hexen and Capstone Software's Witchaven. So if you missed flinging magic and smashing an axe into someone's face like you might have done in Arkane Studios' Dark Messiah of Might and Magic.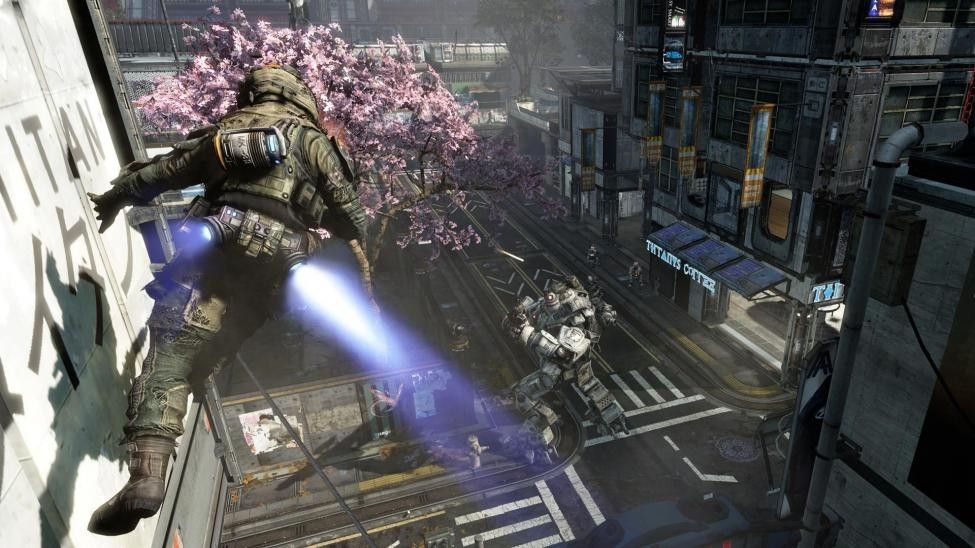 Titanfall – Respawn Entertainment (Windows, X360, XBO)
Homepage
March 11, 2014
What is it?
The debut title of Respawn Entertainment and a multiplayer-only game boasting a full campaign story that will have traditional, FPS action and battles inside multi-story mechs that can reflect bullets and lay waste to everything in their path. That is, unless some brave soldier parkours their way across a wall and manages to kill the pilot by jumping on top of it. Two of Infinity Ward's founders, Jason West and Vince Zampella, are also behind the game as this Microsoft exclusive bets big on their ideas for redefining the FPS genre on Windows and both the Xbox 360 and Xbox One.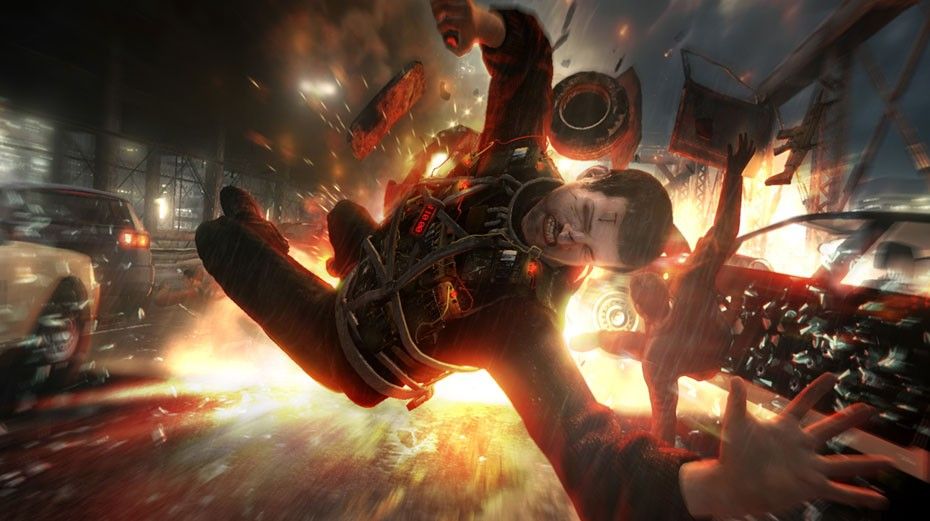 Tom Clancy's Rainbow 6: Patriots – Ubisoft (PS4, Windows, XBO)
Homepage
TBA 2014
What is it?
Nearly more than three years after it was announced in 2011, Patriots' troubled history is still betting that players will still be looking forward to taking on domestic terrorists driven to wage a war at the point of a gun against Wall Street. The team behind the game has gone through a lot of changes, losing its Creative Lead, with Ubisoft finally fessing up that the game had to be "remade" in an announcement at the end of 2013.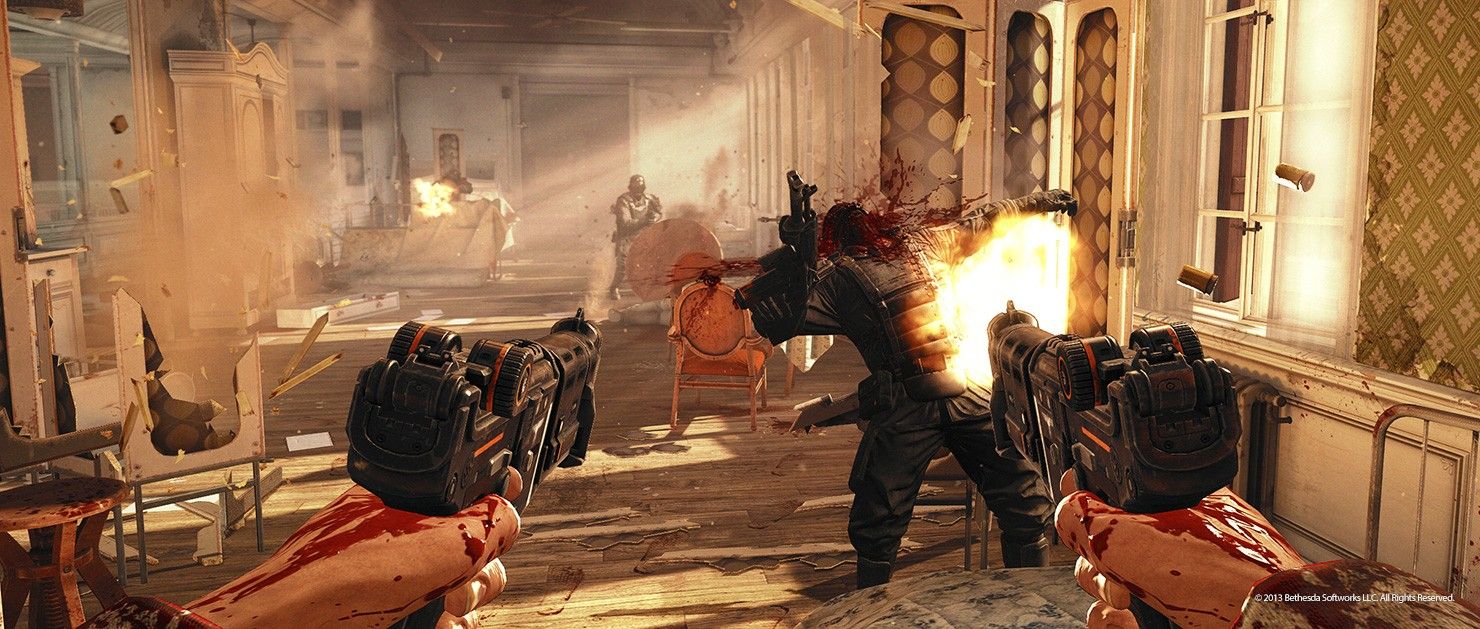 Wolfenstein: The New Order – MachineGames (PS3/4, Windows, Xbox 360, XBO)
Homepage
TBA 2014
What is it?
MachineGames, a new Bethesda studio founded by and crewed by a number of former Starbreeze devs, are behind a new Wolfenstein title taking players into the 1960s where the Nazis have won the war and rule the world. But they should have made sure that BJ Blaskowicz was really dead before goose stepping their way into history, because he's back, and he's determined to wreck their world order the only way he knows how. Taking clues from the devs' experience with Riddick and the first Darkness game, Wolfenstein seems set to bring the same kind of atmospheric, story-based action that their previous games were known for.

Simulation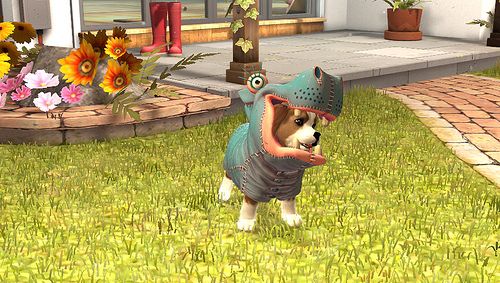 Playstation Vita Pets – Spiral House (PS Vita)
Playstation Blog announcement for Vita Pets
TBA 2014
What is it?
It's a pet game for the Vita allowing players to do things like dress your pet, shower them, show them tricks, and eventually taking them out on an adventure. There's an entire island in the game to poke around in, including a giant castle. So, if you wished that your Vita could have a version of Nintendogs all to itself with a pet you could take out as a miniature Nathan Drake and who can actually talk, this is probably the game for you.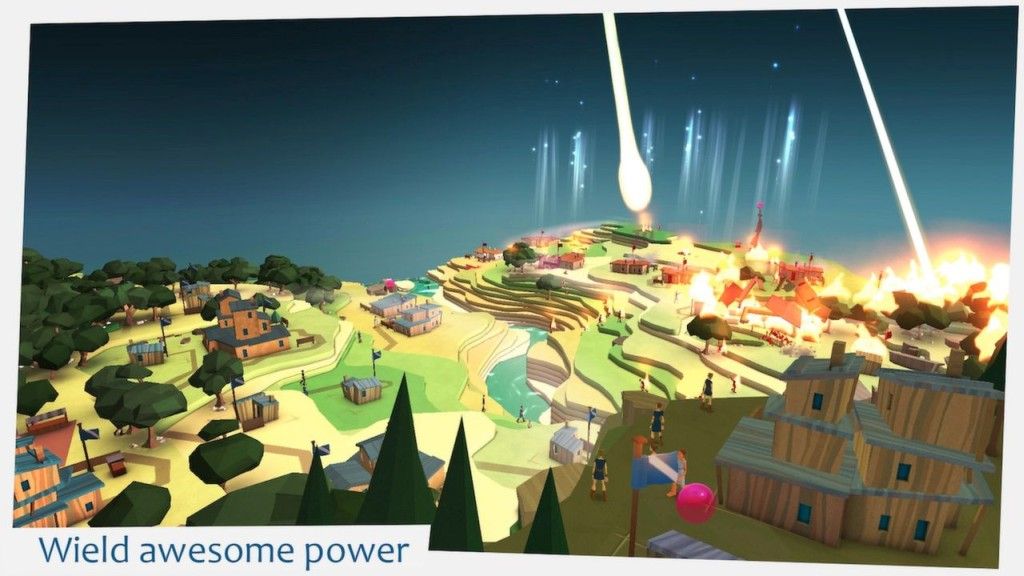 Project Godus – 22 Cans (Android, iOS, OS X, Windows)
Homepage
TBA 2014
What is it?
It's been delayed from its initial release in early 2013, but Godus is now in Early Access on Steam as it closes in on a potential release sometime in 2014. As for what it is, that hasn't changed – it's Peter Molyneux's latest project, a sort of reinvention of Populous which he had also created spurring the god-game genre over two decades ago where players play gods in an effort to push their followers across the world, shape it to their whims, and deal with any upstarts in their way.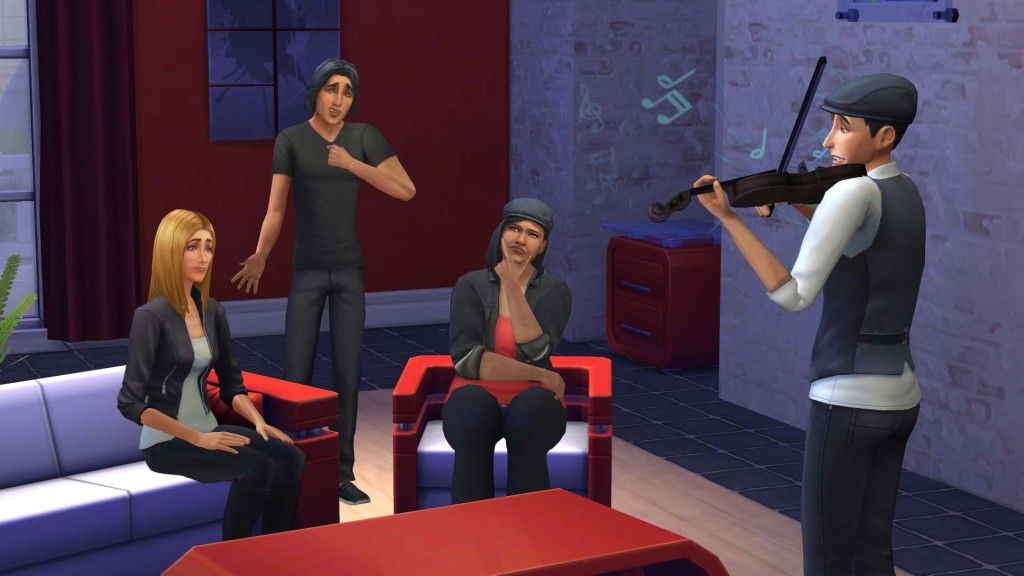 The Sims 4 – Maxis (OS X, Windows)
Homepage
Fall 2014
What is it?
The next installment in the popular Sims franchise from EA. The game will boast features such as Create-A-Sim allowing players to build their Sims from scratch along with an emphasis on emotional feedback between each. Unlike Maxis' previous effort, SimCity, The Sims 4 won't require an online connection to play aside from an initial connection to Origin for setup and installation.

Sports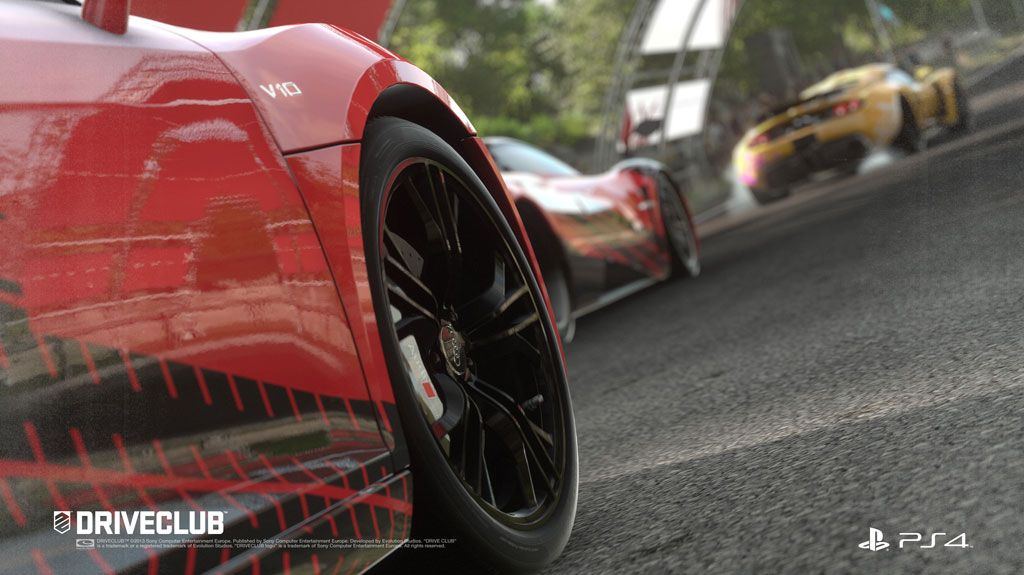 Driveclub – Evolution Studios (PS4)
Homepage
TBA 2014
What is it?
The makers of MotorStorm are aiming at Grid 2 with their latest racer featuring fantastically rendered cars and social elements encouraging team play. They combined a number of different approaches spread across platforms such as the web to the PS Vita to test out different concepts that would bring players together in a racing game where they could manage teams and hit some of the "most breathtaking roads in the world".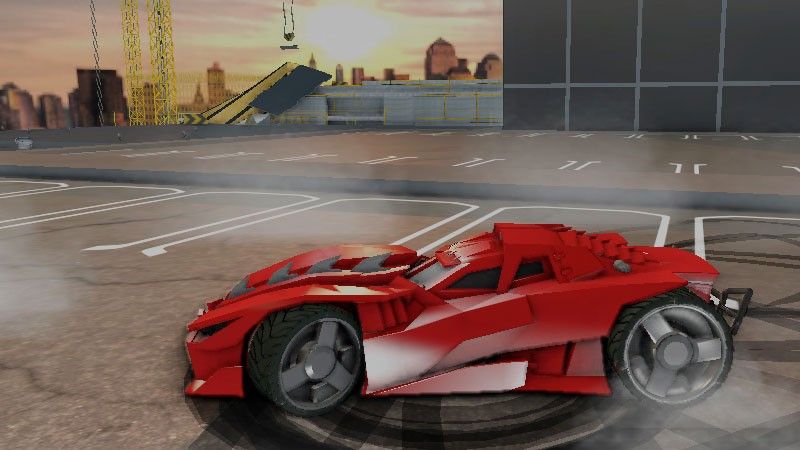 Carmageddon: Reincarnation – Stainless Games (Linux, OS X, PS4, Windows, XBO)
Homepage
Q1 2014
What is it?
Bumped into 2014, Stainless Steel's death race is still on track thanks to fans coming out to support it on Kickstarter. It was moved into the next year due to an expanded scope for the game and will debut on Steam as part of its Early Access program which is essentially a pay-for-early-access beta. An infusion of $3.5 million USD from Les Edgar – Bullfrog founder, former EA VP, and Stainless Games shareholder – also helped. For those that spent hours racing about trying to turn opponents and pedestrians into skid marks while riding up on sidewalks instead of running a proper race, this is the game that we've been waiting for to make a comeback.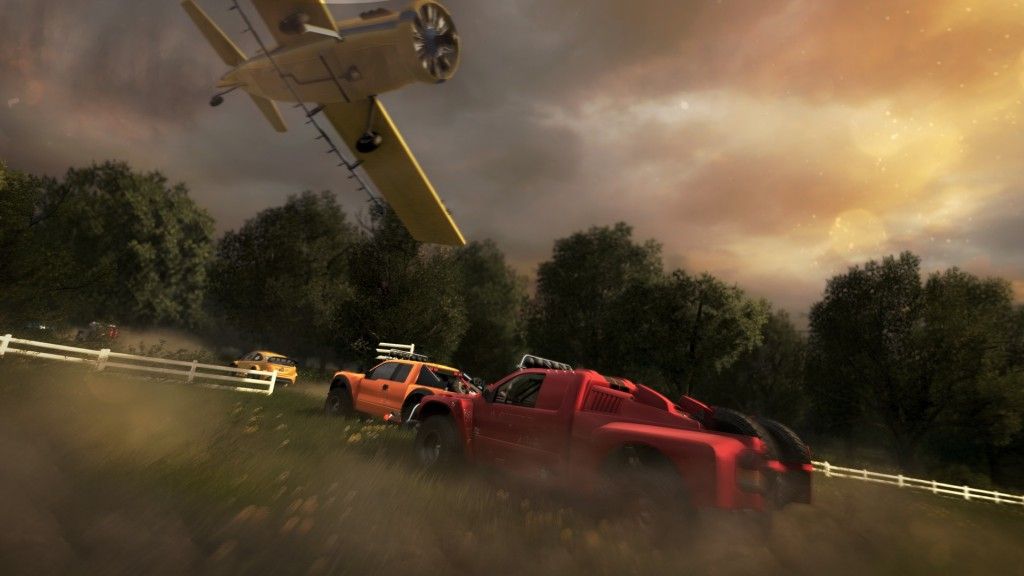 The Crew – Ivory Tower (PS4, Windows, XBO)
Homepage
Q3 2014
What is it?
If you've ever wondered what it would be like to be in a Fast and Furious film, this might come close. This racer aims to make the United States your playground as you try to infiltrate criminal crews as an underground racer in order to bring them down from within. Because you've got the US as your crime scene, the game boasts racing events covering off-roading, circuits, street racing, and scores of others scattered throughout the countryside and city streets from New York to Las Vegas and more. Multiplayer will allow you to drop in on crews and join them on a job or challenge rivals for the next score. You can also go solo if you want and tackle the 20 hour story by yourself.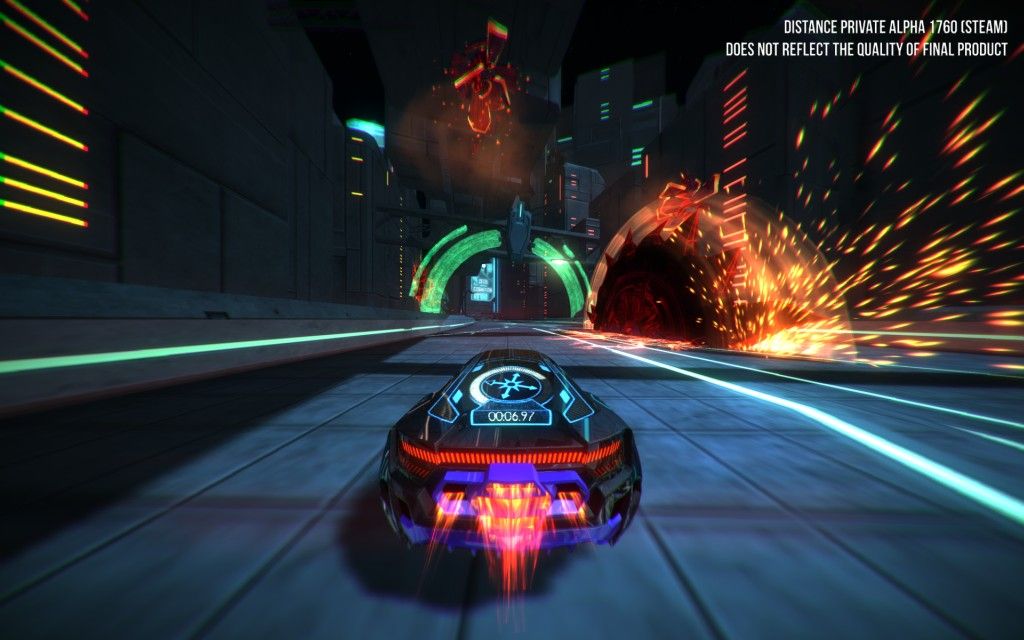 Distance – Refract Studios (Linux, OS X, Windows)
Homepage
TBA 2014
What is it?
A group of DigiPen graduates are putting this racing game together as the spiritual successor to their student project, Nitronic Rush. And thanks to a successful Kickstarter, it was tentaively heading to PCs in 2013, now pushing into 2014. It features a mysterious city with a secret history and loading up your car with enough jumping, twisting, and acrobatic abilities to make Speed Racer green with envy allowing players to drive on nearly everything from roads to buildings. Multiplayer is also going to be built in along with editing tools.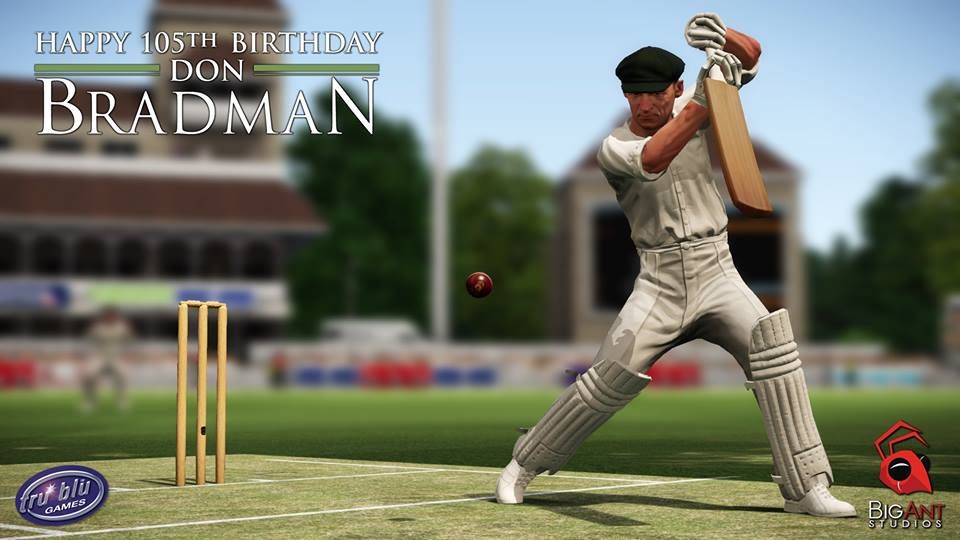 Don Bradman Cricket 14 – Big Ant Studios (PS3, Windows, Xbox 360)
Facebook page
TBA 2014
What is it?
There's something for cricket fans in 2014. It has "spent nearly five years in development" at Big Ant featuring a robust career mode, player creator, and will allow players to save a match in progress. New controls, stadiums, and a demo are also mentioned on this page at PlanetCricket dedicated to the game including a player editor beta available for download.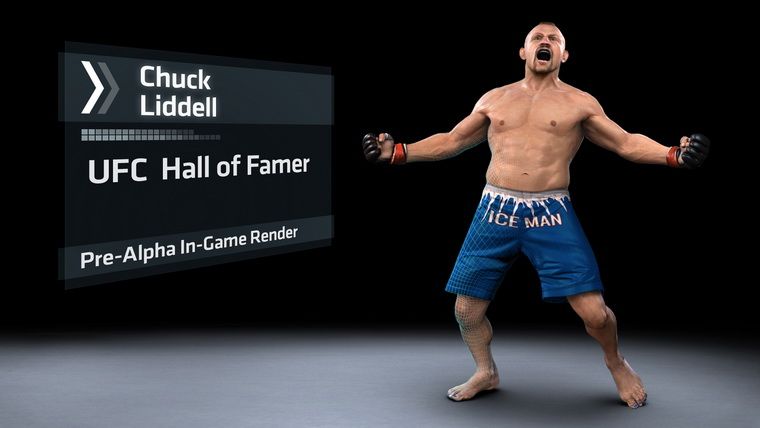 EA Sports UFC – EA Canada (PS4, XBO)
Homepage
May 5, 2014
What is it?
EA snagged the UFC license from THQ as it spiraled into financial trouble in 2013, scoring a multi-year deal for multiple releases. There isn't a whole lot of information on what the first game will be like, but it promises stuff such as realistic likenesses, changing fighting styles and goals, exertion, full body deformations, dynamic strikes, and visible damage. It's a lot of high bars they've set for themselves, so the real question is whether all of those elements will come together in a fun game or end up as another NBA Live 14.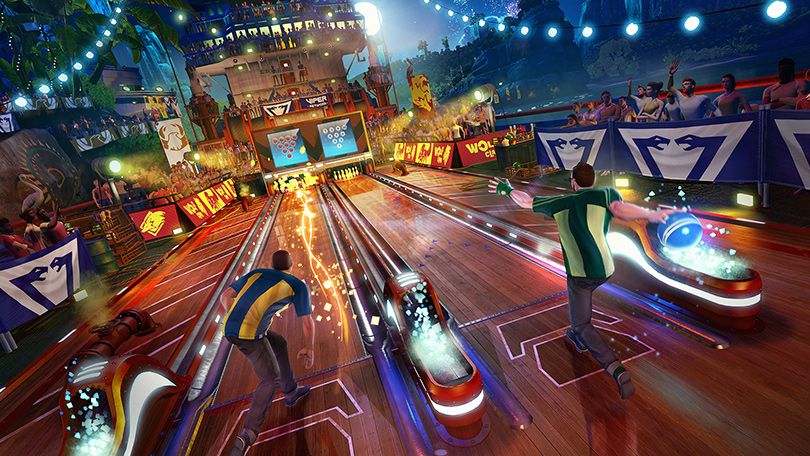 Kinect Sports Rivals – Rare (XBO)
Homepage
Spring 2014
What is it?
Making use of the Xbox One's enhanced Kinect sensor, the game will be able to "scan" you into the action, turning you into an onscreen avatar competing in a variety of virtual sports from climbing to bowling to jetski racing. Monthly challenges will also be made available and players will also be competing against friends online to show who is the best.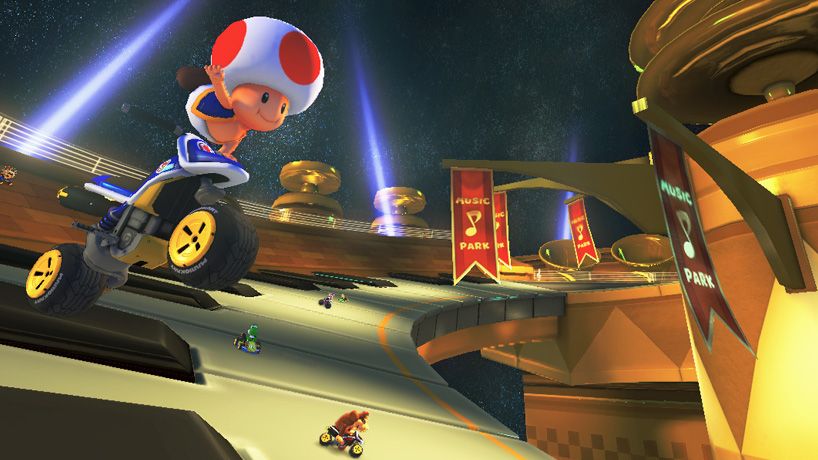 Mario Kart 8 – Nintendo (Wii U)
Homepage
Spring 2014
What is it?
It's the first Mario Kart game for the Wii U featuring anti-gravity, highlight videos that can be shared in the Miiverse, competitive play, and a cast of characters to join in on the fun. A huge variety of vehicles from hang gliders to motorbikes will also be available for players to make this an amazing racing experience for Nintendo fans.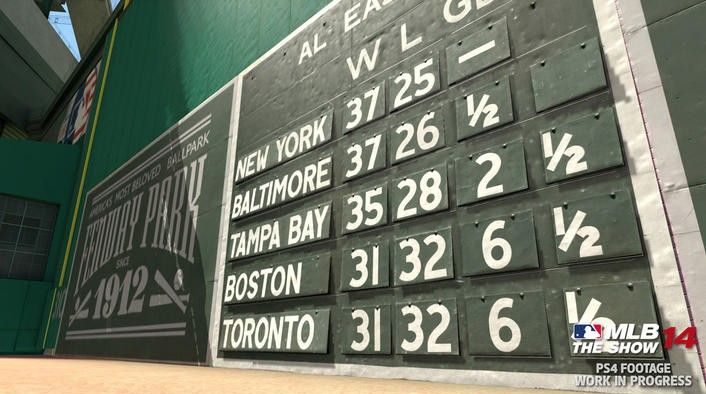 MLB 14: The Show – SCE San Diego Studio (PS Vita, PS3, PS4)
Homepage
Spring 2014
What is it?
MLB 14 will feature the ability to take your saved games to future versions of the game, a first for the series with the potential to create living dynasties of your favorite team ups and players based on your play style without having to start your franchise or seasons from scratch. Don't feel like playing all 9 innings in the traditional way? A quick count system will speed things up if you want to spend only a short amount of time in a game. That and more are promised for the newest iteration of the popular baseball title from Sony's studio.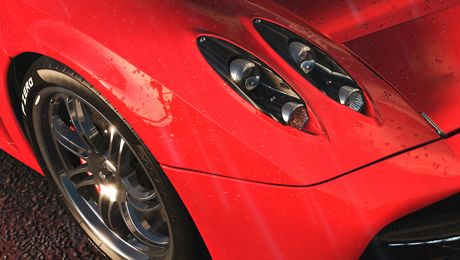 Project CARS – Slightly Mad Studios (PS4, SteamOS, Wii U, Windows, XBO)
Homepage
TBA 2014
What is it?
Though pushed into 2014, this ambitious racing project is still going strong. Avoiding Kickstarter and crowd funding this project via Slightly Mad Studios' own platform, interested players and their wallets could decide which "tool pack" tier to invest in offering different degrees of participation in developing the game ranging from replying to the developers in the forums to actually having their face and custom logo added to the game along with the potential to earn money from content they create themselves. They're targeting everyone with this game featuring modes covering every sport, officially licensed cars, multiplayer, and much more.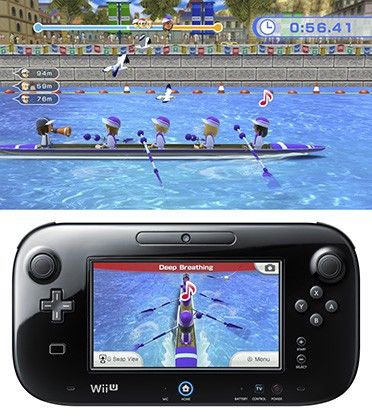 Wii Fit U – Nintendo (Wii U)
Homepage
January 10, 2014
What is it?
A former "launch window" game, it's finally slated for release in January more than a year after it was promised. It's the Wii U version of the popular Wii Fit game that helped to keep launching a few more million Wiis into living room gyms everywhere. This time, it'll make use of the gamepad tablet as an aid to monitor your workout progress whether it's during yoga, dancing, and aerobic exercises. You'll also be able to compare "Fit" data with friends to see how well your routine is stacking up.
Strategy
The Banner Saga – Stoic (Linux, Windows, Mac OS X, iOS, PSN, XBLA)
Homepage
January 14, 2014
What is it?
Successfully Kickstarted, this is indie title blending 2D, hand-animated cells in with an isometric combat engine hearkening back to classic tactical CRPGs like SSI's Gold Box series if Don Bluth were the art director. It takes its inspiration from Viking legend featuring a gritty, low-fantasy world, consequence-based choices that will affect the main story, and it's being put together by a staff of three former developers from BioWare. This release is the first chapter of what is intended to be a trilogy with a free-to-play multiplayer feature.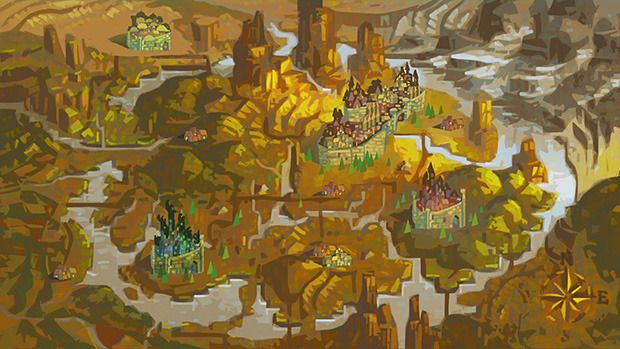 Massive Chalice – Double Fine Productions (Linux, Mac OS X, Windows)
Homepage
September 2014
What is it?
It's Double Fine's second Kickstarted project after Broken Age. This time, it's a tactical strategy fantasy title where players will manage not only the defense of their kingdom but their bloodline as their heroes grow up, grow old, and ultimately, die, all the while trying to ensure the next generation can continue the fight and eventually reforge the eponymous chalice. It's being led by Brad Muir of Iron Brigade fame.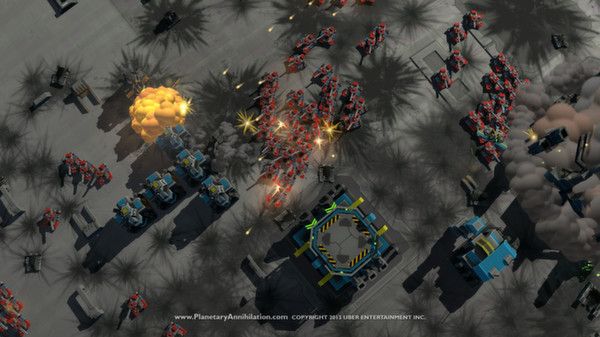 Planetary Annihilation – Uber Entertainment (Linux, OS X, Windows)
Homepage
TBA 2014
What is it?
It's the long awaited return to the "Annihilation" series by the veteran team behind the original Total Annihilation and, more recently, Supreme Commander, thanks to a massively successful Kickstarter bid. This time, entire planets will lie before players like a buffet as they lead fleets to seek out and take over hundreds of worlds. There will still be a fair bit of ground pounding, but now you'll also have giant space fleets to drop rocks on planets for those personal touches. The game is also available as an "Early Release" title on Steam if you want to pay to get into the beta and give it a spin – and hopefully, give the team a little feedback on how to improve it.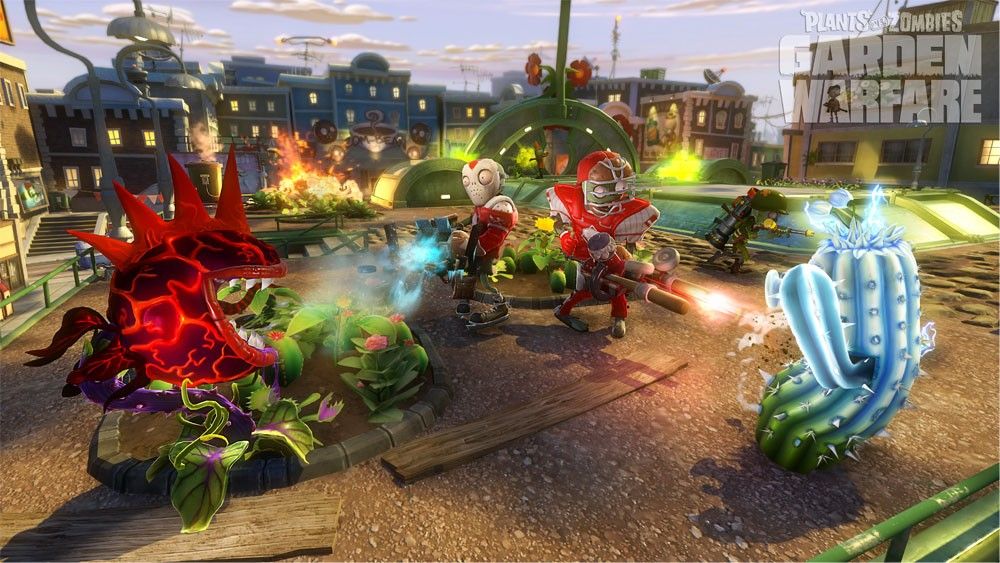 Plants vs. Zombies: Garden Warfare – PopCap Games (X360, XBO, Windows)
Homepage
February 18, 2014
What is it?
It's the next big installment of the popular tower defense franchise by PopCap turning garden variety plants into weapons of mass destruction as they battle an onslaught of zombies, now all in third-person built on top of the Frostbite 3 engine.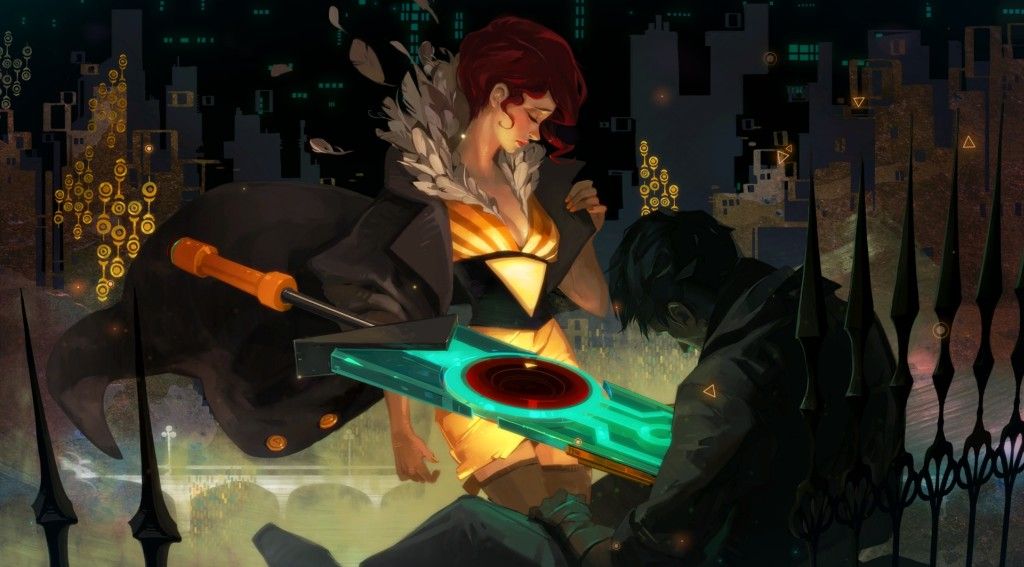 Transistor – Supergiant Games (Linux, OS X, PS4, Windows)
FAQ
TBA 2014
What is it?
A new, isometric turn-based strategy game set in a new world by the makers of Bastion. You'll take on the role of a young girl into whose hands falls a powerful weapon that everyone wants to kill her for. Taking place in a "futuristic city", players will fend off enemies in turn-based combat, picking options and watching them execute in lightning fashion. I enjoyed Bastion quite a bit so am definitely looking forward to seeing how this turns out.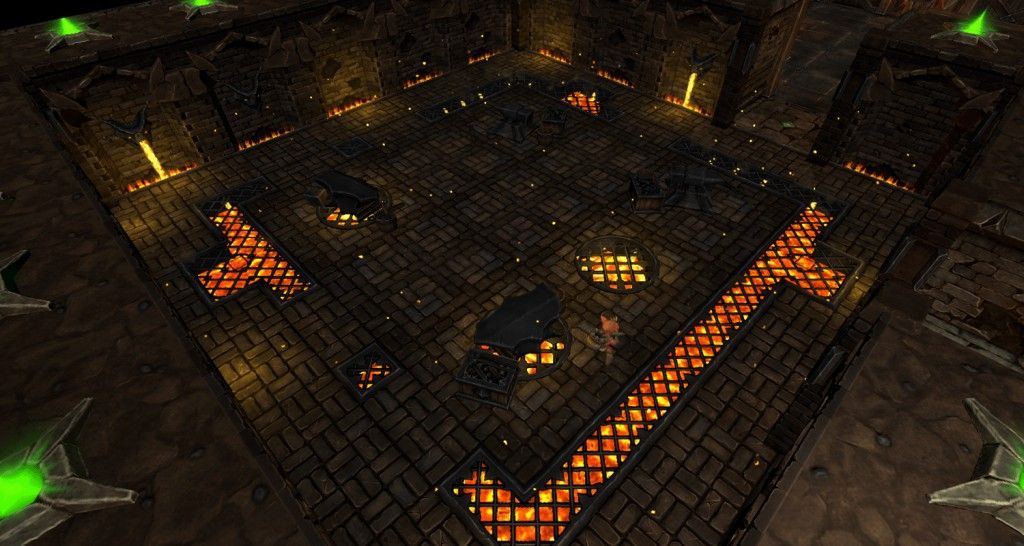 War for the Overworld – Subterannean Games (Linux, OS X, Windows)
Homepage
TBA 2014
What is it?
This Kickstarter project still promises a rebirth of the same kind of gameplay that made Dungeon Keeper incredibly fun pushing the potential official release for the game into 2014. In this dungeon sim, and just like in Dungeon Keeper, players build up a dungeon, stock it with traps and monsters, and then lure good guys in to get squashed. It's all good fun, especially if you want to see how the bad guys do it from their side of the moss covered wall.
Summary Breakdown
36 Action and Adventure titles
4 Fighting Games
5 MMOs
1 Music game (surprise!)
37 RPGs
9 Shooters
3 Simulation
11 Sports
6 Strategy
…for a total of 112 titles in this sample compared to 114 titles on last year's list.
52 titles have edged their way into the original IP camp
36 sequels ranging from Dark Souls II to Earth Defense Force 2025 are also on the list compared to 48 from last year's list
5 can can be considered reboots such as Carmageddon: Reincarnation and Thief.
The rest don't quite fall into those bins such as a standalone title that is part of an ongoing series like The Elder Scrolls Online or an expansion/enhancement such as Diablo III: Reaper of Souls.
RPGs and Adventures
One interesting change is in seeing 52 titles compared to 41 from last year's list that can be considered original IP. A large bulk of these are partly due to 2014 looking to be a banner year for RPGs with titles such as Child of Light, Age of Decadence, and Pillars of Eternity marking new ground being broken by their respective developers. March is going to be a particularly busy month for the genre with South Park: The Stick of Truth, Dark Souls II, The Witch and the Hundred Knight, and the new expansion for Diablo III, Reaper of Souls, due out then.
Action and Adventure titles will also have a big showing next year with original titles ranging from The Evil Within to a few high-profile indies such as The Witness. If you're a fan of either genre, 2014 is going to be an exciting year with a wide distribution of these genres across the PS3/4, Xbox 360/One, and especially the PC.
At the same time, Nintendo's release schedule for next year reflects 2013's in being relatively light compared to what is coming out for either Sony's or Microsoft's platforms with developers like Bethesda citing the hardware as a major issue back in August.
But as the wild critical success of Super Mario 3D World has demonstrated, quality bombshells help gloss over the lack of quantity. Handheld-wise, Nintendo will likely continue to dominate that market with a number of new RPGs and adventure games, especially if they're anything like The Legend of Zelda: A Link Between Worlds. Then there's the low-cost 2DS salvo that Nintendo is bringing out.
What didn't make the list (but I'd mention them anyway)
Halo and the next Call of Duty aren't on here because there's really not a whole lot on either game, only the suggestion that we will see new iterations of these games at the end of 2014. The same with Homefront 2. We know Crytek gave it to their UK studio to work on and that they're making 'great progress', which really isn't much more than what we had already been given.
Rayman Legends for the PS4 and the Xbox One was also knocked off because it's only a port. HD titles like Assassin's Creed III HD and Kingdom Hearts HD 2.5 Remix also didn't make the list because they're largely HD ports of titles that had already come out. And Black Wing Foundation's Scivelation? Vaporware pushing at a little over five years in development hell right now.
Precursor Games' Shadow of the Eternals should have been on the list given the amount of info on it, but it didn't resonate with enough people to be successfully Kickstarted leading to an "indefinite hold" for the game. Star Citizen, like last year, wasn't on this list either because it's tentatively scheduled for 2015 – but it sure looks pretty. Starbound from Chucklfish also didn't make the list though that technically did come out this year as an early beta that anyone can buy into with a final, official release assumed to be sometime in 2014.
Borderlands 2 for the Vita and La Mulana 2 could be awesome – and that's all we know about them. Mario Golf is coming out for the 3DS, too, and other than an announcement earlier in 2013, it's been pushed all the way into sometime in 2014.
There were also these:
Sunset Overdrive: Guessing it might come out in 2014, but there's really nothing else to go on
Trials Fusion: Another case of not enough information aside from being mentioned as a potential release
Hyrule Warriors: Said to be Zelda mixed in with Dynasty Warriors and tentatively set for a 2014 release, but little else is known about it outside of its Nintendo Direct announcement
NASCAR '14: There's a NASCAR game coming out in 2014 with Toby Stewart on the cover. And that's about all there is on this
Devil's Third – Valhalla Game Studios have the rights for the game which was the last piece of news to emerge for it. Since then, there hasn't been a whole lot to go on.
2014 – The Year of…the Last Gen?
Neither the Xbox 360 or the PS3 have run out of gas, at least if 2014's anticipated release schedule is anything to go by, with both continuing on as if it were business as usual. As for the first 'next-gen' shot from Nintendo, the Wii U, it's still marching to the sound of its own exclusives-only beat and shrugging off the new challengers by focusing on their own audience.
Both Microsoft and Sony's platforms from the last gen are going to get highly anticipated mega-titles such as Destiny, Dark Souls II, Watch Dogs, and Dragon Age: Inquisition. Even something such as EA's new Middle-Earth RPG, Shadow of Mordor, is going to be on both the Xbox One and PS4 as well as their predecessors unless it changes. In comparison, the Wii U even has a better lineup than the PS4 and the Xbox One simply by the virtue of being out longer.
PCs are also going to get a piece of most of that and then some in addition to the massive indie community behind it continuing the same kind of practices that founded big names like Origin (not to be confused with EA's online service) with Richard Garriott's ziplocked floppy disks.
The PS4 is also subtly flexing its indie muscles by filling its schedule of releases for the next year with Galak-Z: The Dimensional, Hotline Miami 2: Wrong Number, Hohokum, and a port of Outcast. For multiplayer, it's also going to bring out Final Fantasy XIV and EverQuest Next for that fantasy fix if you're tired of getting shot at in the NYC of Tom Clancy's The Division.
Still, the PS4 is going to be left out PS3 exclusives such as Persona 5 and three more fighting games such as BlazBlue: Chronophantasma. Ultimate Street Fighter IV is also slated to kick its way onto the Xbox 360 and the PS3 next year making the best advice for PS3 owners transitioning to the PS4 to hold onto their old console.
The Xbox One will be getting most of those big titles, too, such as Destiny, The Witcher 3: Wild Hunt, and MGS V, making the argument of which platform your friends will be on an important one again along whether a few standouts like Titanfall, a new RPG called Lords of the Fallen, D4, and Kinect Sports Rivals will convince potential Xbox customers to embrace Microsoft's ecosystem in the same way titles like Infamous 2 will for PS4 fans.
Then there's Microsoft's ever expanding cloud-based solution, Azure, that titles created for their platform can opt into in order to enhance their respective worlds such as what Ubisoft is intending to do with the Xbox One version of Watch Dogs and which Titanfall will also be banking on to improve its own experience. It's like Skynet doing low level grunt work behind the scenes, though how well that will come together will be tested year ahead.
Still, like PS4 fans that might still have their old consoles lying around, Xbox One owners might not want to get rid of that Xbox 360 just quite yet.
Kickstarting Disruption
If there's one negative thing that I can say about a number of Kickstarter projects on this list, it's that delivery dates are hard.
Titles such as Broken Age, Jane Jensen's Moebius, and Hero-U are well past their estimated delivery dates but continue to live on in development. And for every few that is pushed into next year, there are ones that have made it out in some form this year whether it's because of Steam's Early Access or that they've completed what they set out to do such as in the case of Shadowrun Returns or Broken Sword 5.
As an interesting factoid, the nineteen Kickstarter projects on this list have earned close to $15 million USD in contributions (not counting donations made outside of Kickstarter via services such as Paypal). A number of these projects have also stormed well past what they were initially asking for such as The Banner Saga which made a little over seven times what its $100,000 pitch had asked for.
| | | |
| --- | --- | --- |
| Game | Contributions(Kickstarter) | Initial Pitch |
| Broken Sword 5: The Serpent's Curse | $771,560.00 | $400,000.00 |
| Dreamfall Chapters: The Longest Journey | $1,538,425.00 | $850,000.00 |
| Jane Jensen's Moebius | $435,316.00 | $300,000.00 |
| 7 Days to Die | $507,612.00 | $200,000.00 |
| Barkley 2 | $120,335.00 | $35,000.00 |
| Broken Age | $3,336,371.00 | $400,000.00 |
| Dead State | $332,635.00 | $150,000.00 |
| Divinity: Original Sin | $944,282.00 | $400,000.00 |
| Grim Dawn | $537,515.00 | $280,000.00 |
| Hero-U: Rogue to Redemption | $409,150.00 | $400,000.00 |
| Pillars of Eternity | $3,986,929.00 | $1,100,000.00 |
| Wasteland 2 | $2,933,252.00 | $900,000.00 |
| Project Godus | $860,853.50 | $735,743.13 |
| Carmageddon: Reincarnation | $625,143.00 | $400,000.00 |
| Distance | $161,981.00 | $125,000.00 |
| The Banner Saga | $723,886.00 | $100,000.00 |
| Massive Chalice | $1,229,015.00 | $725,000.00 |
| Planetary Annihilation | $2,229,344.00 | $900,000.00 |
| War for the Overworld | $345,725.36 | $245,362.88 |
| Totals | $14,987,075.86 | $6,311,106.01 |
Pounds (£) were adjusted to USD where applicable
But the biggest takeaway is the continuing story on how developers have leveraged the Kickstarter model into independence.
Some AAA games today have budgets that swell well past $15 million in development costs with a small army of developers adding to the worry that budgets will continue to spiral ever upwards with every new generation. In an interview with Xbox: The Official Magazine, Volition's Jim Boone explains his own view on the psychology between the $60 price point and the massive budget bets companies make on trying to justify it, something that Kickstarter projects have also bucked.
In the end, there are nineteen projects each with a slice of that $15 million pie are still moving quietly along, interacting with their fans, and giving the audience a front row seat on how they actually make the magic happen. It's something to think about as more developers from all walks of life from newcomers to professionals take a look at Kickstarter as a viable way to fund their dream projects.
2014 is going to be another exciting year
With lots of RPGs, adventure games, and "last gen" support to look forward to in 2014, it looks like it will be an exciting year or a waiting game for players depending on their focus. We haven't yet heard too much about either Microsoft or Sony's plans for OnLive or Gaikai, respectively, which could accelerate what their next-gen platforms could offer their audiences, but indies are having a field day with tons of releases still in the oven slated for release next year becoming an increasingly significant factor that saw indies join Sony on stage in their PS4 reveal earlier in 2013 as a part of their aggressive push.
PC gaming is just as exciting for many of the same reasons, defying worries that it's "dying" when it, like consoles, are experiencing a period of transition into new things while leaving older methods behind.
Indies' voices are growing louder and louder every year, joining AAA titles on the same virtual shelves in greater numbers. The kind of fearless experimentation that a number of big-time publishers today used to boast in 80s and 90s has become the basic tenet for indie devs the world over creating a fascinating renaissance of creative examples that titles such as M.U.L.E., Archon, and Hacker did decades earlier.
So will 2014 be the last year for the Xbox 360 or the PS3? That's hard to say and even harder for publishers to ignore, though as adoption numbers continue to ramp up for the PS4 and the Xbox One and as devs get used to the hardware, we'll eventually see more titles taking exclusive advantage of the greater power both platforms offer. As for how long that might take, 2015 could be the year when the new consoles really begin strutting their stuff.
Yet no matter how you cut it, whether you want to roll with what you have or add a flashy new console to your living room, 2014 is set to be another fun year for many gamers..