Most exciting moment of the day so far: After telling my friend that I narrowly escaped death in Dante's Inferno while "riding the phallic elevator after giant zombie Cleopatra punches through the wall," I realized I wouldn't get many future chances to string together those same words in a sentence again.
News Blips: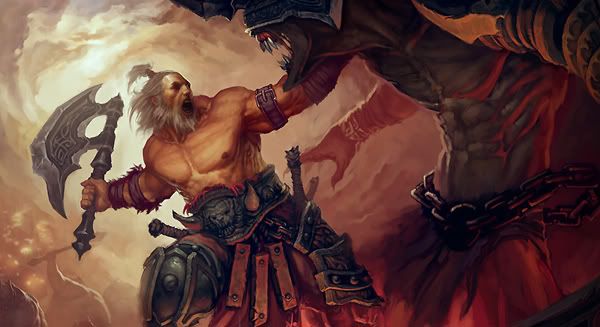 Diablo 3 cracks open a demonic rift on consoles. Blizzard Community Manager Micah Whiple tweeted the apparent existence of a console version of the upcoming role-playing epic a few days ago in addition to revealing former Relic Games Design Director Josh Mosqueira as head of the project. Blizzard later sent Wired a clarification: "[Whiple's] response on Twitter was intended as a confirmation that we're actively exploring the possibility developing a console version of Diablo 3. This is not a confirmation that the game is coming to any console platform." Stay your fists of death, PC gamers….
Ghost Recon: Future Soldier continues its sojourn in development limbo with an additional delay. Publisher Ubisoft explained the tactical shooter's release-date jump to May 22 as an opportunity to "refine the experience and deliver a game that fully achieves the level of excellence that defines the Ghost Recon franchise." In other words, Ubisoft scrapes a three-year-old game past Mass Effect 3 month with unabashed superficiality.
Backward compatibility tops the list of wanted features for next-gen consoles, according to a GameSpot Trax survey. The website queried 2,546 readers on purchase intent and design desires for the next console cycle, later reporting 83 percent respondents choosing the ability to play older games as the most important ability for new systems.
---
Got any hot news tips? Send 'em over to tips@bitmob.com.