Research universities are often singled out as one of the most important drivers of tech activity in the Heartland. They not only provide a pipeline of talent for established tech companies, they can help facilitate the creation of startups if they give students and researchers the resources to help them start their own companies. But what happens when big tech comes to town and starts competing for the university's faculty and graduates? That's the focus of two stories in this week's "Beyond VB" section, from the New York Times and the Pittsburgh Post-Gazette.
Pittsburgh has become a hotbed of activity for AI and robotics, with Uber, Amazon, Facebook, and Google setting up offices in the city. These companies are drawn there in large part thanks to Carnegie Mellon University, which for years has had a renowned computer science program.
In recent months, Facebook has hired two professors from the Carnegie Mellon Robotics Institute, while JPMorgan Chase has hired the university's head of machine learning. Meanwhile, Amazon hired 15 percent of CMU's MBA graduates in 2017, while Google hired 32 of CMU's 145 computer science graduates (over 22 percent) in 2017.
Interestingly, only two of the computer science graduates who went to Google stayed in Pittsburgh, even though the company has an office there. In fact, only 9 of the total 145 graduates landed jobs in Pittsburgh after graduation, even though more big tech companies have a presence there than ever before.
These stories detail a couple of dynamics at play in Heartland communities. First, even though the arrival of big tech can bring in experts who may one day end up working for a homegrown startup, large companies are also likely to tempt local talent away from such startups. Second, even though a city may seem to have a healthy concentration of tech startups, the lure of the Valley and other prominent tech hubs for young grads remains strong.
Thanks for reading, and as always, please send me your thoughts via email. You can also sign up here for VentureBeat's Heartland Tech newsletter to get this column in your inbox weekly.
Anna Hensel
Heartland Tech Reporter
Featured Video
Check out this video from CNBC, "Former Commerce secretary Penny Prtizker on closing the skills gap"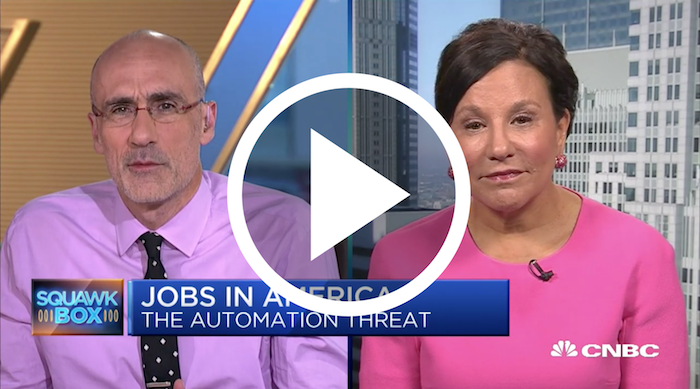 From the Heartland Tech channel
Drive.ai announced a pilot program to bring on-demand self-driving car service to the Dallas suburb of Frisco, Texas, starting in July. Working with the Frisco Transportation Management Association (TMA), Drive.ai will offer rides to over 10,000 people in self-driving vehicles within a geofenced area comprised of retail, entertainment, and office space. The initial pilot will run for six […]
OPINION: While 218 cities may have lost out on their bid to secure Amazon's second headquarters (HQ2), some of them are still trying to please the ecommerce giant. This week, the Wall Street Journalreported that Amazon called roughly 200 of the cities that weren't included among the 20 finalists to talk about why the company didn't […]
EXCLUSIVE: Just five months after releasing its first product out of beta, Divvy announced today that it has raised a $10.5 million Series A round. The round is being led by Pelion Ventures, with participation of CEOs from two of Utah's tech unicorns — Domo's Josh James, and Pluralsight's Aaron Skonnard. Lehi, Utah-based Divvy seeks to eliminate […]
Beyond VB
At a conference in Silicon Valley this week, Mark Zuckerberg, Facebook's chief executive, vowed that his company would "keep building" despite a swirl of questions around the way it has dealt with misinformation and the personal data of its users. (via The New York Times)
When Amazon comes to town looking hungrily for new hires, recruiting officers take up all eight conference rooms at the career center in Carnegie Mellon University's Tepper School of Business. (via Pittsburgh Post-Gazette)
Job and wage growth in Oregon's tech sector has slowed considerably, and the industry's share of the state's employment market is shrinking, according to new research from Josh Lehner, an Oregon state economist. (via OregonLive)
Riding across Dallas on a bright red bus, former AOL chief executive and co-founder Steve Case and his team visited some of the city's major hubs for startups and innovators. (via Dallas News)