This post has not been edited by the GamesBeat staff. Opinions by GamesBeat community writers do not necessarily reflect those of the staff.
---
Editor's note: Despite the hype, are you on the fence about Starcraft 2? Juan has helpfully provided a list of other real-time strategy PC games for you to check out while you wait for the verdict on Blizzard's latest. Did he miss your favorite? Tell us in the comments! -Rob
---
After a 12-year slumber, Starcraft 2: Wings of Liberty — the most popular game in both South Korea and PC gamers' hearts — is out this week. Hooray, right?
But when dining out with others, I like to order a different plate than my friends.
In other words, I won't jump onto the Starcraft 2 bandwagon at the moment.
Does the lack of early reviews have you mulling over the purchase, too? Well, I'd like to introduce you to other real-time strategy games for the PC.
---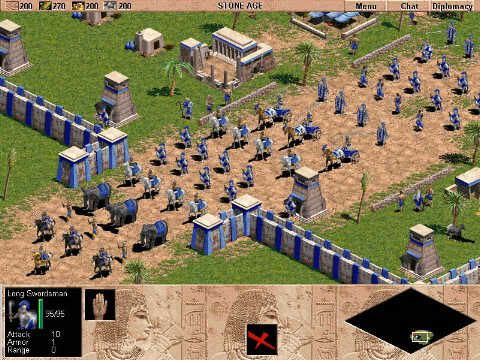 Age of Empires Series (Ensemble Studios)
Not so long ago, Microsoft Game Studios was RTS royalty. Their crown jewel was the Age of Empires series. I am not one to boast sales, but in-house developer Ensemble Studios cumulatively sold over 20 million copies of the franchise.
I played so much of Age of Empires 2: The Age of Kings that my obession impacted the course of my video-game path. First, instead of playing Final Fantasy 7, I let my cousin borrow the Square-Enix title. I've been a virgin ever since. Second, the series instilled an appreciation of history that resulted in the subject becoming my major in college.
---
Sins of a Solar Empire (Ironclad Games)
Sins of a Solar Empire takes resource, research, and economic management to a place far, far away — beyond previous RTS games — into 3D space.
The epic, two-sided resource tree poster gave GFW Radio (97.5 Brodeo) podcasters Jeff Green, Sean Molloy, and Ryan Scott a good laugh back in 2008. Later on, the poster would proudly hang in the 1UP/EGM men's bathroom stall.
---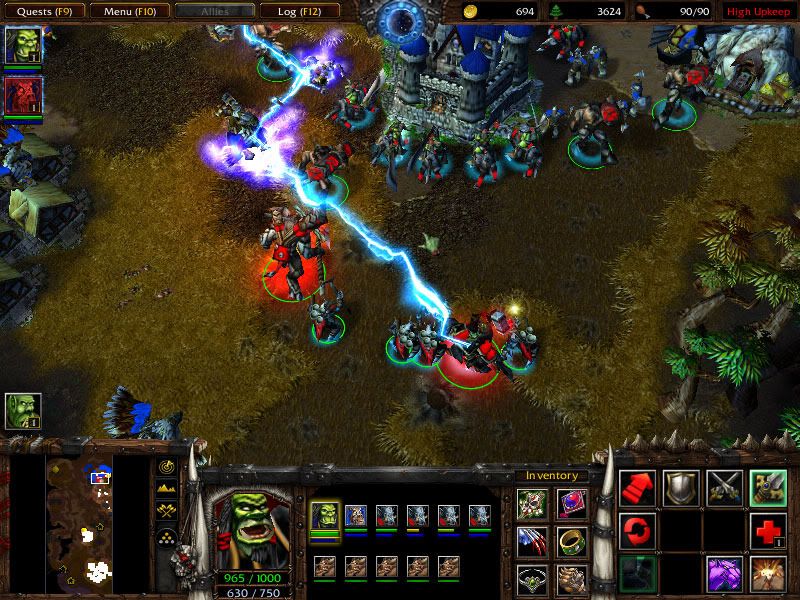 Warcraft 3 (Blizzard)
I may have missed the watershed moment of Playstation gaming (i.e., the fate Aeris), but I played and witnessed the fall of Arthas, son of King Terenas and heir to the throne of Lordaeron. Tears.
I may have to wait another 12 years to finish that fight in World of Warcraft: Wrath of the Lich King — I'm still stuck in the Barrens chat.
---
Company of Heroes (Relic)
If only Company of Heroes was available during my time at San José State University, I would've changed my social-history focus to military history.
What other game allows you command German tiger tank squads in Nazi-controlled Western Europe? None. What RTS game before Company of Heroes allowed cover and destructible environments? None.
The Zerg has never experienced the Blitzkreig!
---
Warhammer 40,000: Dawn of War series (Relic)
Space Marines/Terran, Eldar/Protoss, and Tyranids/Zerg: The character species may seem interchangeable, but the original Dawn of War trumps the Starcraft universe with Orks.
For those keeping count, Dawn of War has four races, while Starcraft 2 has only three. Pulling on the heart strings of Warhammer fans, the series tells a space fantasy that rivals Blizzard's. WAAARGH!