This post has not been edited by the GamesBeat staff. Opinions by GamesBeat community writers do not necessarily reflect those of the staff.
---
December 8 update: The giveaway is now over. Thank you all for participating. Here are the three winners:
herbertchin
gregzorz
SaraAB87
---
The folks over at XSEED Games are giving away three copies of Fishing Resort (Wii) to Bitmob's community. The Yuji Naka-developed title is perfect for gamers who must spend the winter at home instead of at a warm, tropical resort in the Caribbean. Fishing Resort comes bundled with a fishing rod peripheral for a more realistic experience.
View the rules for a chance to win:
Follow @bitmob on Twitter.
Send us a message on Twitter telling us what kind of fish you'd like to catch, along with a #bitmobgiveaway hashtag.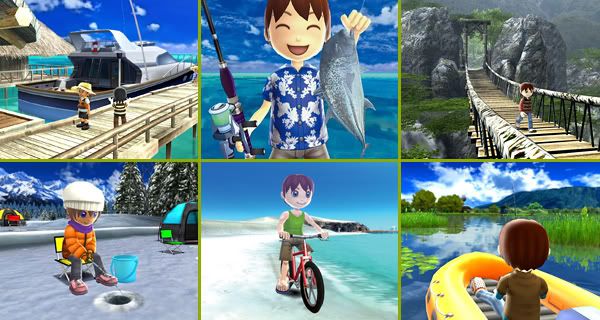 We will randomly select the winners on December 8 (early morning), and we'll contact them via Twitter. You can also check back on this post to see who won. Good luck!