This post has not been edited by the GamesBeat staff. Opinions by GamesBeat community writers do not necessarily reflect those of the staff.
---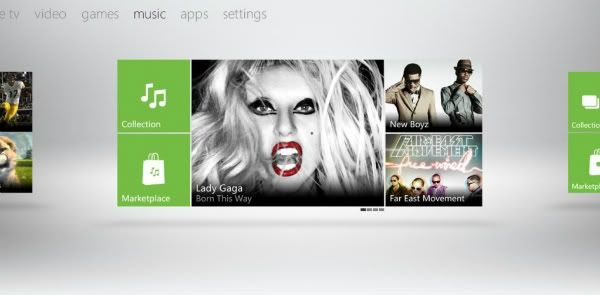 The Xbox's recent adoption of Microsoft's streamlined user interface has turned my stomach since we were all smacked with the metro-user-interface pimp hand last December.
Don't get me wrong, I'm a Microsoft supporter and a proud owner of a Windows Phone, so my misgivings aren't specifically aimed toward the metro UI philosophy of efficiency and simplicity. My qualms derive from both the financial and indicative cost for players wanting to take full advantage of the overhauled user interface.
The new Xbox dashboard was designed with the intent of showcasing and building on the functionality of Kinect. If that wasn't made clear during the recent Consumer Electronics Show, the truth becomes frustratingly apparent when trying to sift through the updated dashboard's several new features without the assistance of voice control.
Analog navigation makes flipping through the numerous tiles and tabs tedious and clunky, and utilizing the built-in Bing integration is pretty much useless since it takes a minute or two to key in your desired search.
Microsoft's metro UI — although fluid and responsive when harnessed with a touch screen or Kinect — isn't controller friendly. Like locking a dog and cat together in a cage and hoping they make a baby, analog interaction with the new interface just isn't natural.
Up until now, jumping aboard the Kinect bandwagon has been optional; however, with the new dashboard, it seems Microsoft's aggressive strategy to ensnare late adopters of the Xbox's motion- and voice-control hardware has officially started. Now, in order to maximize the user experience on a once dedicated gaming console, buying a Kinect is quickly becoming mandatory. This sales strategy leaves a bitter taste in my mouth.
I'm not an opponent of untraditional controller methods; I've even written an article on Bitmob in which I describe my preference for motion controls for certain games. I am, however, opposed to being forced to alter the manner in which I interact with my video-game console.
Microsoft has made it clear that they're all-in with Kinect and the metro UI experience, which means we can only expect even deeper, more complex integration between the two as the life of the Xbox 360 progresses. What does this mean for us?
During the CES 2012 Microsoft keynote presentation, Microsoft CEO Steve Ballmer emphasized that integrating Xbox, Kinect, and the metro UI was done to make finding entertainment easier. But simplifying the user experience on video-game consoles hasn't always jived well with gaming purists.
A console UI that deviates from old-fashioned gaming controllers has historically alienated hardcore gamers — an unfortunate precedent established by Nintendo. Has Microsoft's inkling to morph the Xbox from a gaming machine to an expansive entertainment hub put the console's longtime fans on a fast track toward Wiigate 2? Can we just shrug off the updated Xbox dashboard as an innocent aesthetic change, or is it a precursor leading to dark times for the hardcore gaming community?