This post has not been edited by the GamesBeat staff. Opinions by GamesBeat community writers do not necessarily reflect those of the staff.
---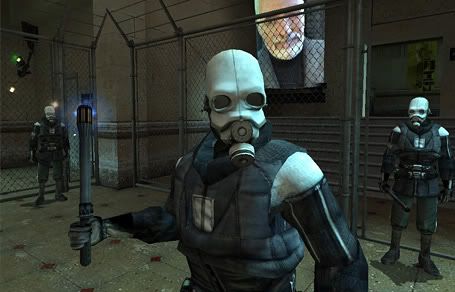 The Community Spotlight features some of the best unedited articles that didn't quite make the front page. This week, we enter City 17 with Half-Life 2's intro, learn money matters in Secret of Evermore, spend an evening in the Old West with Gun Smoke, and more. Join us!
---
Half-Life 2's intro: An example of good storytelling techniques in action
By Callum Rakestraw
Callum points to two narrative methods used in the first moments of Valve's classic shooter. The game gives the player freedom to move about, even during scripted events. And it shows plot details through environmental cues instead of telling directly. I recently replayed Half-Life 2 myself, and Callum's observations are spot-on.
Secret of Evermore's multiple in-game currencies
By Carlos Alexandre
Most role-playing games have universally accepted coinage. Not so with Squaresoft's Secret of Evermore. Each region you visit in the game has its own monetary system, which you have to learn to succeed. Carlos has the details. (By the way, this post is part of our current Bitmob Writing Challenge. Feel free to join in.)
Dominion, my newfound cardboard love
By Peter Corsaro
Dominion is best known as a tabletop card game, but an iOS port is on its way. Peter describes his experiences with the title and what to expect when the portable version hits. Even if you don't have an iDevice, it's never a bad idea to try a board game or two.
A night with Gun Smoke
By Paul Masbad
I never played the NES version of this arcade gunslinger, but Paul's poetic description makes me curious about it. His account is a very cool read — check it out.
Can I have an emotional pass, please?
By Nick Eastwood
Nick shares his thoughts on the increasing power of video games to communicate emotional experiences. His examples range from Gears of War 3 to Silent Hill to sports games. Which titles have touched you?