This post has not been edited by the GamesBeat staff. Opinions by GamesBeat community writers do not necessarily reflect those of the staff.
---
The folks at Nintendo, Giant Robot, and Iam8bit Productions sure know how to throw a good video-game launch party. Even though the DJ's music was bumping at, "What did you say? I can't hear anything!" levels, it was still golden since all of the Rhythm Heaven: Fever kiosks had headphones.
Everything I said about this simple, charming, and addictive music game for the Wii back in my E3-trade-show preview of the Japanese version definitely holds true with this ($30 budget price) North American release.
As for the actual launch event, it's best to show you in pictures how fun it was:
They had a photo station with props based on the game and free printing.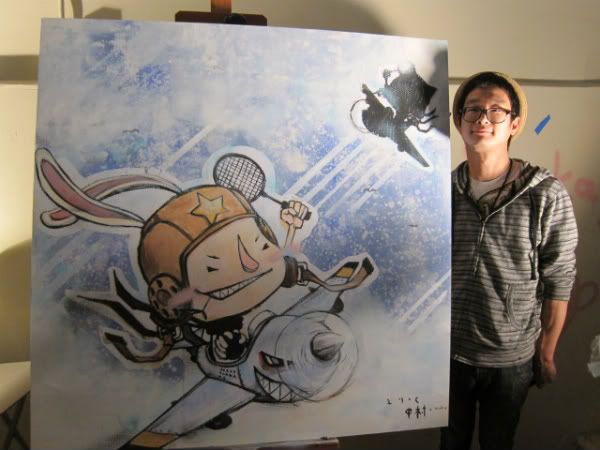 Artist Yoskay Yamamoto did a live-painting interpretation of one of the game's stages. He later tagged his name on a nearby wall.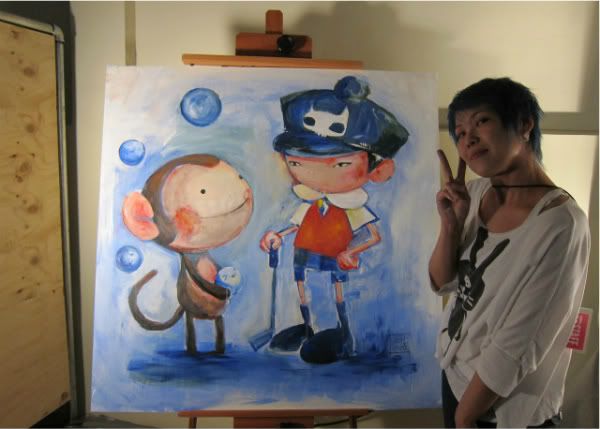 Artist Mari Inukai created this piece, featuring the game's golf-caddy chimp, during the evening as well.

Recipe for a successful free T-shirt: cute graphics and sizes besides XXL. Double check.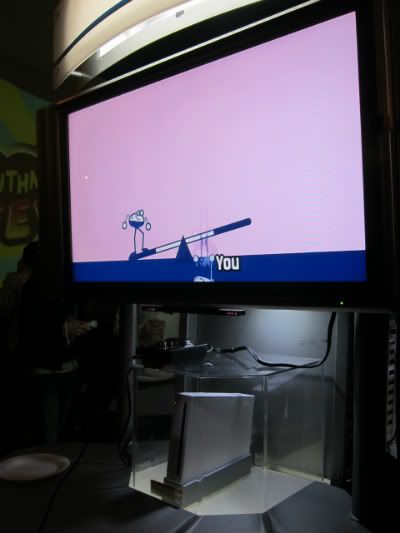 Thankfully, our friend in the Nintendo Power tracksuit left his Power Gloves at home.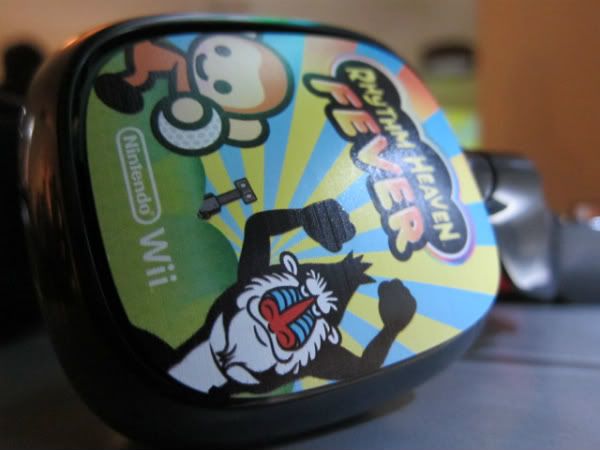 These might not be Beats by Dre headphones, but they much have a higher cool-to-bourgeois ratio.