This post has not been edited by the GamesBeat staff. Opinions by GamesBeat community writers do not necessarily reflect those of the staff.
---
The technology behind today's video-game consoles and computers lets designers create fantastical, breathtaking environments. But if you're like me, what you really want to see are old, sprite-based characters doing their thing in real-life backdrops.
---

Street Fighter II
In case you didn't know, that big-ass Buddha statue in the back of Sagat's stage is real and considerably more impressive in person. I'm not sure if it stands up and shoots lasers out of its face, though.
---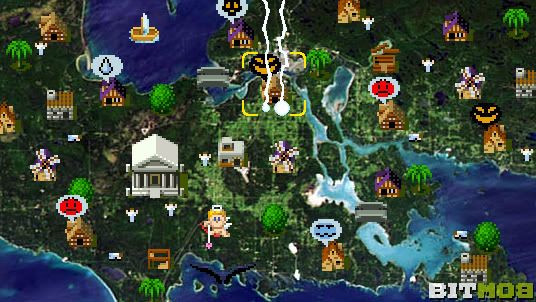 ActRaiser
The town of Marahna is on the verge of civil war. Look at all the shit that's going on at once. People die in the streets while their "Master" chases bats around with his love arrows.
---

Altered Beast
I used to think cemeteries were only scary at night, but I was wrong. A day in the life of a centurion involves kicking two-headed wolves in the gut, jumping over rotten, reanimated corpses, and getting zapped in the nuts by Neff in his bathrobe.
---

Wonder Boy
Tom-Tom must really love his girlfriend Tanya to risk traveling through dangerous woods in a loincloth. I don't think that a flimsy helmet and knee pads are going to cut it against rabid cobras and mutant snails.
---

Balloon Fight
Balloon Fight may seem cute, but it's really a nerve-wracking, survival-horror trip through hell. Masked strangers try desperately to pop the cherry-colored balloons of a young boy…at night. And don't get me started on the giant fish….
---
Click here for more makeovers.