This post has not been edited by the GamesBeat staff. Opinions by GamesBeat community writers do not necessarily reflect those of the staff.
---
I'm making a checklist for my PAX East trip. Let's see. I have my deodorant, my socks, my 20-sided dice, my Sailor Moon cosplay, my GamerGrub (no relation), and my unopened case of Jolt Cola. I'm ready to nerd.
News Blips: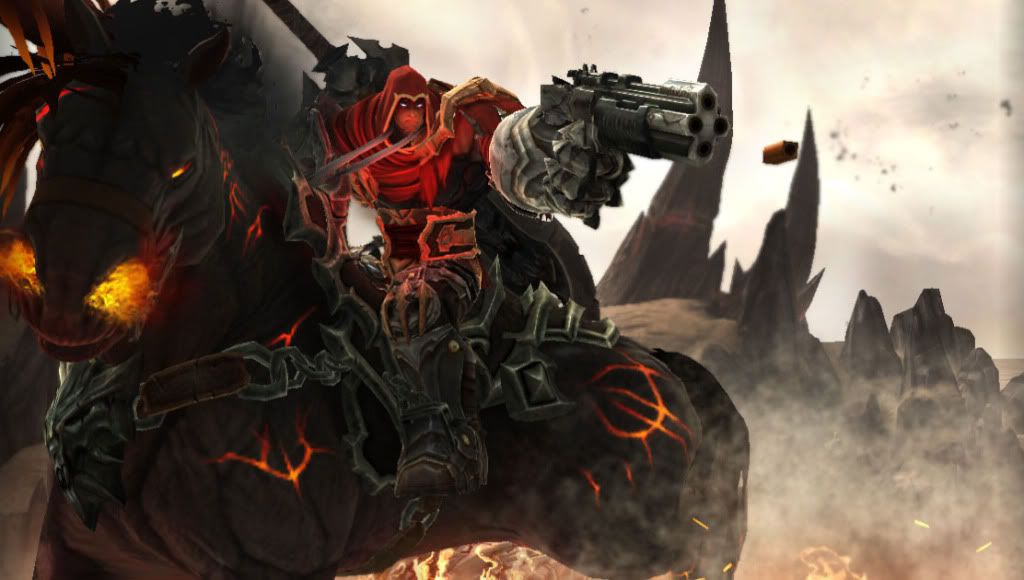 Darksiders 2 developer Vigil Games says that the Wii U is "on par" with Xbox 360 and PlayStation 3. When Nintendo announced the Wii U at E3 last year, it was hard for anyone to tell how powerful this system was going to be. Now, the Darksiders 2 team is reporting that its experience with the new hardware has been easy, but don't expect a jump in the visuals. "We got the game running on [Nintendo's] hardware pretty quickly," Game Director Marvin Donald told Gamereactor. "Visually, for the most part, it'll be pretty much the same. So far the hardware's been on par with what we have with [the current] generation." So hopefully you're happy with the graphical quality in your 2011 games, because 2012 isn't looking like it will provide any advancement on that front. Nintendo will almost certainly unveil its launch lineup for the new console at this summer's E3. We'll all be able to judge for ourselves at that point.
Robert Bowling, creative strategist on the Call of Duty series, leaves Infinity Ward and Activision. For years now, Bowling has been the public face of Infinity Ward and the Modern Warfare trilogy of first-person shooters. "Today, I resign my position as creative strategist of Call of Duty, as a lead of Infinity Ward, and as an employee of Activision," Bowling wrote on his fourzerotwo Twitter account. My personal favorite Bowling moment was in 2008 when he called Activision Senior Producer Noah Heller a "super douche" for Heller's uninformed comparisons of Modern Warfare to developer Treyarch's Call of Duty: World at War. Activision responded to Bowling's announcement by wishing the community manager good luck with his plans for the future. Bowling has yet to reveal any details on said plans.
Ubisoft will give PlayStation Plus members access to the Ghost Recon: Future Soldier beta starting in April. The third-person shooter series that kicked off this generation of consoles with a flashbang has had a difficult time finding its place since Gears of War and Call of Duty have captured the hearts of virtual warfighters. The French publisher won't give up without trying, and this April, PS3 owners with Plus subscriptions will get an early chance to see if this attempt to keep Ghost Recon relevant is a success. Although, it seems a bit gross that the only people allowed to beta test this product for Ubisoft are customers who are paying for that privilege. Future Soldier will go to retail in May.
---
Got any hot news tips? Send 'em over to tips@bitmob.com.