This post has not been edited by the GamesBeat staff. Opinions by GamesBeat community writers do not necessarily reflect those of the staff.
---
The Bitmob Featured Community Writer series focuses on you, the Bitmob community member. We dust off a writer's old articles and give them their just reward: more eyeballs. We're featuring some of your favorite contributors, some you may have overlooked, and maybe even you!
---
Steven Sukkau has only been a Bitmobber for less than a year, but when he posts an article, you can bet it'll be well-written, thought-provoking, and a good candidate to hit the front page. Steven has covered a wide variety of topics, including sexism, racism, pop culture, and good old-fashioned gaming criticism. And his stories are a consistent presence in our monthly Big 10 lists.
Basically, when Steven writes, Bitmobbers take notice. Well done, sir.
Read on for excerpts from some of Steven's best articles, both from the front page and the Mobfeed. And he hasn't written a Meet the Mob article yet. Get on that, bro.
Front-page highlights
Dragonborn no more: How immersion in Skyrim fails: "Realistically, the heroic Dragonborn's greatest contribution to Skyrim is not killing dragons, becoming an arch-mage, or even slaughtering the entire Imperial army. Instead, he should be remembered for his commerce — for single-handedly keeping the entire country's economy afloat."
Why good writers won't save games: "The video-game story occurs between the controllable actions of the player and the reactions we create onscreen. That's why you can't bring in a world-class writer and expect a top-grade story."
Making monsters in The Last of Us: "The law of entertainment (not a real law) states action requires violence; shock and awe requires blood. And since action fans aren't homicidal monsters, we have to believe our enemies deserve death….That's why zombies are great — they're creatures devoid of humanity."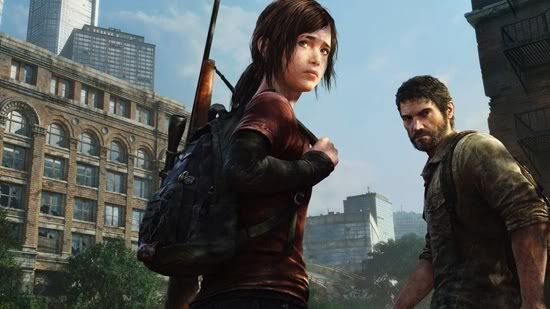 Mobfeed highlights
Why sidequests matter: Creating player motivation: "Dragons aren't so tough. It's only in the balancing act of the monumental and the mundane that a game becomes great. Games like Deus Ex: Human Revolution perfectly straddle the line between epic saving the world and personal side stories."
Five Final Fantasy songs to make you cry: "In high school I was embarrassed of my collection of video-game soundtracks. But no more. I'm sharing with the world some of the most memorable video-game music that spoke to my Smashing Pumpkins-addled soul."
Lent and video games: An Easter meditation: "The 40 days leading up to Easter is consider the time of Lent, and I always think about giving up video games, imagining how much God had better appreciate the seriousness of the sacrifice (and how much time extra time I would have to exercise and plan romantic dates for my wife). But it got me thinking: Are video games really an indulgence in the flesh?"
---
Want to be a Featured Community Writer? Then register with Bitmob and start contributing! You need to use your real name, and it wouldn't hurt to write a Meet the Mob post about yourself and tag it with "Meet the Mob." If you have a favorite Bitmob community writer and want to nominate him or her, send me an e-mail at layton.shumway@bitmob.com.