This post has not been edited by the GamesBeat staff. Opinions by GamesBeat community writers do not necessarily reflect those of the staff.
---
Trials Evolution sounds like a game that takes place in a small Louisiana court room and has lots of old, sweaty lawyers arguing about Darwin and Genesis. Replace lawyers with motorcycles and that's basically right.
News Blips: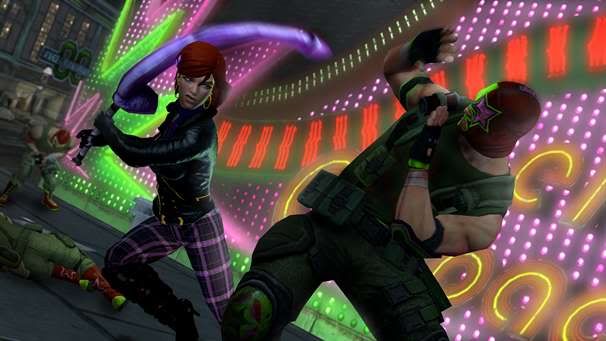 THQ reports a better than expected fiscal fourth quarter based on the strong sales of Saints Row: The Third and UFC Undisputed 3. This is some good news for a publisher that's been dealing with some financial hardships over the past year. The company originally forecasted $130 to $150 million in Q4 revenues, but today's preliminary report has that number closer to $160 to $170 million. Beyond the surprising critical and commercial success of Saints Row: The Third, THQ also experienced better-than-expected sales of its digital content. This series of good choices, good games, and good fortunes has seen to a 33 percent rise in the publisher's stock price. See how easy it is when you simply make great games, THQ? Now, just do that more.
Publisher Zynga adds a handful of new features in an update to Draw Something. Players can now save their drawings to a photo gallery on their phone or post them to Facebook and Twitter. In an attempt to add some in-game communication, Draw Something artists can now comment on their partners' sketches. Look, I just got a message in one of my games: "How were those squiggly lines supposed to be Japan? You draw like an idiot baby. I hate you." In related news, I'm now very sad.
A science-fiction writer is suing Ubisoft because he claims that Assassin's Creed infringes upon one of his copyrighted works. It only took five years, but author John Beiswenge is pretty darn certain that the adventures of the mind-traveling Desmond Miles are way too similar to his 2002 book Link to be a coincidence. The novel features a device that allows its users to access and relive the memories of their ancestors. Fans of the Ubi series will, of course, recognize that as the conceit of the Animus machine, which behaves in much the same way. That seems like a shaky basis for legal action — I mean, wouldn't both properties be infringing on Quantum Leap? — but Beiswenge disagrees. The writer has filed a complaint with Pennsylvania district court and is asking for just over $1 million in damages. I should convince the estate of H.G. Wells to sue Michael J. Fox for ripping off the idea of a time machine in Back to the Future. If that doesn't work, I'll get the Ford family to sue Fox for using a car. What I'm saying is that one way or another, Michael J. Fox is going to get what's coming to him. [GamesBeat]
---
Got any hot news tips? Send 'em over to tips@bitmob.com.