This post has not been edited by the GamesBeat staff. Opinions by GamesBeat community writers do not necessarily reflect those of the staff.
---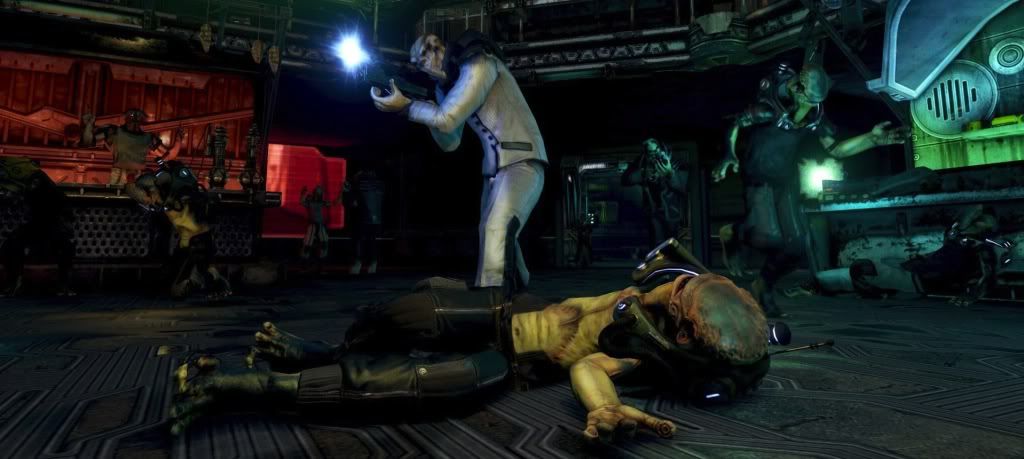 I have a confession to make: I'd forgotten that Prey 2 was ever announced. Does that make me a bad nerd?
News Blips:
Prey 2 isn't dead; it's sleeping. Tracey Thompson, Director of Global PR for publisher Bethesda, released a statement earlier today saying that "the game will not be released in 2012 as planned. The delay is due to the fact that game development has not progressed satisfactorily this past year, and the game does not currently meet our quality standards." I find it kind of refreshing to see a company publicly admitting that their title wasn't going to be good enough to release, but the risk now is that any shortcomings in the game will receive more criticism than they might have without the quality delay.
Oh, wait…this is the Internet. People are going to complain no matter how good or bad this thing is. [GamesBeat]
iOS editions of Plants vs. Zombies received a huge update today, including the game's first premium content. First, the free stuff: The iPad version received three new game modes, a Slot Machine minigame, four new leaderboards, "Mystery Sprouts" to unlock additional plants, and 28 Game Center achievements, while the iPhone/iPod Touch got a new "Vasebreaker" game mode (which is also available part of the iPad update), its leaderboard, and four Game Center achievements. iPad users can also pay real, actual money for three other minigames and additonal coin packs. [PopCap blog]
Developer Amanita Design is releasing its new point-and-click adventure game Botanicula as part of the Humble Botanicula Debut. For any price at all, you can receive this game and previous Amanita titles Machinarium and Samarost 2. Extra-generous folks who pay more than the average for the bundle ($8.69, as of this writing) will also receive Kooky (a full-length stop-motion film about a lost teddy bear) and Windosill, a puzzle game by developer Vector Park. As usual, purchasers of the bundle decide where their money goes; whatever you pay for the Botanicula Debut can be split any way you want between the World Land Trust, the games' developers, or to Humble itself. You can learn more about Botanicula in the video below or at the official site.