This post has not been edited by the GamesBeat staff. Opinions by GamesBeat community writers do not necessarily reflect those of the staff.
---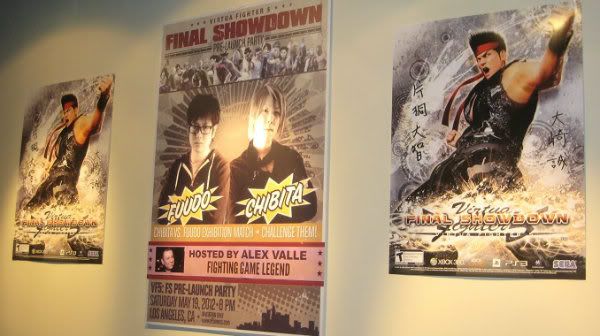 Game publisher Sega recently teamed up with the guys at production house/art exhibitor Iam8bit to host a little brawl in honor of the upcoming Virtua Fighter 5: Final Showdown (Xbox Live Arcade and PlayStation Network). They had plenty of TVs, arcade sticks, and PlayStation 3s loaded with the game at the Iam8bit gallery in Los Angeles, Calif. for fisticuffs fans to do some sparring. A good number of folks showed up just to watch and cheer.
Several brave (read: foolish) gamers challenged and lost to two of Japan's top VF players, Fuudo and Chibita, in exhibition matches. The event culminated with a series of close fights between the two pros as the crowd maintained its hyped-up cheering throughout the night. Here's a selection of photos that I took: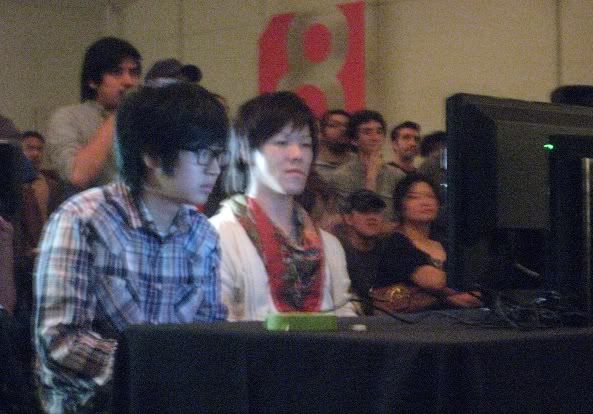 Fuudo and Chibita going at it. The action on-screen was a lot more intense than their expressions.


Announcers from Level Up provided some passionate, live commentary for fans watching online.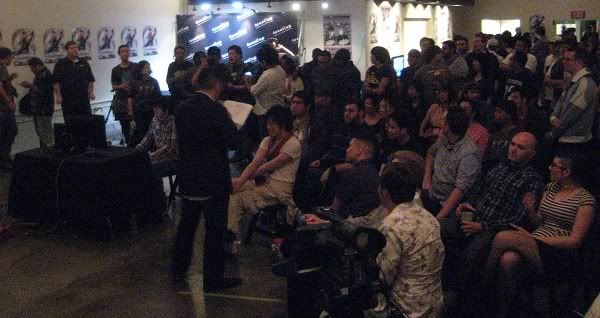 You'd be surprised at how many people in the crowd had some solid (Virtua) fighting skills.


You didn't need quarters to play at this temporary arcade.


Disinfectant wipes: because you don't know where the hands of the last player have been.


Who doesn't love a free T-shirt? Plus, mid-'90s polygons are hot right now.


Somebody just got knocked the eff out.


Not just different fighting styles but different sitting styles as well.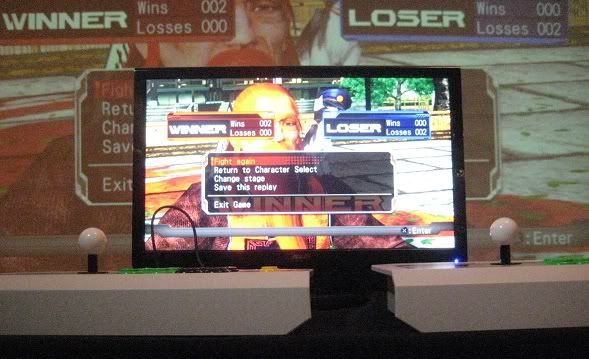 It's time to exit the game.