This post has not been edited by the GamesBeat staff. Opinions by GamesBeat community writers do not necessarily reflect those of the staff.
---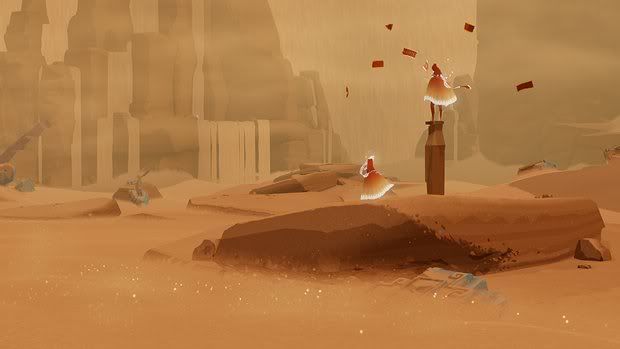 As the police arrest trolls and the CEO of OMGPOP shows us how a humble creator treats a former employee, we find ourselves faced with outside forces looking harshly upon our fragile, digitally connected ecosystem.
This brings to light the idea that most people — ones who don't venture past the few primary pages of the Internet (news sites, YouTube's "Most Popular" page, any cat picture, Facebook, etc.) — think that a dark world of zombies who want nothing but bad things lies beneath the Internet's top layer.
The notion would cause concern for both newcomers and grizzled veterans. After all, the Internet is a growing necessity within our world and, as more people come to know and love it, that darkness will inevitably grow stronger. But good exists online as well, and it's found in one of the places that seems to always get the short end of the stick when the digital world comes into crisis: gaming.
While many people think that video games, especially Internet-based ones like World of Warcraft, are strictly here to make people into mindless, stupid vegetables (and that we're all terrible individuals), many positive things come from these titles — things like better teamwork skills, hand-eye coordination, and complex problem-solving abilities.
And a lot of us are actually decent people. Cooperative gaming has proven this. Draw Something, regardless of what you think about OMGPOP, has become one of the most popular games on Facebook (and within Apple's app store) and is about little more than people working together, Pictionary-style. The game includes no competition, no trash talking, and no way for a small child to call you derogatory, racially charged names. None that you can hear, at least.
Another recent offering that really showcases the good of the Internet is Thatgamecompany's Journey. Simplistic and beautiful in design, the title allows random people to jump in and out of your game and communicate with you through rhythmic chirps. While it sounds unnecessary and possibly annoying, the small sound is effective enough to get your attention, helping you work together and experience the many secrets of the barren world you're traversing.
While I can list a myriad of other examples, these two releases really highlight cooperation without violence or foul language, and they leave you with that warm, fuzzy feeling that can light up your insides. The Internet — and its denizens, as wild as some are — can bring some good. And this goodness isn't only found in gaming, but these aforementioned developers and many others are certainly doing their part in showing that the digital world isn't a wasteland.
Unfortunately, these efforts get buried under the terrible consequences of anonymity and entitlement that seem to spread online like wildfire.