This post has not been edited by the GamesBeat staff. Opinions by GamesBeat community writers do not necessarily reflect those of the staff.
---
Once again, we get nerdy with the big kids in class!
In the last five years, Geek Mecca shifted from your parents' basement to the San Diego Comic-Con, the new epicenter for all things that got you ostracized in high school. It might've started as a place to buy a bunch of funnybooks, but now all the big Hollywood players show up to run the toughest, cruelest gauntlet known to mankind: fan expectations.
And that annual explosion of awesomery just wrapped its 2012 edition. So what say you, panel of experts? What impressed? What depressed? What should we all care about?
---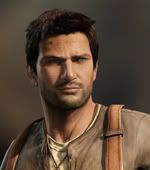 "I don't know who gave Guillermo del Toro a blank check to make a giant-robot movie, but that'll go down as the most noble cocaine binge in human history."
– Nathan Drake, Uncharted 3: Drake's Deception

"Control! I hear Epic Games finally unveiled Fortnite, and it's Minecraft with guns built in the Unreal 4 engine. NICE! Delta out."
– Marcus Fenix, Gears of War 3

"My favorite costume was a Vulcan ninja with "JEDI" and "SITH" tattooed on his knuckles. I think he was killed by a pack of Slave Leias."
– Manny Calavera, Grim Fandango
"I entered their minds and looked into their very souls…I UNDERSTOOD NOTHING! NOOOTTHIIIIIINNNG!!!"
– Psycho Mantis, Metal Gear Solid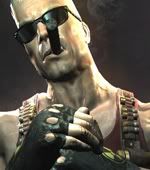 "We were going to premiere the teaser trailer to my new movie, Duke Nukem F**ks You Up In 3D, but we decided to delay until 2026. That Schwarzenegger douche needs time to grow into the role."
– Duke Nukem, Duke Nukem Forever
"A new American Godzilla movie, huh? Well, we'll know it's a travesty if the Blue Oyster Cult song shows up in commercials."
– Faith, Mirror's Edge
"The Firefly 10-year cast reunion. I totally had to change my underwear after that. Hey, now that Joss Whedon's Avengers movie made all of the money, you think they can get a second season?"
– Otacon, Metal Gear Solid 4: Guns of the Patriots

"I hunt, trap, and train exotic animals to fight each other because I totally spaz over how cool they are, and the atomic level of geekdom at the San Diego Comic-Con makes me a little uncomfortable. Thank Zenu a bunch of movie stars show up to restore balance to the universe."
– Ash Ketchem, Pokemon
"Comic-Con exclusives found in dealer's room insignificant compared to encyclopedia of bacterial mutations found in men's bathroom. Have run out of names for them! Found one claiming fluency in Klingon. Had to sterilize for good of humanity. Unfortunate. Should have studied Elvish instead."
– Mordin Solus, Mass Effect 3

"I went to Comic-Con to buy comics. A 46-year-old man spilling out of a Wonder Woman costume laughed at me when I told him."
– Gordon Freeman, Half-Life 2