This post has not been edited by the GamesBeat staff. Opinions by GamesBeat community writers do not necessarily reflect those of the staff.
---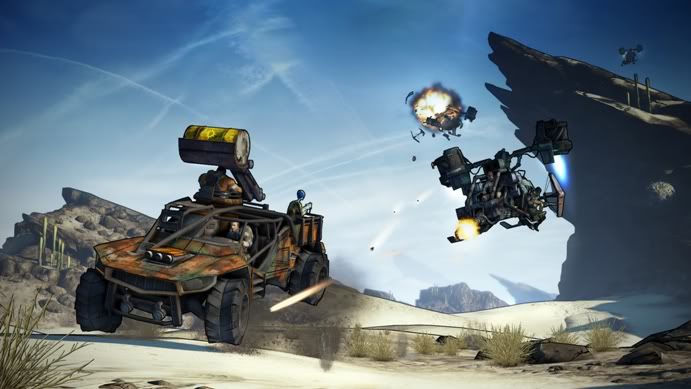 Hey, Vault Hunters! We know you're probably busy blasting bullymongs, looting corpses, and ogling that new assault rifle with +10 accuracy and corrosive bullets. We get that.
But every Vault Hunter needs a break, and we've got the perfect activity for yours: writing about your adventures in Borderlands 2 as part of our latest Bitmob Wants You challenge.
The usual rules apply: You're welcome to write up a simple review if you like, but we'd love to see you tap into that famous Bitmob creativity, too. It doesn't have to be long or fancy…anything that tells us how you feel about the game is fine by us.
If you do need a few story ideas, check these out:
Borderlands 2 emphasizes story and plot more than its predecessor; it even gives the player characters from the first game voices and personalities. How does this change the Borderlands experience?
Who's making all these crazy guns? And how did they get in the belly of a giant skag or spiderant?
The game's cel-shaded graphical style is a step away from the photorealism of many modern shooters. Is this a good thing? How does it affect the gameplay?
Now that you're prepared, here's how to participate:
1. Write any article related to Borderlands 2. A few hundred words will suffice, although you can go longer if you'd like.
2. Make sure you put Borderlands 2 in the tags for your article — and don't forget to tag any other games you mention.
3. Submit your articles by Wednesday, October 3. You don't necessarily have to beat the game before writing something…but we're betting most of you will.
Sounds good? Then lock and load, Vault Hunters. We're looking forward to seeing what you come up with.