This post has not been edited by the GamesBeat staff. Opinions by GamesBeat community writers do not necessarily reflect those of the staff.
---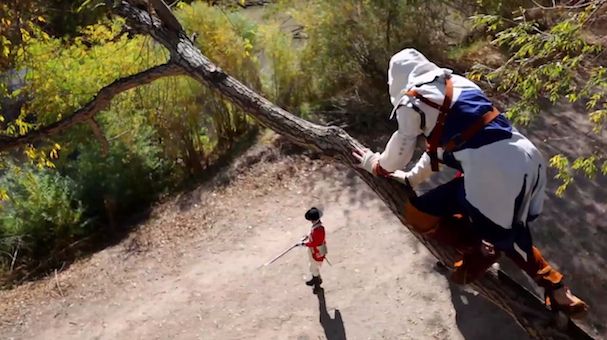 Filmmaker Devin Graham — whose YouTube channel is worth a browse even if you're not a giant nerd — has struck again.
You might remember his first real-life Assassin's Creed video from September, and this morning, he released another installment. This one takes place in the woodsy, cliffsy setting of developer Ubisoft's just-released Assassin's Creed III, and it features a flip-happy Assassin taking out a couple of hapless Redcoats.
The video, which you can see after the break, has a little bit of Tag and a lot of Hide and Seek, but its main draw is obviously watching a real dude dressed up as a member of the fictional Assassins flipping over things. Seriously, the number of flips in this video is almost gratuitous, but the thing is so awesome that you probably won't care.
Just try to resist the urge to yell "Parkour!" after every stunt.