Establish your authority and influence as a
global thought leader

with VB Lab.
OUR PROCESS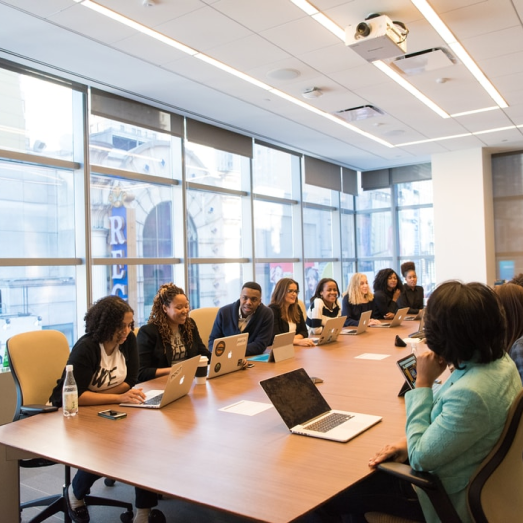 Listen

with curiosity
We listen to your marketing and business needs with curiosity and a journalistic eye to ideate and create new, custom out-of -the box solutions that exceed your company's unique goals.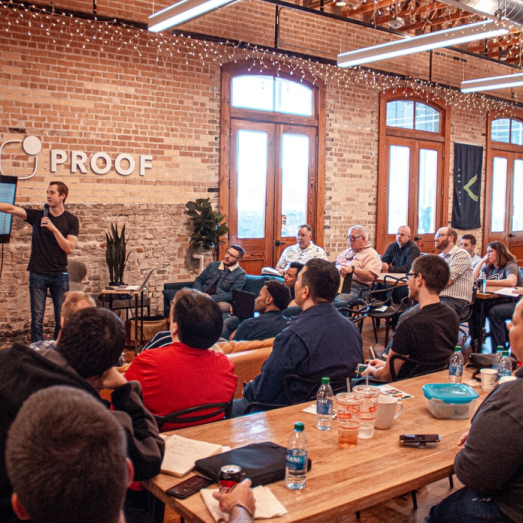 Ideate

with a winning team
Our industry-leading thought leadership strategists, branded content, product, and customer success experts work with your team to create innovative go-to-market opportunities.
Create

category thought leadership
Leverage our reach and influence leading technology business decision makers who are ready to transact.
Brands that have partnered with VB Lab
VB Lab creates
custom opportunities

which spotlight partner expertise and fulfill KPIs in the most creative, disruptive ways.
OUR WORK
Facebook
The 2021 gaming landscape: What developers, publishers, and marketers need to know
Change Healthcare
The API revolution that's securing the future of virtual health care
Bold360
2020 CX predictions: Strategies that double revenue and exceed customer expectations
Samsung
BioTech: Accelerating innovation in health care
………
AWS
Using machine learning to tackle the world's biggest problems
Microsoft Azure
Remove your ETL bottleneck and let analytics flow
"From sponsored articles and webinars to a virtual gaming summit, our paid partnership with VentureBeat Lab yielded strong results and helped us to achieve key business goals. Thanks to VB Lab's highly collaborative style and (VentureBeat's) impressive reach, Facebook was able to connect with members of the gaming community in new and exciting ways—even in the midst of the COVID-19 crisis."

—Facebook
"Teaming up with VB Lab at VentureBeat and GamesBeat is an important partnership to help us share our story and vision for the future of the video game industry. By partnering with one of the most innovative media platforms, we can shape the story on the importance of making games available to everyone worldwide. We are excited to collaborate and to share the vision for the future of what is possible in the video game and fintech industry." 

—Berkley Egenes, Chief Marketing Officer, Xsolla
"For games industry, web3 gaming and media brands to command dominance in the business of video gaming, the only way to cut through the noise is via strong news campaigns, and tier one media partnerships like we are proud to have with the formidable VentureBeat/GamesBeat brands. Its network, and fully integrated VB Labs solutions, have proven their worth with Raptor PR's portfolio, enabling tier one fame building and lead generation for our clients to reach stakeholders within the gaming world."

— Rana Rahman, Founder and CEO, Raptor PR

""VB Lab has been a key partner for many years in helping NVIDIA promote its GPU Technology Conference. Their team takes the time to understand our conference goals, and they have a gift for explaining why developers and executives should attend. We value our close relationship, which has returned great results for us."

— Jasmin Dave, Director of Corporate Events, NVIDIA

CUSTOM MARKETING SOLUTIONS
Showcase your expertise and create the most impact, with the most relevant audience.
Generate qualified leads for your sales team
Lead thought-provoking conversations and showcase your expertise
Create resonant experiences
Strategic Consulting
VB Lab works with your team to identify innovative opportunities. As your partner, we apply our comprehensive understanding of tech audiences and the best ways for you to interact with business decision makers across channels. It's in our DNA to build authentic marketing strategies through the lens of a journalistic eye.
Storytelling
VB Lab introduced a Thought Leadership Platform for B2B marketers in transformative technology designed to help brands lead thought-provoking conversations and create an authentic experience that will resonate with their core audiences. Utilize VentureBeat's expertise in tech journalism by gaining an understanding of what type of content to use and when. We develop the strategy, create, produce, and distribute custom forms of content across our platforms, that's meaningful and impactful.
Innovative Product Development
Brands are constantly craving new innovative solutions to engage with their audience. VB Lab creates custom opportunities for partners to spotlight their expertise and fulfill KPIs in the most creative, disruptive ways.
Research and Insights
Utilize our research and insights team to develop comprehensive reports, surveys, infographics, case studies, use cases and compelling data to showcase your expertise to VentureBeat's core audience of business decision-makers.
Digital Marketing
VB Lab produces videos, creates custom native ads and works with your team to design interactive digital marketing experiences that align with your brand.
VB Lab designs thoughtful go-to-market strategies that distributes your content across our Thought Leadership Platform including:
Custom virtual events
Thought leadership content insight series
Event Speaking Opportunities
Interactive Branded Storytelling
Live Podcasts
Event Video Series Production
Surveys, Research, and Insight Partnerships
INFLUENCE THE INFLUENTIAL: REACH BUSINESS DECISION MAKERS
VentureBeat is obsessed with covering transformative technology, and has built the most influential community of leading technology business decision-makers. With VB Lab, every message is created with the audience first in mind.
VentureBeat covers disruptive technology and explains why it matters in our lives. We're the leading publication for news and perspective on the most innovative technologies, and we also bring the community together several times per year through executive-level conferences.
C-level executives
40%
AI Coverage
#1
Game Coverage
#2
Business decision makers
80%
AI news voice
#1
AI channel page views
20 mil
Build thought leadership and connect with business decision makers