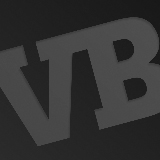 A problem large companies face is how to have honest lines of communication between employees and the highest rungs of management. With several hundred or maybe thousands of employees for every key senior leader, it can extremely difficult to find out what's happening on the ground with a product launch.
"People are often over-optimistic about how a project will progress," said Mat Fogarty, chief executive of Crowdcast.
Fogarty's company Crowdcast is a pretty novel solution to gathering intelligence in big companies with crowdsourced bets. It's launching a dashboard today that lets managers pose questions to employees, and learn from their anonymous answers whether a project will meet its target.
---
Sponsored by VB
Join us at GrowthBeat where thought leaders from the biggest brands will share winning growth strategies on August 17-18 in San Francisco. Sign up now!
---
If a manager, for example, asks a question like, "How many users will we have in 30 days?", employees can anonymously make bets on what will happen. If they're right, they're rewarded with virtual currency that can be translated in benefits like reward carts.
The company uses financial incentives and gaming mechanics like leaderboards to get employees to participate. Employees can adjust their bets up until a deadline, giving a managers a constantly changing barometer of where projects are. They can also turn around and ask more detailed questions if they want reasons why a project ifs behind.
Crowdcast is funded by Alsop Louie Partners and has clients including GM, Electronic Arts and Hallmark.