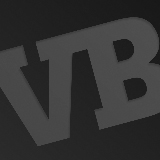 Apple investors jumped for joy at the company's first quarter earnings report today, with results that beat high Wall Street expectations. The company earned a record net profit of $13.06 billion on revenue of $46.33 billion and sold a record 37 million iPhone units.
Apple notably missed Wall Street's expectations for the first time in a long time during its last earnings report. But the company changed the release of its iPhone launch schedule by a quarter and consumers were holding out for a new iPhone model, so expectations were simply too high at that time.
Apple righted that with today's numbers. Here's a brief look at Apple's staggering numbers from the first quarter:
---
Sponsored by VB
Join us at GrowthBeat where thought leaders from the biggest brands will share winning growth strategies on August 17-18 in San Francisco. Sign up now!
---
Revenue: $46.33 billion, compared to $26.74 billion in the year-ago quarter
Net income: $13.06 billion, compared to $6 billion in the year-ago quarter
Earnings per diluted share: $13.87 per share, compared to $6.43 per share in the year-ago quarter
iPhone sales: 37.04 million units, a 128 percent growth over the year-ago quarter
iPad sales: 15.43 million units, a 111 percent growth over the year-ago quarter
Mac sales: 5.2 million units, a 26 percent growth over the year-ago quarter
iPod sales: 15.4 million units, a 21 percent decline from the year-ago quarter
iTunes store revenue: $1.7 billion ($120 million worth of media and apps sold on Dec. 25 alone)
Apple store revenue: $6.1 billion, up 69 percent from last year ($17.1 million average per store revenue)
Apple-with-money-inside image: Vitaliy Krasovskiy/Shutterstock