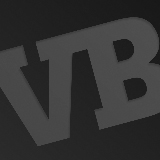 When a new Apple gadget comes out, people suddenly feel the sadistic urge to spend oodles of money on the new device, and then drop it on cement.
Get excited, you know what's coming.
SquareTrade, which appropriately provides electronics warranties, grabbed a couple of iPad 2s and new iPads with one mission in mind: dropping them. Specifically, they were interested in how the new Retina display on the third generation iPad fared compared to its predecessor after being dropped from varying heights.
---
From VentureBeat
Got B2B problems? We've got the lead generation secret sauce. This free exec roundtable offers premium help from the best minds in lead gen.
---
First, the group observed the slight weight difference between the two iPads. The iPad 2 weighs less and is slightly thinner. Then they dropped each iPad from waist height, face-up and down, then shoulder height, face-up and down. In the end, they concluded that the third generation iPad's screen nearly "popped off and suffered much more damage," while the iPad 2 sustained expected cracks.
This could be because of the third generation iPad's slightly heavier body. The real lesson is to not drop your iPad from five feet off the ground.
The latest iPad went on sale Friday, March 16, to what Apple chief executive Tim Cook called a "record weekend." Apple is reporting that it sold three million new iPads over the weekend. AT&T released a statement as well, saying on "March 16, AT&T set a new single-day record for its iPad sales and activations."