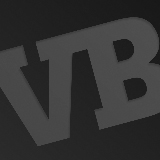 For the first time ever, Apple has been ranked the top consumer brand in Japan in Nikkei's annual brand ranking.
Apple shot up from 11th place last year, and 64th place three years ago, hitting 90.5 points for total brand power among consumers. The news shows that Japan is finally beginning to warm up to the American computer company — most likely due to the rise of the iPhone and iPad. Notably, Google fell from first place to second.
---
Sponsored by VB
Join us at GrowthBeat where thought leaders from the biggest brands will share winning growth strategies on August 17-18 in San Francisco. Sign up now!
---
Among businesspeople, Apple ranked second place, with Toyota taking the top spot. Nikkei notes that the iPad and two other Apple products made the list for top 40 brands.
The consumer ranking is particularly significant since Japan has often shunned foreign consumer technology. Microsoft's Xbox and Xbox 360, for example, have struggled to find ground in the country where Nintendo and Sony reign supreme.
Here's how the rankings were put together, according to Nikkei: "The Brand Japan 2012 survey had a consumer market category targeting 1,000 brands, as well as a business market category for 500 brands. It was conducted online over November and December of last year. Overall brand power scores were calculated based on the responses of some 52,000 people aged 18 and older."
The rankings are as follows (with last year's ranking in parenthesis):
1. (11) Apple
2. (1) Google
3. (2) Uniqlo
4. (7) YouTube
5. (6) Disney
6. (4) McDonalds
7. (3) Panasonic
8. (5) Nissan
9. (39) Daiso
10. (9) Rakuten
Photo via Ivan Walsh/Flickr