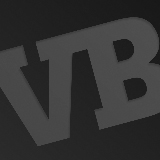 A piece of legislation designed to make crowdfunding a legal option for startups will be passed into law as President Barack Obama plans to sign the JOBS Act Thursday, VentureBeat has confirmed.
The Jumpstart Our Business Startups (JOBS) Act has already successfully made its way through the U.S. Senate and the House of Representatives, with some modifications, and will allow startups raising $1 million or less to let regular Joes and Janes (read: non-accredited investors) purchase a limited amount of equity in their nascent businesses via approved portals.
---
Sponsored by VB
Join us at GrowthBeat where thought leaders from the biggest brands will share winning growth strategies on August 17-18 in San Francisco. Sign up now!
---
The legislation also eliminates the 500-sharehoulder rule, meaning that startups can wait longer before needing to publicly report financial data to the SEC and hold off on forced public offerings.
"On Thursday, the President will sign the Jobs Act," press deputy secretary Josh Earnest said in a press gaggle on Friday.
News of the JOBS Act imminent approval started spreading on Twitter Saturday afternoon when Aol co-founder, Revolution CEO, and JOBS Act proponent Steve Case tweeted the revelation.
The entrepreneur-friendly initiative flew through the Senate with a 73 to 26 passing vote, and the revised law passed in the House with a 380 to 41 overwhelming majority. The legislation, popular with Democratic and Republican political parties alike, was already known to be supported by the White House and President Obama.
"The JOBS Act will help revitalize an IPO market that has suffered in recent years under the weight of market volatility and one-size-fits-all regulation," Highland Capital general partner and National Venture Capital Association chair Paul Maeder said in a previous statement. "The passage of this legislation sends a strong and welcome signal to our most promising companies that the U.S. capital markets system is open for business."