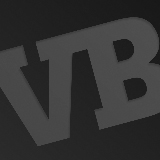 Not content with making smarpthone users better singers, Smule is determined to make them better rappers as well.
That's the goal of AutoRap, Smule's latest app for iOS and Android. Similar to its previous popular offerings like Songify and I Am T-Pain, AutoRap uses the magic of software algorithms to improve users' musical abilities.
With the app, users only have to speak into their phones and the software will automatically snap their words to the meter of the song they are rapping to, instantly making them better emcees.
---
From VentureBeat
Got B2B problems? We've got the lead generation secret sauce. This free exec roundtable offers premium help from the best minds in lead gen.
---
Smule is also channeling the success of its previous apps by offering AutoRap tracks from a variety of well-known artists, including Nicki Minaj and Snoop Dogg. Lesser-know, up-and-coming artists will also be represented in the track selection.
What's notable about AutoRap is that it's the first app from Smule that's been released for Android and iOS at the same time. 60 million people have downloaded Smule's apps so far, so it's clear the company has found a formula that works.
Below is a video of the app in action. Smiles all around.
Photo: Shutterstock