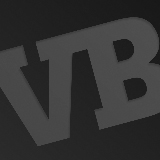 Enterprise cloud storage startup Box is raising a new massive funding round with a valuation of $1.2 billion, the Wall Street Journal reports.
Box helps businesses with their cloud storage and collaboration needs. It faces competition from the likes of Google, Microsoft, Egnyte, Nirvanix, and more, but it has still attracted more than 11 million users across 120,000 businesses. Since the company's founding in 2005, it has been aggressively forward-looking, and it continues to launch new products, including a just-released Windows Phone 7 app. It also recently brought its OneCloud app-syncing solution to Android.
---
Sponsored by VB
Join us at GrowthBeat where thought leaders from the biggest brands will share winning growth strategies on August 17-18 in San Francisco. Sign up now!
---
Now the company's march to growth will continue with a big new round of funding, according to the Journal's unnamed sources. Box's last round totaled $81 million, so it's certainly plausible it could raise even more in this next round.
The Journal also said the company has to plans to file for an IPO as early as next year, with a valuation of $2 to $3 billion. That suggests this next round of funding will be Box's last before it goes public.
Los Altos, Calif.-based Box recently opened a new international headquarters in London. It has raised about $162 million to date and counts Andreessen Horowitz, Salesforce, SAP Ventures, Draper Fisher Jurvetson, Emergence Capital Partners, and New Enterprise Associates as investors.
Box declined to comment on the report.
Box CEO Aaron Levie at MobileBeat 2012: Michael O'Donnell/Flickr