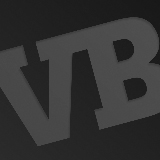 Expect integrated security to be a much more prominent feature in future iOS devices, Mac computers, and networking hardware. Apple announced today that it has bought AuthenTec, maker of a wide variety of security solutions, for around $356 million.
AuthenTec boasts that it has shipped over 100 million fingerprint sensors, which include sensors in more than 15 million phones. Apple paid $8 a share for AuthenTec, a 58 percent premium over the company's $5.07 stock price on Thursday.
---
Sponsored by VB
Join us at GrowthBeat where thought leaders from the biggest brands will share winning growth strategies on August 17-18 in San Francisco. Sign up now!
---
AuthenTec also offers integrated security chips for smartphones, which can encrypt data and make mobile devices more enterprise-ready, as well as network security solutions.
While Apple's most likely use of AuthenTec's technology will be in the iPhone and iPad, its product lines have plenty of room to beef up security. And as more Mac and iOS security vulnerabilities come to light, Apple will need a new way to maintain its security reputation.
"This is a blocking move by Apple in the tablets/notebooks space," said Jack Gold, principal analyst and founder at J. Gold Associates. "AuthenTec's major business is fingerprint sensors. Most all of the notebook vendors use their chips for log in/authentication. Looks like Apple wants to sew up that market. I see this less as a phone play, as there is virtually no fingerprint sign in on phones (it was tried in the past by HP and BB, but the users didn't like it). While AuthenTec does make other chips (like NFC) I see this as much less of an issue for the device manufacturers, as there is ample supply from other vendors on this."
"I don't think any long-term contract for AuthenTec products will be affected if the manufacturer already has them in place," Gold added. "But clearly this will put Apple at the head of the queue for any new products or custom products, and also at the head of the queue for delivery if there is any issue with supply. With all the cash on hand, this is a pretty small purchase for Apple that assures some supply for them — nice insurance policy."
Via Reuters; Photo via Shutterstock