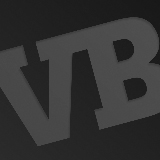 Crowdsourcing is hot. Flipflops are cool (at least in summer). And charity is always in fashion. Put all three together, and you've pretty much got FlyingFlips.
The Vancouver-based startup just launched from beta and is looking to own the fashion flipflop market with unique crowdsourced flipflops with artistic designs. And for every flipflop sold, the company donates a pair to someone in need.
"The community submits designs," Josh Perrin, FlyingFlips' marketing and communications lead, told VentureBeat. "They get displayed online, and people vote on which ones they like best."
FlyingFlips produces the most popular designs, manufacturing them in a Mexican factory. It was important to the company, Perrin says, that they not offshore.
---
From VentureBeat
Get faster turnaround on creative, more testing, smarter improvements and better results. Learn how to apply agile marketing to your team at VB's Agile Marketing Roadshow in SF.
---
Company co-founder Ivo Staiano took a trip down to visit multiple factories to review working conditions before selecting one — part of the same eco-consciousness that led the startup to include 20-30 percent recycled materials in each flipflop.
Artists who create the designs download a template from FlyingFlips. After creating their image and uploading it to the site, all logged-in users vote on it. When a design is chosen, the artist gets an immediate reward of $300, plus $1 for every flipflop sold with that design.
The company has had about 100 submissions so far, of which six have been selected for manufacturing.
And the buy-one-give-one model? FlyingFlips works with two charities: Soles4Souls, which works in Haiti as well as various nations in Africa, and the Jean Brugger Foundation in Nicaragua, which works with youth and schools.
The company was founded with angel and founder money and is currently raising a first round of institutional capital.
Image credits: FlyingFlips