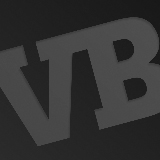 With its patent sale efforts looking down, bankrupt Kodak has found a new way to make some money.
The company has decided to sell its consumer film, photo kiosk, and commercial scanner businesses. The sale of the units will leave Kodak offering just consumer printers and commercial film to Hollywood.
While no word has leaked yet on which company Kodak is selling to, BusinessWeek reports that the deal should be completed by the middle of next year.
"Kodak's goal is not simply to emerge but obviously to emerge as a profitable, sustainable company, and today's actions are moving us decisively along that path," Kodak CEO Antonio Perez said.
---
Sponsored by VB
Join us at GrowthBeat where thought leaders from the biggest brands will share winning growth strategies on August 17-18 in San Francisco. Sign up now!
---
The news comes as Kodak attempts to sell off its 1,100-item patent portfolio to the highest bigger. Last we checked, the process wasn't going well, and Kodak seems to be actively distancing itself away from the idea of a sale.
"The company reiterates that it has made no decision to sell the portfolio," Kodak said.
Instead of selling the patents outright, the company may simply aim to license them, allowing it to retain ownership and still make a few dollars. Either way, Kodak's financial troubles are ongoing.