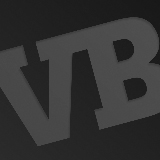 Months after getting picked up by Citrix, "Yammer with apps" platform Podio is making another big move: To the iPad.
Podio allows business users to create and integrate custom apps in a single collaborative workspace. This gives users an extreme amount of flexibility, allowing them to structure their workflows in ways that best suit their projects and businesses. With its new iPad app, Podio brings that flexibility to a device that's just as mobile as those using it.
As with previous iterations of the platform, custom app creation remains the prime selling point of Podio. Podio says that over 65,000 apps have been created using the Appbuilder, which gives Podio users a fairly robust set of options even before they decide to create their own.
---
Sponsored by VB
Join us at GrowthBeat where thought leaders from the biggest brands will share winning growth strategies on August 17-18 in San Francisco. Sign up now!
---
Citrix collaboration vice president Tommy Ahlers summarizes it well. "Bringing Podio's all-in-one work platform to the iPad makes it easier and faster to collaborate while on the go with the convenience of a lightweight mobile tablet, but without sacrificing Podio's functionality or sophistication,"Ahlers said in a statement.
As with the most basic Podio subscription, the iPad app is free. For larger businesses, Citrix offers Podio Premium, which runs for $8 per user per month.
Watch this video to get a better idea of how the platform works on the iPad.