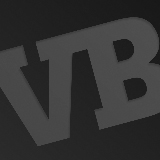 Probably the biggest disappointment with Apple's June announcement of the 15-inch Macbook Pro with Retina display was that the device wasn't joined by a 13-inch variant.
That, however, is expected to change next week, when Apple brings its beloved Retina display to the smaller Macbook Pro, a source tells 9to5Mac (which was previously on target with news of the Retina Macbook Pro.)
A 13-inch Retina Pro will bring all the benefits of its title — a high-resolution screen, powerful processor– with a smaller, lighter footprint, making it perfect for highly mobile creative types.
---
Sponsored by VB
Join us at GrowthBeat where thought leaders from the biggest brands will share winning growth strategies on August 17-18 in San Francisco. Sign up now!
---
All signs point to the device's announcement coming on October 23,  the same day that Apple is expected to announce the iPad Mini, a smaller version of the iPad.
That the device is being called a "Macbook Pro" and not a "Macbook Air" is telling. For one, as with the 15-inch Macbook Pro with Retina, the 13-inch variant is unlikely to feature the Macbook Air's signature tapered design.
Likewise, that "Pro" designation  also means that the 13-inch Macbook Pro with Retina will also come with a similar price to that of its $2,199 counterpart. This, in turn, means that Apple will be able to sell both the 13-inch Retina Pro and 13-inch Air alongside each other with minimal risk of the two devices cannibalizing each other's sales.
Photo: James Pikover/VentureBeat