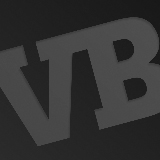 This post is written by Samantha Huang, a researcher at Stanford Law School.
Most foreign entrepreneurs are clamoring at America's gates to get a piece of the innovation incubator of Silicon Valley. But serial entrepreneur and Taiwanese immigrant Jerry Chang has done what most hopeful incomers would consider the unthinkable and taken his business offshore. In 2009, he established mobile payment company Mobile Radius. Rather than found the company in the U.S., let alone his native Taiwan, Chang decided to take his business to China. To many, his decision is a surprising one. Chang does not face the typical obstacles most immigrant entrepreneurs encounter. He acquired U.S. citizenship over two decades ago and has significant experience in the tech field. His first company, Clarent Corp., had boasted a client list of big-named companies like AT&T Worldnet, China Telecom, and Telstra.
Chang is representative of the growing number of immigrant entrepreneurs who have begun to seek market opportunities outside the U.S. in the phenomenon called the reverse brain drain. I met him in the course of conducting research for a Kauffman Foundation report on immigrant entrepreneurship, which found that the proportion of immigrant-founded companies in Silicon Valley had dropped from 52.4% to 43.9% since 2005. Significantly, the reverse brain drain has hit Taiwanese entrepreneurship the hardest.
---
From VentureBeat
---
According to our findings, Taiwan has dropped from the fourth top immigrant-founder-sending country to twenty-second since 2005. This translates to a decrease in the proportion of Taiwanese-founded startups from 5.8% to 1.1%. By contrast, the rankings for other top sending countries have remained fairly stable over the decade. The cause for concern for the decline in Taiwanese entrepreneurship in particular is because Taiwanese immigrants historically played such an integral role in the development of the U.S. tech industry, apart from Chinese and Indians.
But where are Taiwanese entrepreneurs going? Jackie Yang, co-founder of the Silicon Valley venture capital firm TransLink Capital, has a few ideas. TransLink Capital specializes in leveraging Asian industry insight to invest in U.S. startups, and Yang has worked with numerous Taiwanese entrepreneurs throughout the years. Yang cites that one reason for the decline in Taiwanese entrepreneurship is because many Taiwanese are simply staying home. Because of increased local education and employment opportunities, Taiwan has been better able to retain its high-skilled workers, many of whom would have otherwise pursued their fortunes abroad. Indeed, fewer Taiwanese students in the science, technology, engineering, and mathematics (STEM) fields are studying in the U.S., effectively cutting off a potential bloodline of foreign talent.
More Taiwanese entrepreneurs are also returning home. Following the dot-com bubble, many Taiwanese STEM students trained in the U.S. began leaving the U.S. following graduation. Historically, these students likely would have remained in the country, applying their skills within U.S. industries. But this is no longer the case. The demand for U.S. residence has dramatically dropped among Taiwanese high-skilled immigrants. In fact, since 2005, the number of employment-based green cards awarded annually to Taiwanese immigrants has decreased by more than 800 to roughly 2,160 each year, suggesting a growing indifference to Silicon Valley as the singular best place for innovation.
Yang points to another emerging trend. Many Taiwanese entrepreneurs are not just returning home to their native country, but are moving to China. For an increasing number of them, China — not the U.S. — has become the optimal place to start a business. A major reason for this shift is China's lower startup costs for establishing tech businesses and Taiwanese immigrants' greater cultural and linguistic mobility in the mainland. For certain sectors, China has also become a more attractive market. Jerry Chang chose China as the forum to establish Mobile Radius largely because of greater demand for mobile device technologies in the country.
Exacerbated by the 2009 global financial crisis, Taiwan's economic reliance on the mainland likely will continue for the foreseeable future as the state struggles to recover from its recent periods of market contraction. In the meantime, China will continue to divert the stream of Taiwanese entrepreneurs from the U.S., further worsening the effects of the reverse brain drain on the U.S. tech industry.
Immigrant entrepreneurship is in a state of general decline, and the case of the Taiwanese should raise questions about the ability of the U.S. to remain internationally competitive. Stemming the tide of the reverse brain drain will become increasingly important as the U.S. competes with emerging economies, particularly China. However, at least in the instance of Taiwanese entrepreneurship, it may already be too late to reverse the trend.
[Top image credit: pcruciatti/Shutterstock]