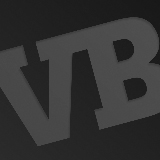 For Apple, the best thing about the iPhone 5 is that everybody wants one. The worst thing? Everybody wants one.
Just ask Foxconn chief Terry Gou, who told reporters on Wednesday that his company is still having a tough time making enough of the latest Apple phone.
"It's not easy to make the iPhones. We are falling short of meeting the huge demand," Gou said.
The line isn't a new one from the iPhone manufacturer, which has been saying similar things for weeks now.
---
From VentureBeat
Got B2B problems? We've got the lead generation secret sauce. This free exec roundtable offers premium help from the best minds in lead gen.
---
"The iPhone 5 is the most difficult device that Foxconn has ever assembled.  To make it light and thin, the design is very complicated," an unnamed Foxconn official told The Wall Street Journal last month.
Apple sold five million iPhones in the device's first weekend. That's an intense demand that would be tough for any manufacturer to meet, which is why it's tough to really blame Foxconn.
Of course, it also doesn't help that Apple's quality control standards mean that there's basically no margin for manufacturing error. As we reported last month, Apple is serious about making every iPhone as pristine as possible, which makes life for Foxconn a lot harder than it already is. (Foxconn has also been dealing with its share of labor strikes, which have also helped to slow down iPhone 5 production.)
No rest for the weary, I guess.