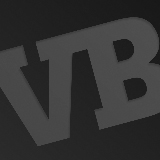 Popular blogging service Tumblr has updated its iPhone app to offer a redesigned dashboard, faster posting, and more detailed notifications.
In June, Tumblr took its first steps toward making the iPhone app work well. Today's refresh is faster and more responsive than the old version. Tumblr software engineer Bryan Irace describes the app as "completely native," which is reminiscent of Facebook's decision to move from an HTML5-heavy mobile app to a mostly native app that worked much better.
---
From VentureBeat
Got B2B problems? We've got the lead generation secret sauce. This free exec roundtable offers premium help from the best minds in lead gen.
---
In the iTunes store, Tumblr highlights the following additions to the iPhone app:
• Completely redesigned Dashboard — bigger photos and faster post loading.
• Spiffy new notification previews — see exactly which posts were liked, reblogged, or replied to!
• New blog screens with blog portraits and descriptions.
• GIFs play automatically on your Dashboard! Slide your finger across to view frame by frame.
• New gestures — swipe right on any screen to go back to the previous view; long tap photos, links, tags, and post headers for more options.
About a month ago, Tumblr also released an iOS app called Photoset for a single purpose — making and sharing sets of photos.
Unfortunately, Tumblr still hasn't created a native iPad app yet. Let's hope that will come next.
Photo credit: Tumblr