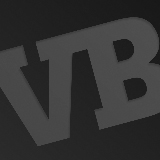 Twitter's dreams of Hollywood fame and fortune continue today with the just-announced hire of Ben Grossman as head of global operations for Twitter's media department. Grossman was previously editor-in-chief at Broadcasting & Cable, a television industry trade magazine.
"I have resigned as editor-in-chief of Broadcasting & Cable and will be joining @twitter as Head of Global Operations, Twitter Media," Grossman tweeted Tuesday in an appropriately placed announcement.
Grossman will lead Twitter's media marketing efforts, according to a tweet by his new boss, Chloe Sladden, vice president of media at Twitter. Sladden has been with the information network since 2009 and heads the team that recruits celebrities to the platform and cements partnerships with media and entertainment companies.
---
Sponsored by VB
Join us at GrowthBeat where thought leaders from the biggest brands will share winning growth strategies on August 17-18 in San Francisco. Sign up now!
---
By adding Grossman to the team, Twitter is signaling a growing interest in not only infiltrating Hollywood but understanding the dynamics behind the market it wishes to conquer. According to his LinkedIn profile, Grossman also oversaw Broadcasting & Cable's digital and event businesses and makes regular appearances on broadcast networks and radio shows as a media commentator. Basically, he talks the talk and walks the walk.
The hire comes one day after Nielsen announced the acquisition of Twitter data-dissector Socialguide to help it inform television advertisers and networks on how tweets affect ratings. The M&A activity and the new hire both highlight how intermixed the TV industry and Twitter have become of late.
Twitter did not respond to a request for comment.
Photo credit: shdowchsr/Flickr