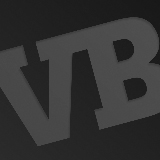 While some may struggle to call Ashton Kutcher a real artist, he certainly went all-out for his recent portrayal of Steve Jobs.
Kutcher, who features an uncanny resemblance to the late genius, went to great lengths to replicate Jobs, including mimicking his famed fruitarian diet. But as the actor revealed to the Associated Press, trying his hand at the extreme diet wasn't the healthiest decision he could have made.
Fruitarianism sounds like exactly what it is: Adherents to it eat nothing but fruits, nuts, and seeds. Jobs, who at one point went a whole week eating just apples, was fond of the diet, as Walter Isaacson discusses in his 2011 biography.
---
From VentureBeat
Got B2B problems? We've got the lead generation secret sauce. This free exec roundtable offers premium help from the best minds in lead gen.
---
"He believed in eating nothing but fruits and starchless vegetables, which he said prevented the body from forming harmful mucus, and he advocated cleansing the body regularly through prolonged fasts," Isaacson writes.
But as Kutcher pretty rapidly found out, fruitarian diets are tough to stick to — especially when they land you in the hospital.
"I was like doubled over in pain, and my pancreas levels were completely out of whack, which was completely terrifying, considering everything," Kutcher said of the havoc the diet wrecked on his internals.
Unfortunately, that suffering, while likely given major props from the method actors of the world, didn't create the best film, which has so far received mixed reviews from critics.