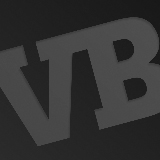 Apple CEO Tim Cook poured cold water on the cheap iPhone rumors today at Goldman Sachs' Technology and Internet conference in San Francisco. Sort of.
Asked about making a cheaper iPhone to appeal to consumers in the fast-growing developing world, Cook said it was a "popular question" but redirected his answer to Apple's focus.
"The only thing we'll never do is make a crappy product," he said. "That's the only religion we have: We must do something great."
---
From VentureBeat
Got B2B problems? We've got the lead generation secret sauce. This free exec roundtable offers premium help from the best minds in lead gen.
---
---
Get all the details here: Apple CEO Tim Cook at Goldman Sachs conference
---
However, Cook highlighted, Apple has aggressively lowered prices on products in the past. For instance, the iPod came out at $400, but today you can buy a Shuffle for $49. Cook also said that Apple's custom of continuing to produce older iPhones when new models come out has been an astonishing success. In the last quarter's holiday season, for instance, the company did not have enough stock of iPhone 4s to meet demand.
And the same has been true of Apple's core and original business, Cook said. "We were always asked, 'Why can't you make a $500 Mac?'" Cook said. "What did we do? We invented iPad!"
In other words, Apple is focused on meeting needs with great products, just not always in the way that people expect, Cook said. What that means for a cheaper iPhone is hard to say, but it probably means two things:
Apple won't build anything it doesn't totally believe in
Apple will eventually bring out a less expensive phone, but it won't be exactly what we expect
"Our north star is great products … we wouldn't do anything that isn't a great product."