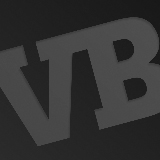 Updated at 4:30 p.m. Pacific with appMobi's response.
Intel has acquired appMobi, a company whose tools help mobile app developers work with HTML5.
Billed as an "HTML5 development ecosystem," this small startup based in Lancaster, Penn., offers a number of solutions for companies looking to build mobile applications that run in the browser, including features like user authentication, "touch to buy," push notifications, user analytics, and on-device app updates.
ReadWriteWeb, which named appMobi "the most promising company of 2012," reported that Intel "has gutted" the firm to acquire its tools and staff in an effort to build its own suite of developer tools for mobile apps, turning appMobi into a "pure-play cloud services provider, offering developers backend service support for HTML5 mobile applications."
---
From VentureBeat
Got B2B problems? We've got the lead generation secret sauce. This free exec roundtable offers premium help from the best minds in lead gen.
---
In a response, appMobi, released more information about the deal and said that "appMobi is very much alive and kicking coming out of this transaction." Intel has acquired the HTML5 developer tools and build system and hired the tools-related technical staff, but appMobi will continue as a "strong, high growth company, operating its existing mobile app cloud services business."
Intel will now own and manage the HTML5 development tools, and appMobi will focus on "delivering cross platform solutions for mobile app engagement and monetization on all platforms."
Photo Credit: USACEpublicaffairs/Flickr