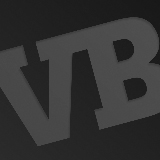 Smart grid business Silver Spring Networks took a huge step today with its debut on the New York Stock Exchange — and its stock jumped 29 percent over its IPO price.
On Tuesday night, the company priced its IPO at $17 a share — the midway point of its $16-to-$18 range. Today, the stock opened at $22, a 29 percent bump, and it is now trading at about $21, which is still more than 23 percent over its IPO price.
---
Sponsored by VB
Join us at GrowthBeat where thought leaders from the biggest brands will share winning growth strategies on August 17-18 in San Francisco. Sign up now!
---
The company sold 4.75 million shares, which is a million more than was originally allocated for the IPO. The move will raise the company $81 million in fresh capital.
Silver Spring Networks first filed for an IPO in July 2011, and at that time, the maximum it wanted to raise was $150 million. Things look a little different today, but the company at least went public. Silver Spring Networks CEO Scott Lang rang the opening bell of the NYSE this morning.
Redwood City-based Silver Spring Networks sells various hardware and software networking technologies that are meant to give utility companies more reliable and efficient results in energy usage. It also offers up hardware that can transmit consumption data between meters, consumers, and utilities.
The company previously raised $207 million from the likes of Google Ventures, Kleiner Perkins Caufield & Byers, Foundation Capital, and Northgate Capital.
Chicago at night via dibrova /Shutterstock