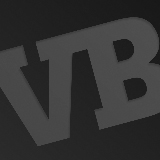 Well that didn't take very long.
Moments after the Google Fiber Austin announcement, major ISP and television provider AT&T announced that it too plans to offer Austinites access to a gigabit broadband Internet service.
The service is expected to offer the 1Gb per second up and download speeds that Google Fiber is bringing at a comparable price, (which is easy to say because official prices for Google Fiber haven't even been determined yet). In a press release about the announcement, AT&T praised the city for its efforts in tearing down regulation and allowing the community to invest in communications infrastructure. However, I think it's quite clear that the company is chasing after Google in hopes that it'll prevent some of its subscribers from jumping ship.
---
From VentureBeat
Get faster turnaround on creative, more testing, smarter improvements and better results. Learn how to apply agile marketing to your team at VB's Agile Marketing Roadshow in SF.
---
Some of the things AT&T can offer that Google Fiber currently can't? Well, for one an expansive television package that includes HBO programming, if Kansas City's Google Fiber is any indication. But pretty much everything else I doubt it'll be able to match — things like a free tier of Internet service for anyone who pays for an installation fee or free gigabit Internet service to schools and community organizations.
Still, at least the quality of Internet service overall is improving in Austin, and that's something to celebrate.
Internet speed image via Shutterstock
Via Engadget