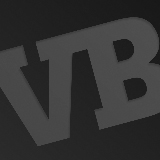 In the days before its big, splashy, Kardashian wedding-level annual developer conference, Google is letting one juicy tidbit escape from its locked-down treasure trove of announcements.
Brace yourselves, now.
It's mobile recommendations. That is, publishers and developers can use Google+ to fuel a constant stream of recommended content for users of their mobile websites.
Recommendations from Google+ surface bring up content based on what you're currently reading. It can also recommend more articles by the same author, articles your Google+ friends have shared, or pages that are particularly popular with the general Google+ audience.
---
Sponsored by VB
Unlock ninja marketing project management skills with Scott Brinker. Register today for a live virtual online roundtable discussion.
---
Put it all together; whadda ya get?!
For now, this JavaScript snippet-powered feature is for mobile web only. Publishers and developers can specify content for the engine to not recommend.
This is just one of the Google+-themed platform announcements we'll be hearing more about during I/O throughout this week. The biggest Google+ developer tool released to date has been Google+ sign-in, which is either a companion or competitor to Facebook's Open Graph login, depending on to whom you're speaking.
We asked Google+ PM director Seth Sternberg how Google+ sign-in was working out for developers so far — particularly developers using the mechanism to boost their Android app adoption rates.
"Anecdotally, we've heard really great things," the Googler replied. "We wanted to drive more Android installs, and it's been amazing in terms of user engagement. It's really sending users back to our partners."
At I/O, 50 Google partners already using Google+ sign-in will be present to talk about their experiences. The full list of partners presenting is included below:
Air New Zealand, AllTheCooks, Banjo, Branchout, Business Insider, Colopla, Community Factory, Contacts+, Dealflicks, Deezer, Editora Globo, eHow, Fandango, Flixster, Forbes, Funny or Die, Glamour, Go SMS Pro, HRS.com, Huffington Post, ibotta, Jolicloud , Kabam, KickSend, KLM, Magisto, Mashable, mon.ki, n24, NPR, Owners.com, Pixiv, Polygon, RCS, RebelMouse, Restalo.es, SB Nation, SkillPages, Slacker, Softonic, Songza, SoundCloud, Speakingtree, Synacor, Tamindir, Terra, The Fancy, The Guardian, The Verge, TravelZoo, Trovit, TuneIn, Vasily, Verbling, and Voxy