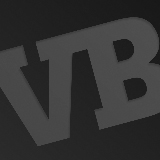 RANCHO PALOS VERDES, Calif. — How does Pinterest make money? "Right now, we don't," said cofounder and chief executive Ben Silbermann.
But Silbermann, speaking onstage at the D11 tech conference here, said the company was looking at a variety of ways to make money.
"We have a lot of plans that we're experimenting with," he said. "We're trying to do something where the average person … feels that it makes the experience better."
The company is proceeding carefully, so as not to overly commercialize the site. For some Pinterest boards, it's pretty clear how the company could make money by delivering product offers or targeted advertisements. A board labeled "Things I want to buy this summer" or "I love Anthropologie" should be pretty easy to target, for instance.
---
From VentureBeat
Get faster turnaround on creative, more testing, smarter improvements and better results. Learn how to apply agile marketing to your team at VB's Agile Marketing Roadshow in SF.
---
But even in those cases, Silbermann said, "We don't want to commodify someone's passions."
For example, he said, he's a photography buff. (He also said, during the interview, that he was a collector of insects, stamps, and baseball cards when he was a child; and he's also interested in history.) It's hard, he said, to be enthusiastic about that without being interested in buying gear.
"But if you talk to a photographer, and the first thing you ask them is 'What kind of camera did you take that picture with?' they can't help but feel that you've cheapened the experience," Silbermann said. Pinterest doesn't want to do that.
It's going to have to do something: The company was valued at $2.5 billion during its last investment round, Silbermann said. "It's a lot of pressure," he acknowledged. But he said that he and the founding team made a deliberate decision to focus on the long term.
"In a lot of other industries, par for the course is seven, eight, 10 years before you're even ready to start," Silbermann said, noting that both his parents and his two sisters are all doctors. "Silicon Valley is kind of unique in that, after two-three years [and you're not taking off], people are like, what is wrong with you?"