Check out our press release hub, powered by Business Wire. It's a one stop shop for industry announcements to help you stay on top of the latest technology and investment trends. Get the scoop here.
"This has been a breakthrough year for SpineVision." Arnaud Brisard, CEO
ANTONY, France–(BUSINESS WIRE)–January 23, 2014–
SpineVision®, a commercial-stage medical device company that designs, develops and markets products for the surgical treatment of spine disorders, announced today that its product sales for 2013 increased to €10.5 million, an increase of 27% compared with 2012.
The Company cited three major developments in 2013 that helped grow sales:
(1) A cash infusion of €7.5 million from new and existing investors, which provided growth capital for expansion of commercial operations into the U.S. market while growing commercial activities in Europe;
---
From VentureBeat
Get faster turnaround on creative, more testing, smarter improvements and better results. Learn how to apply agile marketing to your team at VB's Agile Marketing Roadshow in SF.
---
(2) Sales doubled in the U.S. with the launch of U.L.I.S.TM and LUMISTM systems; and,
(3) Expansion of the Flex+2™ dynamic stabilization platform with addition of the prebent Flex+™2 for use in hybrid cases.
"We are extremely proud of our financial results for 2013. Not only are we selling our products in the U.S. and throughout Europe, but also we have expanded our product offerings and have extended our presence in South America and especially Brazil, where there is very significant opportunity for SpineVision," said Arnaud Brisard, CEO. "Looking forward, we fully expect that SpineVision is strongly positioned to continue double-digit sales growth in 2014."
About SpineVision®
SpineVision® is a privately owned, integrated spinal technology company focused on development and marketing of implants and instrumentation for spinal treatment. The company designs innovative products that offer key advantages to surgeons and benefits to patients. SpineVision®'s current products offer solutions for approximately 90% of spinal pathologies: i.e. lumbar degenerative disc diseases, deformities, cervical disorders, trauma and tumors. With its new-generation products Flex+2TM and LUMISTM, SpineVision® is the only manufacturer offering a dynamic stabilization system that can be used in a percutaneous approach. The Company is headquartered in Antony (south of Paris), France, and has subsidiaries in Belgium, Germany, Italy, UK and the USA. Contact: Céline Lilloni, c.lilloni@spinevision.com – +33 (0)1 53 33 25 25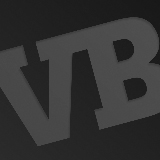 Ronald Trahan Associates Inc.
Ronald Trahan, APR, +1-508-359-4005, x108