Check out our press release hub, powered by Business Wire. It's a one stop shop for industry announcements to help you stay on top of the latest technology and investment trends. Get the scoop here.
MINNEAPOLIS–(BUSINESS WIRE)–March 10, 2014–
iAffiliate Management, a Minneapolis-based Outsourced Program Management Agency, announced today the hiring of affiliate marketing veteran Mike Allen who will join the Client Development team.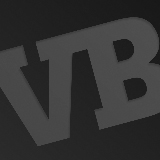 Mike Allen joins iAffiliate Management's Client Development team. (Photo: Business Wire)
As the award-winning founder of Shopping-Bargains.com, Allen brings 15 years of affiliate marketing experience to the iAffiliate Management team. Allen is recognized within the affiliate industry as a thought leader and is well-respected for his efforts to promote ethical affiliate practices.
"I am pleased to be part of the iAffiliate Management team," Allen said. "I look forward to taking what I've learned as a publisher and sharing that with iAffiliate Management's current and future clients."
"Mike's industry experience on the publisher side brings a unique perspective to our clients as we're looking at new growth opportunities for their affiliate channel." said iAffiliate Management CEO, Rick Gardiner. "Mike's accomplishments and approach to performance marketing aligns with the core values of our agency. I'm very excited to have Mike onboard and look forward to his contributions to our organization."
About iAffiliate Management
iAffiliate Management is a full-service affiliate management agency that helps internet retailers increase top-line revenue through strategic affiliate partnerships while helping improve the return on ad spend for the affiliate marketing channel.
To learn more about iAffiliate Management's affiliate program management services visit us at: www.iAffiliateManagement.com
Twitter: https://twitter.com/iAffiliateMgmt
G+: https://plus.google.com/+iAffiliateManagement/
Facebook: https://www.facebook.com/IAffiliateManagement
LinkedIn: https://www.linkedin.com/company/iaffiliate-management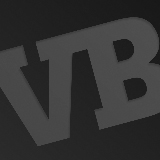 Photos/Multimedia Gallery Available: http://www.businesswire.com/multimedia/home/20140310006448/en/
iAffiliate Management
Cadence Morrison, 855-639-2334
Director of Client Experience
pr@iaffiliatemanagement.com