Check out our press release hub, powered by Business Wire. It's a one stop shop for industry announcements to help you stay on top of the latest technology and investment trends. Get the scoop here.
Prices start under $5,000 for the flexible product line that delivers cost-effective solutions for any size law enforcement agency
RESEARCH TRIANGLE PARK, N.C.–(BUSINESS WIRE)–March 17, 2014–
Centice Corporation, a pioneer in narcotic and pharmaceutical identification using Raman spectroscopy technology, today announced the expansion of their product line to include four new products. The new products include choices in both system design and drug libraries and are priced at the most affordable levels offered to law enforcement. Based on the same robust technology as the cutting-edge MFL-3000, these new products give law enforcement both flexibility and affordability in technology to meet the needs of their organizations.
---
From VentureBeat
Get faster turnaround on creative, more testing, smarter improvements and better results. Learn how to apply agile marketing to your team at VB's Agile Marketing Roadshow in SF.
---
"Drug identification in law enforcement is at a crossroads," said John Goehrke, CEO of Centice. "New drugs hit the streets every day, prescription drug abuse is growing at epidemic proportions, crime labs are experiencing enormous backlogs, and law enforcement is challenged to find new technologies to identify drugs without stretching their budgets. Centice launched these new products to meet all of these needs, providing the most comprehensive systems that are affordable to all sizes of customer."
Centice's products enable law enforcement, narcotic squads, and drug task forces to quickly and easily perform drug identification without destroying any evidence. Based on Raman spectroscopy technology the system rapidly scans any pill or illicit substance and identifies its unique spectral fingerprint, comparing it to a custom library of over 3,800 narcotics, prescription pills, precursors, cutting agents, and synthetic drugs. The technology can identify both prescription pills that are broken or crushed and mixtures in illicit substance aiding law enforcement with intelligence-led investigations.
Product Line
The new product line includes bench-top and ruggedized, portable systems as well as options for the custom libraries. Centice identifies over 3,800 substances with their narcotic and pharmaceutical software libraries. Options are available to upgrade libraries and to add mobile accessories.
Prices start at $4,990 for the bench-top systems and $9,990 for the rugged mobile systems.
Bench-Top Lab 200N (BTL-200N): Affordable lab solution to identify over 200 illicit substances.
Bench-Top-Lab 200P (BTL-200P): Affordable lab solution to identify over 3,600 prescription drugs, including crushed, broken, and unmarked pills.
Mobile Field Lab 300N (MFL-300N): Combines the affordability of the BTL-200N with a rugged, portable design to identify over 200 illicit substances in the field.
Mobile Field Lab 300P (MFL-300P): Combines the affordability of the BTL-200P with a rugged, portable design to identify over 3,600 prescription drugs in the field.
Mobile Field Lab 3000 (MFL-3000): The most comprehensive option identifies over 3,800 substance from the illicit and pharmaceutical Libraries combined with a rugged, portable design.
The new products are available for wide spread use by law enforcement immediately. To schedule a demo or learn more about the new, affordable products visit www.centice.com
About Centice
Centice Corporation is a leader in delivering unique technology and systems for the identification of narcotic and pharmaceutical substances. The product line is based on Centice's patented coded aperture Raman Spectroscopy technology, allowing law enforcement agencies to quickly identify over 3,800 Controlled Prescription Drugs (CPD), street narcotics and cutting agent mixtures, providing law enforcement with technology typically only available to crime labs. Operating worldwide through a network of distributors and support organizations the company sells to numerous markets including international governments, federal agencies, prisons, drug task forces, as well as local law enforcement agencies. The company is headquartered in Morrisville, NC was founded in 2004 from technology created at Duke University.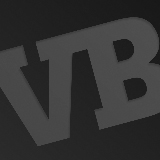 Centice Corporation
Jane Foreman, +1-919-674-4000 Ext. 101
jforeman@centice.com
More information:
Centice Corporation creates and delivers patented technology and systems in its Mobile Field Lab 3000 (MFL-3000) for identification and verification of chemical substances. Focusing on positive chemical identification of narcotics, cut... read more »
Powered by VBProfiles