Check out our press release hub, powered by Business Wire. It's a one stop shop for industry announcements to help you stay on top of the latest technology and investment trends. Get the scoop here.
SANTA CLARA, Calif.–(BUSINESS WIRE)–April 2, 2014–
A Delaware jury delivered a verdict Tuesday in favor of Silver Peak in a trial in which Silver Peak asserted infringement of two of its patents against Riverbed (Nasdaq: RVBD). Silver Peak intends to seek a permanent injunction against the features of Riverbed's RiOS and Steelhead devices covered by the Silver Peak patents – "SDR-Adaptive," as well as "Enhanced Auto-Discovery" when used in combination with "Full Transparency."
The jury in the United States District Court for the District of Delaware found that one Silver Peak patent – U.S. Patent No. 7,945,736 – was directly infringed under the Doctrine of Equivalents and was also contributorily infringed by Riverbed. The validity of that patent was not challenged at trial. The jury also found that Riverbed induced infringement of a second Silver Peak patent – U.S. Patent No. 7,948,921 – and rejected an invalidity challenge to that patent. The court had previously granted summary judgment of direct infringement of that patent by Riverbed.
---
From VentureBeat
Get faster turnaround on creative, more testing, smarter improvements and better results. Learn how to apply agile marketing to your team at VB's Agile Marketing Roadshow in SF.
---
Riverbed initiated the litigation in 2011. The asserted claims of two of the patents originally asserted by Riverbed were invalidated in inter partes reexamination before the United States Patent and Trademark Office, and Riverbed's claims have been stayed by the court while those decisions are being appealed.
"We are gratified that the jury weighed the evidence carefully and ruled in Silver Peak's favor," said David Hughes, Silver Peak CEO. "Silver Peak prefers to compete in the marketplace, rather than in the courthouse. But if challenged, we are obviously willing to fight back."
About Silver Peak
Silver Peak software accelerates data between data centers, remote offices and the cloud. Transform your wide area network today at http://marketplace.silver-peak.com.
Note: Silver Peak Systems and the Silver Peak logo are trademarks of Silver Peak Systems, Inc. All other trademarks, service marks, registered trademarks, or registered service marks are the property of their respective owners.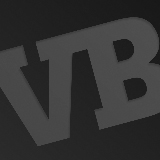 Silver Peak
Tony Thompson, +1-408-935-1846
PR@silver-peak.com
More information:
Silver Peak software accelerates data movement between data centers, branch offices and the cloud. The software solves network quality, capacity and distance issues that cause application performance problems over the WAN. Silver Peak ... read more »
Powered by VBProfiles