Check out our press release hub, powered by Business Wire. It's a one stop shop for industry announcements to help you stay on top of the latest technology and investment trends. Get the scoop here.
Rebate Program Offered Only To Those That Purchase Roof Top Solar Power Systems
FREMONT, Calif.–(BUSINESS WIRE)–June 19, 2014–
Today, Jim Petersen announced that his "American Only" solar brand would begin offering solar rebates statewide on July 1, 2014. The rebate program would offer cash rebates to consumers that purchase their solar power systems rather than lease or choose a PPA option. The program will begin with a cash fund of $5 million and grow from there.
"We are absolutely delighted to be the first, the one and only American only solar brand to be able to offer a cash rebate incentive program to consumers that want to own the benefits of solar savings. Our Power Saver solar products are flying off the shelves and now to be able to further offer incentives to more and more consumers is a dream come true. We see this new one of a kind program capable of scaling across the entire United States," said Jim Petersen, founder of Solar4America and CEO and founder of PetersenDean Roofing and Solar, the nation's leader in roofing and solar energy systems.
About PetersenDean Roofing & Solar: Founded in 1984 by Jim Petersen, PetersenDean is the largest, full-service, privately-held roofing and solar company in the United States. Specializing in new residential and commercial construction, PetersenDean works with some of the nation's largest builders and developers. With more than a million roofs under its belt, the Fremont, CA-based company employs 3,000 and operates in five states: Arizona, California, Florida, Nevada, and Texas. Please visit http://www.petersendean.com/ for more details.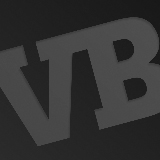 PetersenDean Roofing & Solar
Christine Rombouts, 949-631-1557
crombouts@ca.rr.com